Sidney Larsen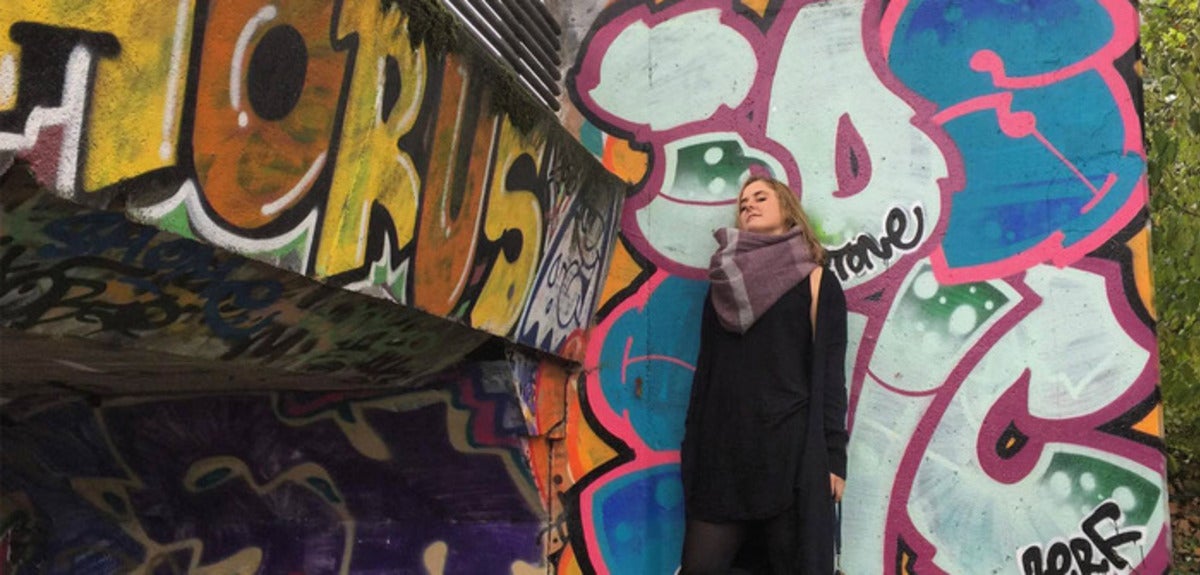 Choosing Happiness
Captivated by the small community and beautiful campus, Sidney Larsen '17 was drawn to Luther on her first tour. But majoring in French was not her original plan. After challenges in chemistry, Sidney realized she could major in any subject, take science classes on the side, and still get into dental school.
"My friend asked me what major would make me happy and I said 'French,'" Sidney says. "Right after that I went back to my room and made the change official."
Blending Interests Overseas
Being able to travel and communicate in French-speaking countries was a highlight since Sidney's immersion in the language. Between her junior and senior years, Sidney interned as an assistant at a dental office in Togo, West Africa. There, she lived with a Togolese family and practiced her French and dentistry skills. Sidney was completely immersed in dentistry, including performing small procedures by herself and even pulling out a couple of teeth!
"I got to experience the culture of Togo through time spent with my host family and the friends I made," Sidney says. "My French improved by leaps and bounds over the course of my internship. Since the Togolese generally don't speak any English beyond 'Hi, how are you?' it was necessary for me to speak French almost all the time. Because of this, I was able to comprehend and speak at an advanced level by the time my internship was complete."
If you want to open yourself up to a future full of possibilities and learn a lot while doing it, I suggest becoming a French major.

Sidney Larsen '17
A Career Full of Opportunities
Developing her French skills within an academic framework heightened Sidney's ability to work in her current setting. After graduation, through the Teaching Assistant Program in France (TAPIF), Sidney started to work as a language assistant with Lycée Robert de Mortain as well as at the college with the same name in Mortain, France. Back in Decorah, Sidney aided high school and middle school students to improve their English and strengthen their conversation skills.
In addition to overcoming any challenges at work, Sidney also participated in Reacting to the Past (RTTP) games and involvement with Model UN. "I typically hate public speaking, but with RTTP we delivered speeches in French in front of our whole class. This helped me become much more comfortable speaking to crowds and has made the transition into teaching much easier," Sidney says. The RTTP games brought excitement to the classroom and also taught Sidney how to think on her feet and use French in real time to win debates and tell stories.
"Academics have taught me to never be satisfied and to figure out what I can do to make something better," Sidney says.
From there on, Sidney has employed her international background and skillsets from the French major to experience various roles. From interning in international peace and human rights, to doing research and working in international law, Sidney has found her way into a senior staffer position at the American University International Law Review.