Hanna Knutson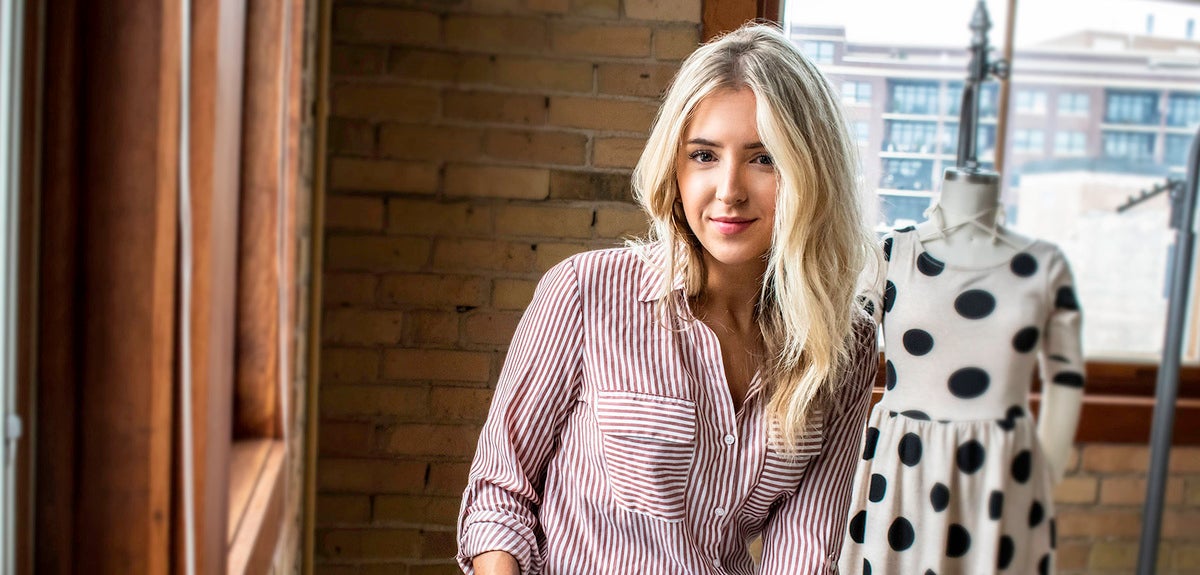 Creative Thinking Learned at Luther
Each day, Hanna Knutson '15 puts her degrees in communication studies and art to work. She is the art director for EVEREVE, a retail clothing brand that specializes in clothes for contemporary women. Prior to her work there, Hanna provided graphic design and art direction at Colored Organics, a children's clothing retailer.
"Having the opportunity to develop a brand's identity through elevated product styling and a strong design was an incredible experience," she says. "My drive to keep learning and growing hasn't slowed down one bit since Luther. It's pretty fun."
Hanna doesn't view marketing, design, and fine art as separate entities. "They're so interconnected, and my education at Luther reinforced that way of thinking. It got me to approach creative problem solving with an all-encompassing scope that is incredibly valuable for me today."
An Individualized Education
One of Hanna's most influential experiences at Luther was the ability to conduct multiple independent studies with her professors.
There were areas of design that I was itching to learn more about, and it was comforting that they would help facilitate that. All in all, my education at Luther opened a lot of doors for me and definitely made the career path that I'm on now possible.

Hanna Knutson '15
Another Luther experience that stands out for Hanna was the practice of peer critiques in the studio setting. "It gave me the language and tools to eloquently articulate feedback and creative intent. This is something that I now do every single day in my current role and it feels very natural."
Co-Curriculars and Work Study Played Important Roles
Hanna's activities outside the classroom also helped develop her creative energy and meet a wide range of people. She participated in Luther College Artists Collective, a student-run artist organization that focuses on promoting student work outside of the classroom and involving students in the schools and Decorah's art communities. She also mentored at Northeast Iowa Helping Services and held a design internship at a boutique in Decorah.
"My work study in the Luther College Career Center was also valuable to me," she says. "I sometimes run into Luther alums here in Minneapolis who remind me of when I helped them out with their resumes and cover letters! I was so appreciative of the staff for allowing me to lean into my creative strengths in the position."