Delaney McMullan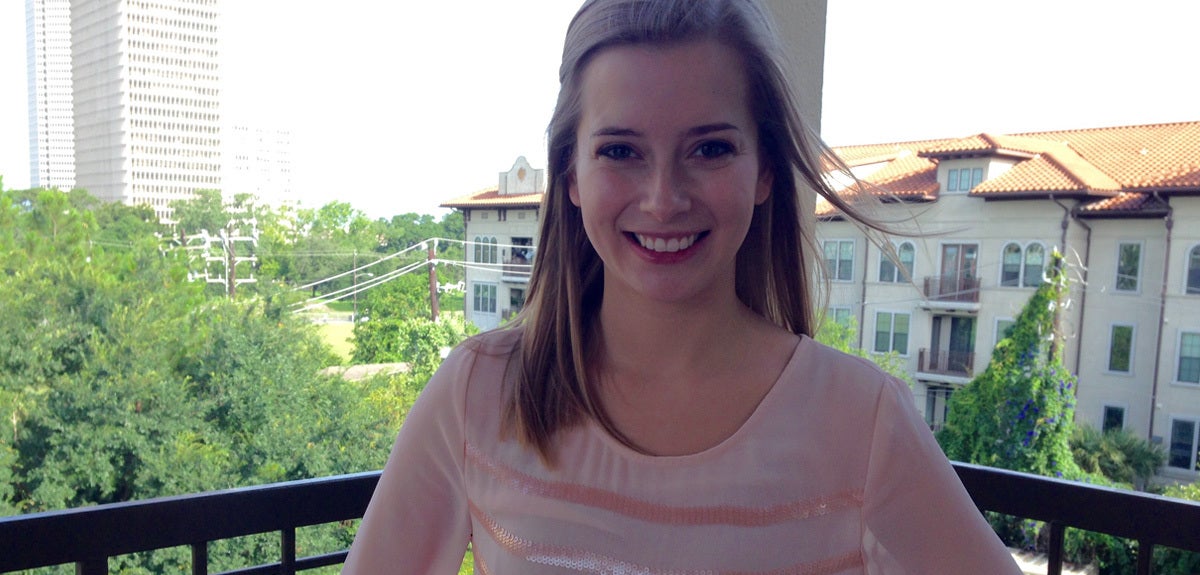 Meaningful Experiences
After graduating from Luther, Delaney McMullan '14 went straight into law school at the University of Texas. She then built her career from being a clerk at the U.S. Court of Appeals to becoming an associate at Baker Botts and currently, a corporate counsel at Microsoft.
What stands out most to Delaney about her time at Luther was her J-Term trip to Israel, Palestine, and Jordan during her senior year. "It was just incredible and something I never would have experienced if I hadn't gone to Luther," she says. "We did everything from spending time and having meals with local families to riding camels and snorkeling in the Red Sea!"
Delaney also feels that the liberal arts education at Luther was extremely important. "I didn't even think about it when choosing a school, but the well-rounded curriculum provided by Luther is so beneficial," Delaney says. "The credit requirements ensured that I strengthened everything from my writing and communication skills to my analytical skills. I found them to be very useful in my first year of law school."
Delaney feels these experiences help students figure out what they want to do, and more importantly, how to do it, after graduation. "The structure of Luther's education encourages students to really explore before they graduate," she says. "I was able to do summer internships, spend a semester in Ireland, a J-term in the Middle East, and still complete my education in four years. The broad range of experiences helped me determine what I wanted to do when I graduated!"
I didn't want to go to a school where I was just a number and I wanted a school big enough to offer a variety of opportunities, so Luther seemed the right size to me. I also appreciated how tight-knit the community is. I could tell from my first visit that Luther is very supportive!

Delaney McMullan '14
Advice for First-Year Students
Delaney learned that it's important to take a variety of courses outside of what you plan to major in.
"I took my first economics class because it was taught by a really great professor I had for my first year honors course. I ended up loving the subject, which I never expected," she says. "Keep an open mind when it comes to what classes you take. I came to Luther thinking I wanted to do something with science because that was what I really loved in high school, but I ended up majoring in economics and anthropology and going to law school."
Delaney is also thankful she got to know some of her professors. "There are some great people who teach at Luther and you can really learn from them outside of the classroom," she says. "They're also willing to support you long after Luther."