Tapiwa Manjengwa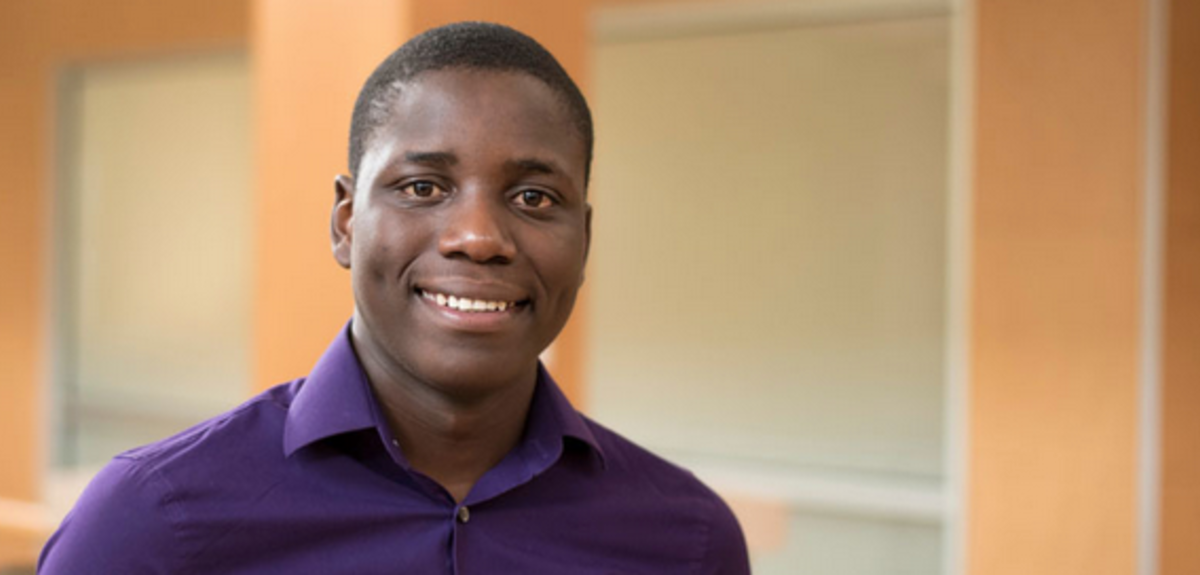 A Love of Numbers
Numbers have inspired Tapiwa Manjengwa '18 since he was a youngster in Zimbabwe, Africa. But those numbers weren't the ones he found in times tables or in mathematical computations. Instead, Manjengwa, an accounting prodigy, was drawn to tabulating assets and liabilities, credits and debits—a passion so deep it steered his decision to travel from Africa to Decorah, Iowa, to pursue a bachelor's degree in accounting and management.
"I have always loved accounting and business," he says. "I was good at math, but to me, that felt like just calculating numbers. With accounting, I felt there were other variables involved, like the ability to link the numbers to business practices."
Building into His Career
Manjengwa is currently working as an Assurance Senior at Ernst and Young in Minneapolis, where he will audit client accounts and test controls. Having passed the CPA exam, Manjengwa hopes to stay in the U.S. and focus on public accounting.
All his successes were thanks to his early career preparation. By his senior year at Luther, Manjengwa had completed two successful internships with Ernst and Young in Minneapolis. The first, designed for underrepresented minorities, allowed him to spend the summer of his sophomore year rotating through different operations, including audit, tax, and advisory. During the second, the following summer, Manjengwa spent more time learning the nuts and bolts of the audit process.
But it wasn't all computers and spreadsheets for this hardworking student. While at Luther, Manjengwa mentored students back home in Zimbabwe via Skype and took on leadership roles in the college's International Students and Allies Association, Entrepreneurship Club, and Student Senate. To top it all off, the Iowa Society of CPAs recognized him with its Outstanding Accounting Student Award.
When you look at the accounting major, you see it's not all about numbers, but includes other components such as critical thinking and writing.

Tapiwa Manjengwa '18
Journey to Luther
Manjengwa arrived at Luther in 2014 by way of Waterford Kamhlaba United World College, Southern Africa (Swaziland), where he studied mathematics, business, and management, and played soccer.
"Luther had a pure accounting program, and I already knew people here who spoke highly of it," Manjengwa recalls. "I thought Decorah was beautiful, and I appreciated the small size of my accounting classes."
Manjengwa also felt an immediate connection with his host family, Carol and Dennis Tack, and the entire Luther College community. "I have always strived to be inquisitive, stay open-minded, and work well with others," he says. "I felt Luther promoted and supported all those things. In short, the college has been good, very good to me."