Kelsey (Wauters) Swanson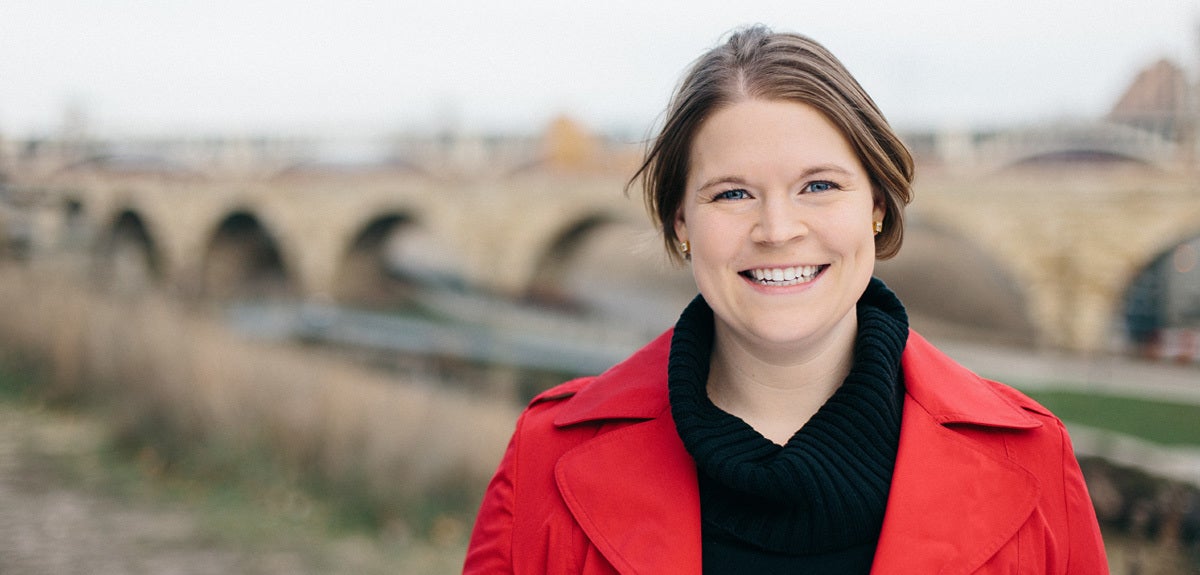 Appreciating the Value of the Liberal Arts
Kelsey (Wauters) Swanson '11 appreciates that she learned the fundamentals of accounting at Luther, but feels the most valuable skill she learned was the art of critical thinking.
"As an auditor, I wouldn't be doing my job if I took something at face value, so I'm always critically evaluating and questioning the appropriateness of decisions being made by our clients," she says.
Kelsey also believes that various class projects and team activities she participated in at Luther, including the track and field team and concert band, taught her the importance of teamwork and how to multitask.
First Steps in the Accounting Profession
After graduation, Kelsey sat for and passed the CPA (Certified Public Accountant) exam, an important milestone for those in the accounting profession. She also began her career in the audit practice at Deloitte & Touche, a "Big 4" public accounting firm in Minneapolis.
"My job requires me to be intimately involved in the planning and execution of public and private company financial statement audits in a variety of industries," Kelsey says. "I've worked with clients in a handful of industries, including the utility sector, healthcare, and construction."
Kelsey has also interacted with company executives and upper management at several organizations, despite the fact that she's only a few years out of college.
"I'm in frequent communication with our client contacts to coordinate our audits, as well as to communicate any issues that arise," she says. "Within Deloitte, I work with our partners and staff to execute our audits in a timely manner, and teach and counsel our younger staff about the client and our approach."
Regardless of your chosen field, it's imperative to be able to analyze issues, use judgment, make decisions, and communicate effectively.

Kelsey (Wauters) Swanson '11
Co-Curricular Makes an Impact
While at Luther, Kelsey traveled with the concert band to Japan in 2010 for an international tour.
"I can't say I would have chosen to go to Japan on my own, but it was an incredible opportunity to experience a culture very different from my own," she says. "I recall being very nervous as an American to visit Hiroshima, but learned very quickly that it's a place of peace and remembrance, not of blame or hatred. I'll never forget that experience."