Elise Sinnwell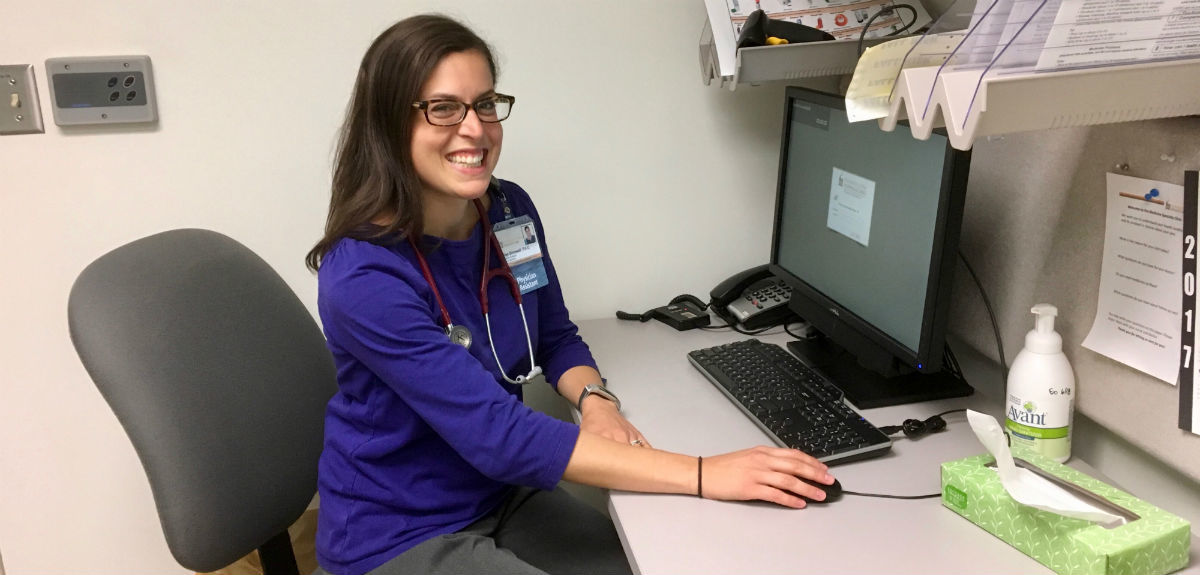 A Journey of Career Preparation
After graduating with a degree in biology from Luther, Elise Sinnwell '11 began the physician assistant (PA) program at the University of Iowa and graduated in 2013. She feels that Luther prepared her well for graduate school.
"I found the PA program at the University of Iowa to be an incredibly rigorous program," she says. "My coursework in biology at Luther helped prepare me and make me successful during graduate school."
Elise recalls the human anatomy and dissection course she took at Luther. "The subject was particularly applicable to my coursework in PA school and career in medicine," she says. "This experience allowed me to understand anatomy in a way that's incomparable to studying a textbook. I'm extremely grateful to have had the experience as an undergraduate."
Looking back, Elise knows that Luther's Career Center was helpful in crafting her application and personal statement for PA programs. She also appreciates that Luther provided her with a broad range of experiences and exposure to different ideas and viewpoints. "It's helped me in my career and as a member of my community."
A Career of Great Exposure
After graduate school, Elise worked at an urgent care clinic for about two years. "In urgent care, every day was completely different," she says. "My patients might vary from a child with an ear infection to a man with a finger laceration needing repair to a college student with influenza."
Now, Elise is working at the University of Iowa Hospital and Clinics in Allergy/Immunology. "I see adult patients with a variety of allergic and immunologic diseases including allergic rhinitis, chronic hives, and immunodeficiency," she says. "I feel fortunate to be a part of an excellent team of physicians, nurses, medical assistants, and a pharmacist."
Luther provided me with a great level of knowledge in biology. I also learned how to think and work through complex problems, which is an invaluable skill in medicine.

Elise Sinnwell '11
Valuable Work-Study Experiences
While at Luther, Elise worked as a lab assistant in several biology courses, a tutor for General Biology, and a tour guide in the Admissions Office.
"As a tour guide, I really enjoyed talking with prospective students and families about my experience at Luther," she says. "I can also appreciate my experience as a tutor and lab assistant because it helped solidify my knowledge of biology as I was required to understand the material in depth so I could help other students."
In addition, Elise worked at a nursing home in the community as a certified nursing assistant, which helped her gain direct patient care experience.
Spanish for Medical Professionals
During her time at Luther, Elise also studied abroad in Ecuador during a January Term.
"The focus of the class was Spanish for medical professionals," she says. "We studied medical terminology in Spanish and shadowed Ecuadorian doctors in several medical settings."
She found that staying with host families during the course was a great way to be immersed in the culture and language. "This class integrated my interest in medicine with my knowledge of Spanish," she says. "It gave me the opportunity to apply what I had learned in the classroom in a practical way."