Sam Olson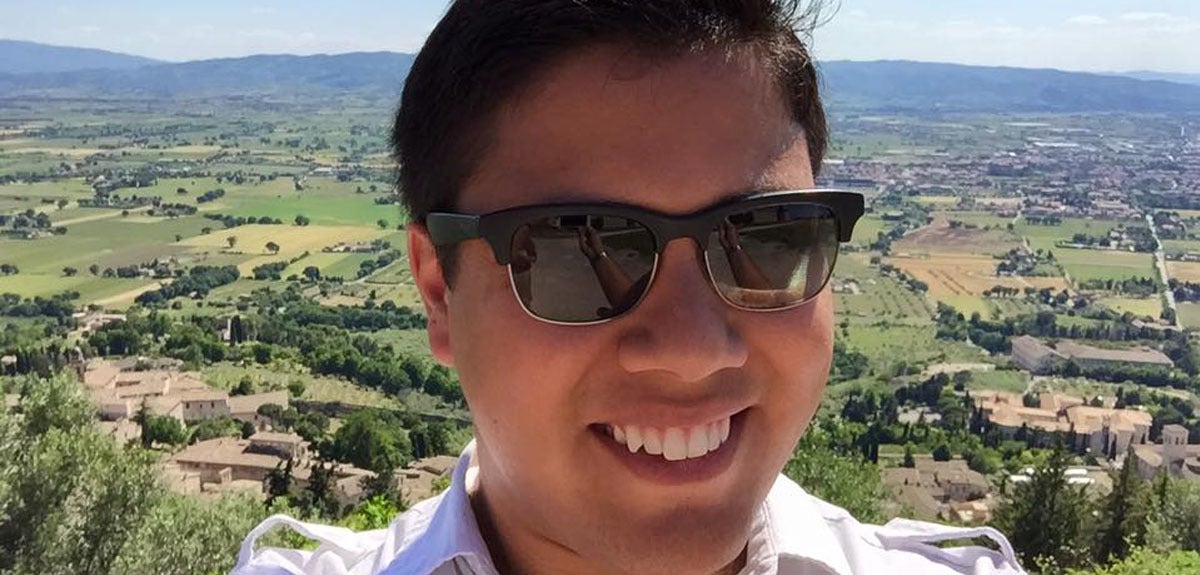 Language Provides a Diverse Career Path
Since graduation, Sam Olson '15 has found himself working in a variety of jobs that align his passions for French and business. His economics background enabled him to work as a financial analyst for Aon. He's also managed foreign guests at St. Genevieve, an up-and-coming French restaurant in Minneapolis. The ability to meet people traveling from different parts of the world attracted him to these positions. Now, he works at SPS Commerce as an account executive selling cloud software to companies in the Quebec region. Sam speaks French to communicate with over 70 percent of his clients, a skill he learned in college.
Getting Involved
After transferring, Sam attended Luther during his junior and senior years. "I realized I was starting over and wanted to make a difference."
Sam became involved in multiple facets of campus life. He joined Pound (a Luther Ultimate Frisbee team), represented the senior class and the Inter-Greek Council in Student Senate, served as a member of the Investment Club, and sang in Nordic Choir. He also taught diction for the French pieces in Nordic Choir because of his proficiency in the language. "I like to maximize my waking hours," he said. Sam continues to volunteer, aiding with diction for churches in the Minneapolis area and tutoring local high school students.
Language Enhances Multiculturalism
"Studying a language presents a great opportunity to embrace diversity," Sam says. "My language courses at Luther enabled me to learn about other systems of politics, history, music, art, mathematics, and linguistics different than my own. In this increasingly connected world, broadening one's discipline of language studies is paramount to becoming a true citizen of the world."
You don't have to be 100 percent fluent to understand people. Knowing a few words and having the will to listen and communicate can open doors to unlimited opportunities.

Sam Olson '15
Even as a transfer student at Luther, Sam continued to learn more about the language. The French department helped him land an internship in corporate finance in Paris one summer. The experience was a full language immersion and heavily influenced what he does now. "One cannot have a true liberal arts experience without taking at least a couple years of a language," Sam argues. "Enabling communication with people around the world broadens your perspective and empowers you to engage in a truly multicultural dialogue," he says.
An Open Mind and Opportunities
Sam's advice to students is to be open to new and uncommon ideas when it comes to job prospects. "If French is your passion and you're devoted to the language, there are jobs available in finance, human resources, and many other fields that need your skills," he says. "Companies have global markets, and opening your mind to out-of-the-ordinary positions brings a worthwhile reward. Even if a French major or minor doesn't fit into your schedule, take a few courses anyway; they could open doors to opportunities you did not even know existed. After all, the only limits that exist are those you choose to perceive."