Alanna Spencer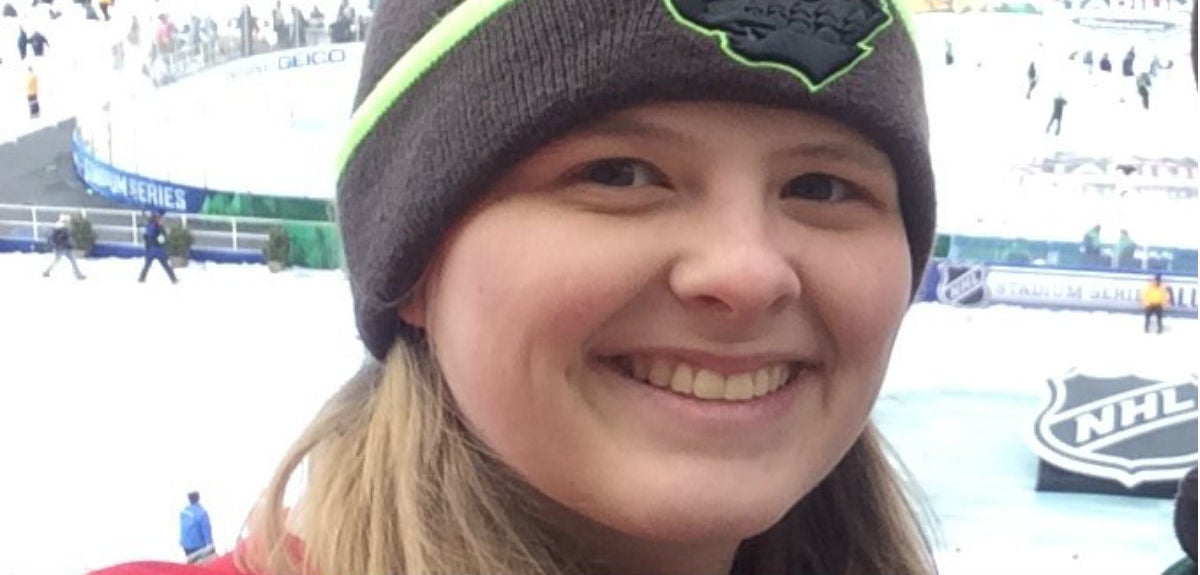 A Comprehensive Education Experience
After graduation, Alanna Spencer '16 was hired by the Lower Kuskokwim School District in Napakiak, Alaska.
"I'm a middle school and high school math teacher," she says. "Even though I'm new to the teaching profession, I find that I'm already using the different teaching techniques I learned at Luther. I also know that the unique student teaching experience I was offered led me to my current job."
Having experience with the program, Alanna knows what sets Luther apart from other colleges.
"Luther's program is unique since all education majors and minors are put into a classroom their first year," she says. "This gives students an opportunity to discover early on if being a teacher is right for them."
Alanna also feels that the program challenged her to develop a deeper understanding of what she's teaching. "Learning how to unpack lesson goals has helped me be a better teacher," she says. "It sometimes seems like a lot of work to think more in-depth about what you're teaching, but it ultimately helps you pass more complete information on to your students."
Why Everyone Should Care About Education
One class that Alanna recommends that all students take, regardless of major, is Paideia 450: Making Decisions for U.S. Schools. "The course taught me that everyone has some stake in U.S. schools," she says. "As someone aspiring to be a teacher, it was great to hear different perspectives on topics dealing with education in the United States and other parts of the world. We also learned how important it is for everyone to be involved and care about what's happening in U.S. schools."
Luther's education program forced me to consider how to reach students who don't have the same background as me. This is very important because as a teacher I have to be able to connect with all of my students, regardless of their environment or upbringing.

Alanna Spencer '16
Working with Students in Decorah
While a student, Alanna was involved in Luther's Believing and Achieving program. Each week a Luther student in the program would spend two hours with a student from a Decorah elementary school.
"During the first half of our time together we'd do homework. During the second half, we'd play games with the other mentors and students," Alanna says. "It was a great way to get to know parents and students in the community as well as other Luther students."
Sailing Around the Virgin and British Virgin Islands
One of Alanna's most memorable experiences at Luther was a January Term course called Tales of the Sea. "We spent the month of January on a schooner sailing around the Virgin Islands and the British Virgin Islands," she says, "Not only did we enjoy scenery and some literature about sailing, we were also involved with the crewing the vessel. From steering the boat to getting up in the middle of the night for anchor watch, it was such an amazing experience. And the close proximity of our quarters made it easy for us to connect with each other."