Olson Hall

Olson Hall is a first-year and upper-class residence hall located near Koren and the Center for the Arts. Olson Hall houses 66 first-year students in three-person rooms. Upper-class students are housed in an adjoining wing in four-person suites (two rooms connected by a common room).
Residence Features
Social lounge, television lounge, and study lounge
CAT6 network connections are available in each room
Wireless network coverage throughout the building
Computer lab
Laundry room
Kitchen including microwave, sink, stove, and refrigerator
Parking available directly behind building
Room Dimensions and Furnishings
Two-person rooms measure 11 by 14 feet
Furnishings provided for each student: is provided in the bedroom for each student: twin bed, desk, desk chair, desk hutch, 3-drawer dresser, and built-in closet
Suite common room includes two to three pieces of furniture that include a combination of couches, chairs, and end tables
Quick Facts
Named after Luther's third president, Oscar L. Olson
Built in 1955 and renovated in 2004
Martin Luther statue in front of Olson is identical to one that stands in Worms, Germany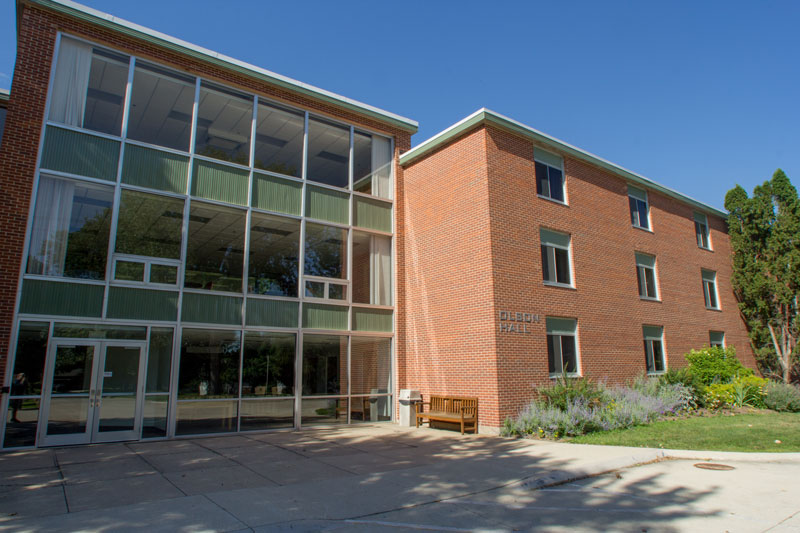 The exterior of Olson Hall.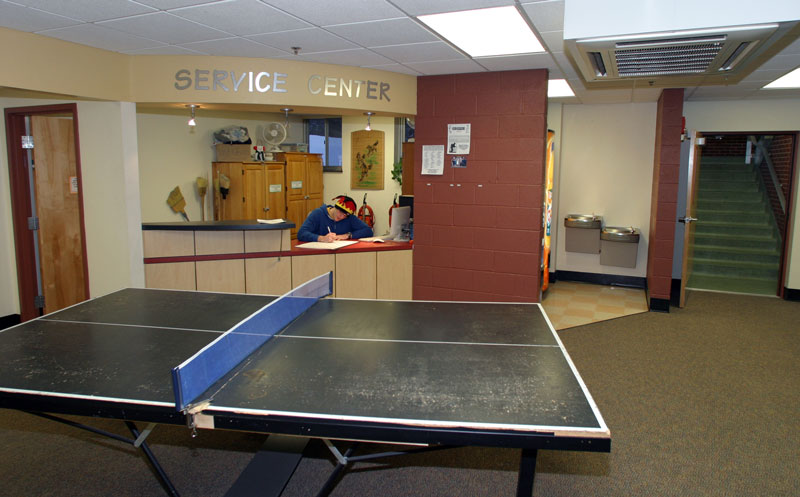 The Olson Hall service center is available with resources for students.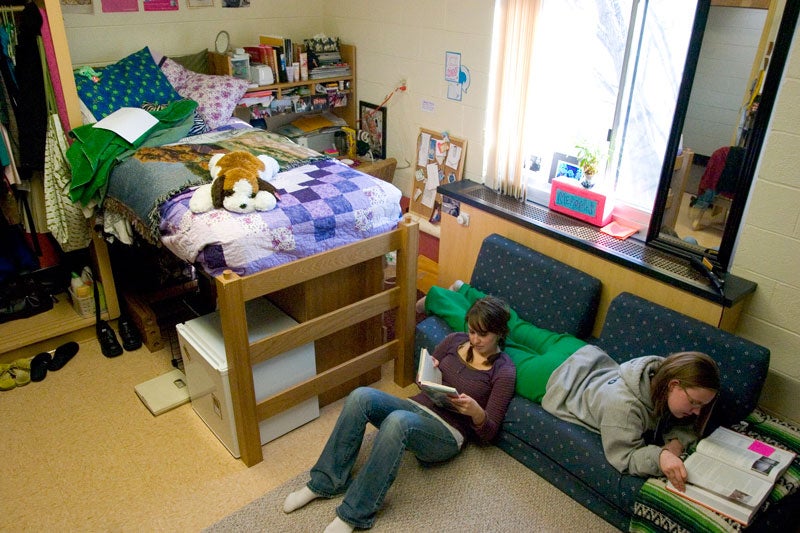 A student room in Olson Hall.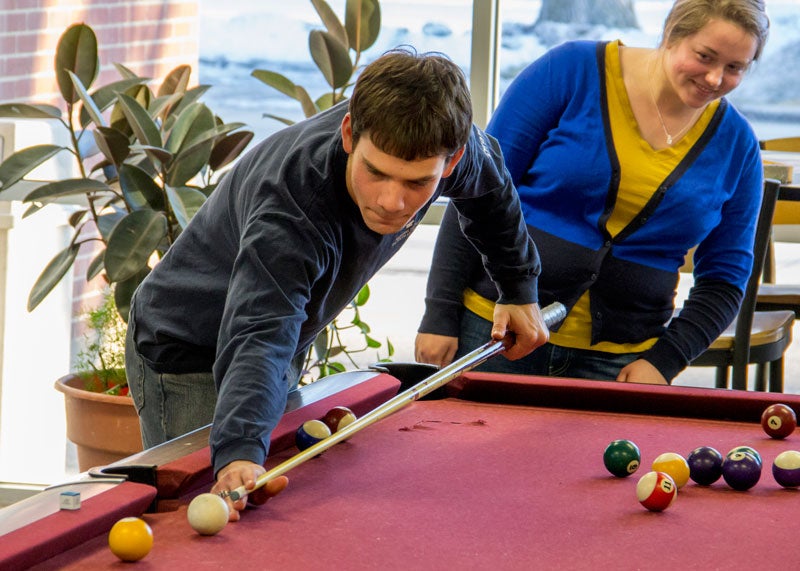 Students playing pool in Olson Hall's social lounge.