Baker Village

Baker Village offers upper class Luther students Scandinavian-style architecture set at the nexus of a rustic farm park area, a flowering prairie, and a lush wooded area.
Baker Village currently offers three styles of townhouses, accommodating up to a total of 100 senior students. Eligible students have earned 72 or more credits by the end of fall semester of their junior year.
Townhouse Layouts
The townhouses accommodate four or six students. Six houses have four bedrooms and twelve of the houses have six bedrooms.
Residence Features
A full kitchen, including a range, oven, refrigerator/freezer, and microwave
A living room furnished with a three-seat couch, one or two chairs (in six- or four-bedroom houses), two-seat couch (in six-bedroom houses), end table, and a cable/data port
A dining area containing a table and chairs
A dresser, twin bed (no lofting), desk, desk chair, large closet, phone line, CAT6 network connection, and wireless network coverage in all units.
A double-walled insulation and air sound barrier between units
Separate electronic heat and air controls for each townhouse
Convenient parking
Energy Genius: Baker Village Electricity Monitoring
Residents of Baker Village now have access to Energy Genius, a website that allows them to monitor their energy usage. The information displayed on the site is specific to each unit and can display real-time data as well as data from past days and months. Students can also view an anonymous comparison to other units as well as track progress for reducing personal energy consumption.
Quick Facts
Named after Jeffery D. Baker, eighth president of Luther College (1996-1999)
Environmentally responsible features: solar panels, geothermal heating and cooling, and prairie meadows landscaping
Built in 1999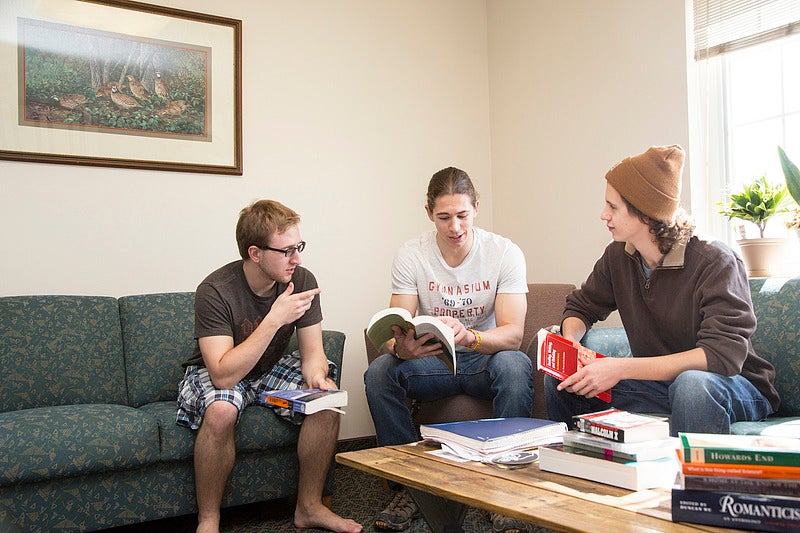 Baker Village residents studying in their living room.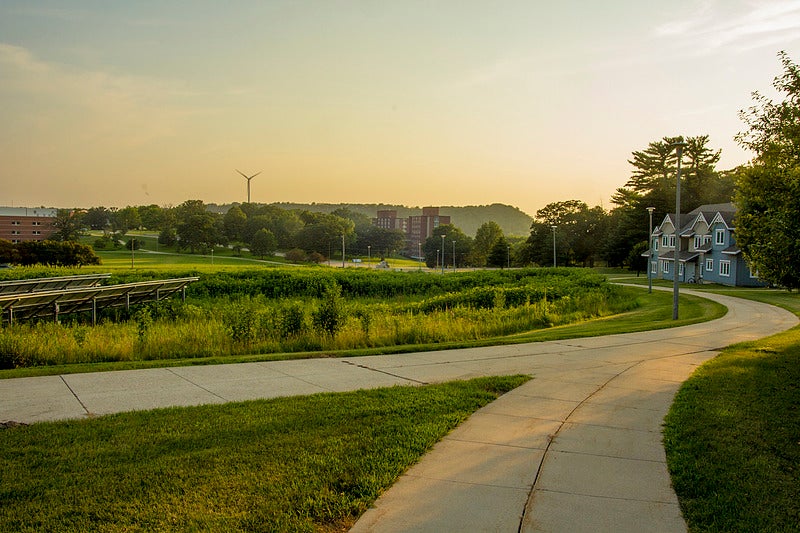 View of Luther campus and the wind turbine from Baker Village.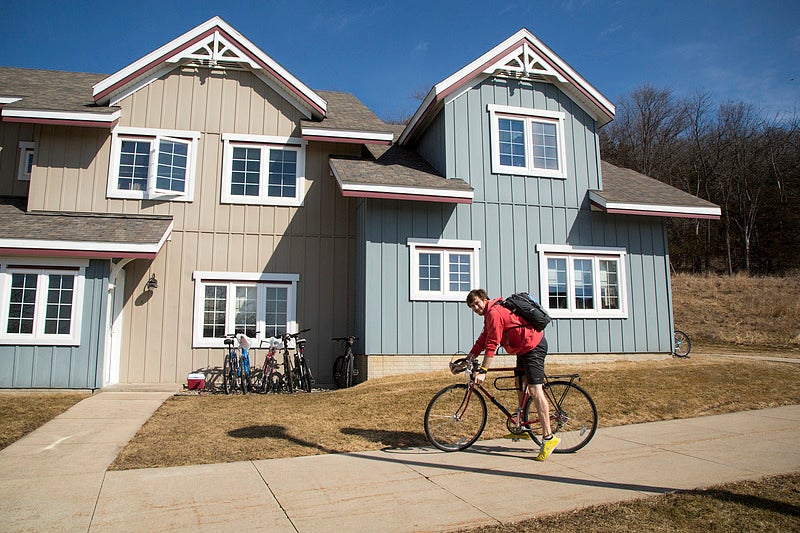 Student preparing to bike from Baker Village to Luther campus.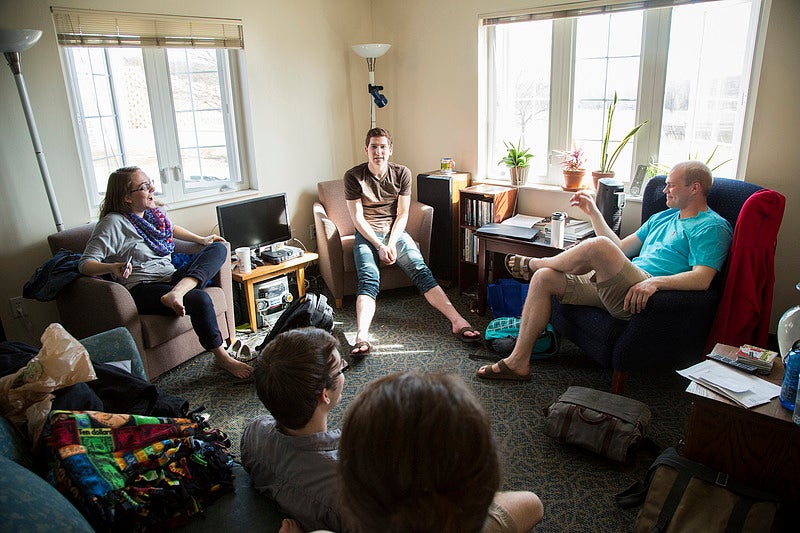 Baker Village residents lounging in their living room.