Miller and Dieseth Halls (Towers)

Miller and Dieseth are upper-class residence halls located nearby Valders Hall of Science and Regents Center. Combined they house 735 students, primarily of which are sophomores and juniors, in two-person rooms and suites. They're connected via Brunsdale Lounge, which functions as a social meeting place as well as popular study location for students.
Residence Features
Some rooms overlook the scenic Upper Iowa River Valley
Air conditioned
All furniture can be moved and beds can be lofted with materials provided
Large study/social lounge with fireplace
Each floor contains a study lounge as well as kitchenette or laundry
Ping-pong table, pool table, foosball and large screen TV in the social lounge
Large kitchen with microwave, stove, sink and refrigerator in each building (cookware and utensils available in service center)
Wireless network access throughout the buildings
Computer lab in each building
Four sound-proof music practice rooms in Miller
Quick Facts
Referred to as "Towers" by students
Situated on a bluff overlooking the Upper Iowa River Valley
Named after Frank Miller and John Dieseth, two former Luther Board of Regents members
Built in the late 1960s and renovated in 2012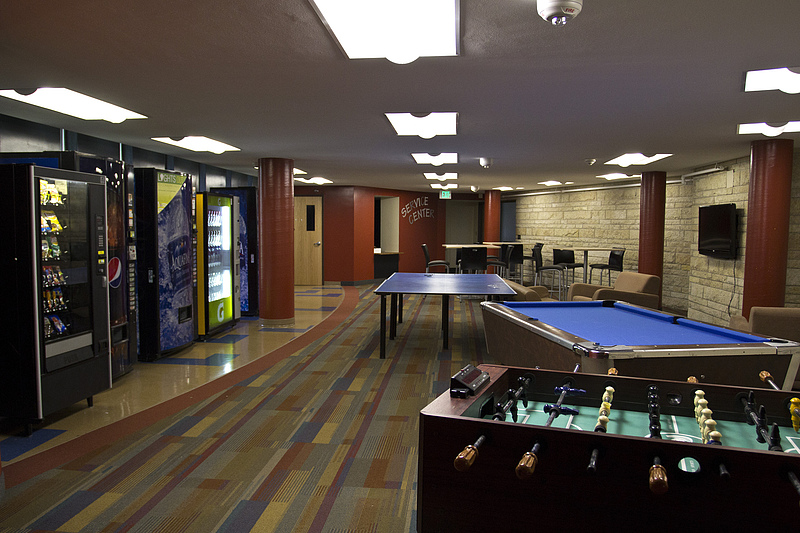 The social lounge includes an assortment of game tables, vending machines, and area for studying.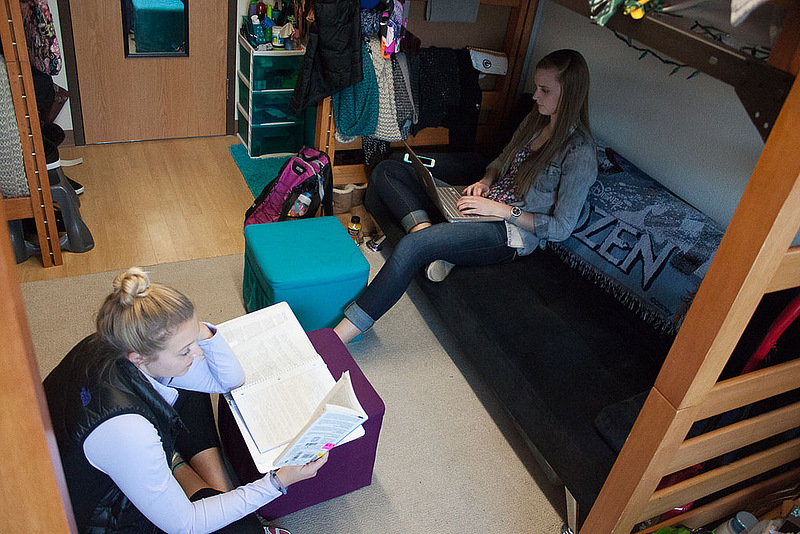 Towers residents studying in their room.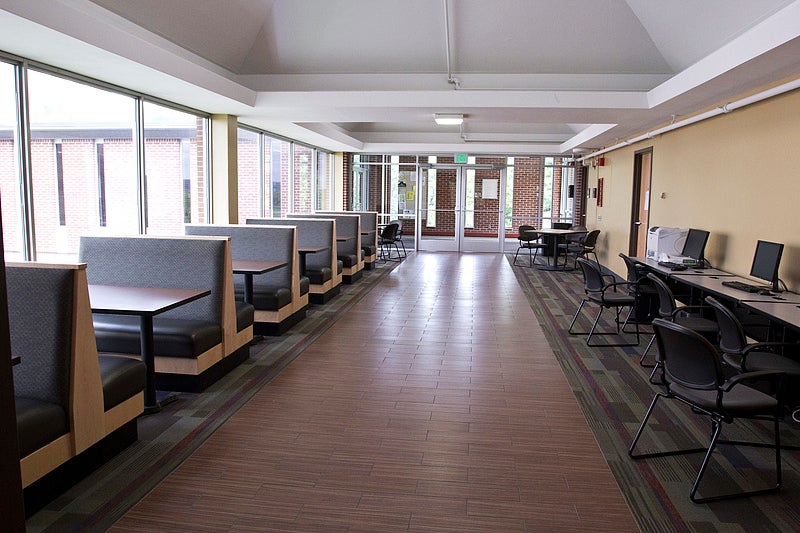 Students living in Miller and Dieseth Halls have access to study lounges that includes individual study booths computer sections.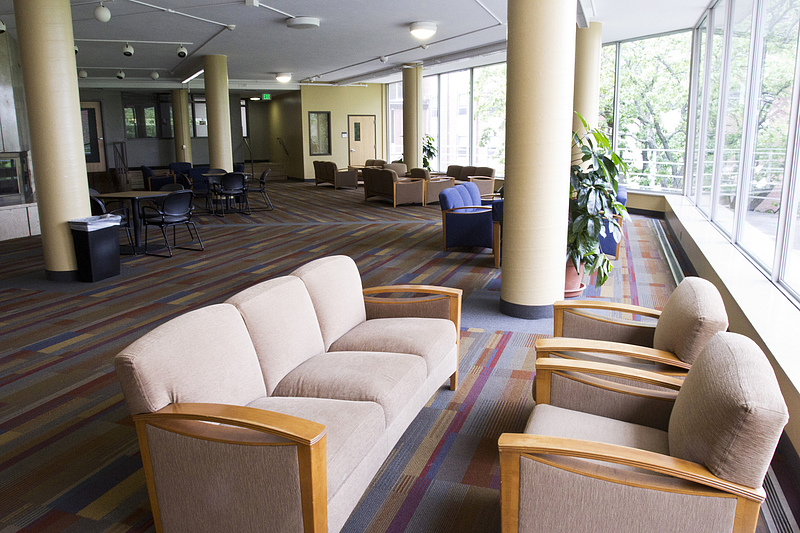 Located between Miller and Dieseth Halls, Brunsdale Lounge contains plenty of comfy seating and scenic window views for the perfect study environment.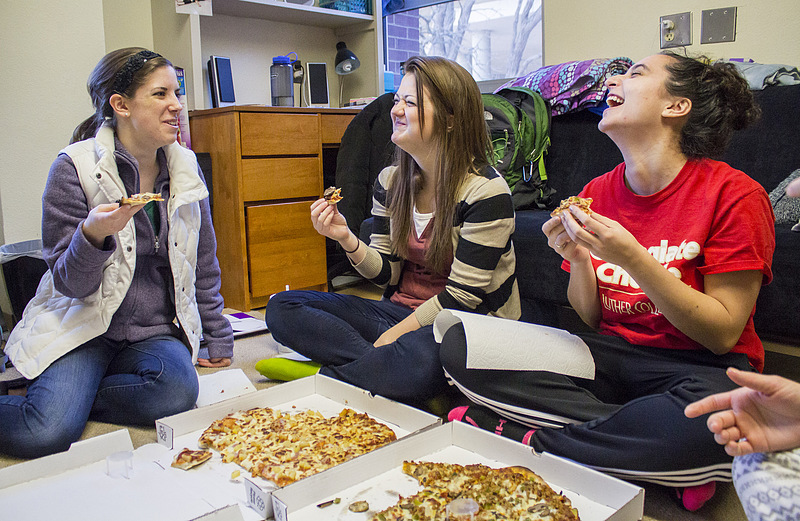 Students in their room chatting and eating pizza.