Performing Arts Committee (PAC)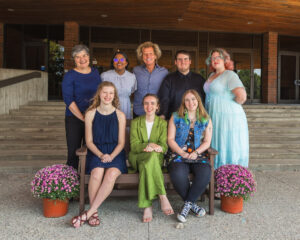 Put your energy to work to bring professional musicians, theater productions, dance companies and more from around the world to your campus!
From ushering to hospitality, from tech crew to publicity, Performing Arts Committee (PAC) members make amazing things happen through the Center Stage Series. And, it's a lot of fun! Make new friends, get a behind-the-scenes look at the performing arts, meet world-class performers, and build great leadership skills. It's all part of the PAC experience.
You can join at any time. No previous experience necessary. To receive email related to PAC events and activities, email pac@luther.edu!
We look forward to sharing a great season of Center Stage with you. Join the Performing Arts Committee today!

PAC Executive Committee
Co-President (fall only) Lily McGohan
Co-President Niamh Mee
Vice President Sofia England
Hospitality Deepa Gayadin
Secretary Cassandra Norton
Tech Chair Allan Mills
Marketing Carina Crouse
Advisors Kristen Underwood and Bradley Phillips
Mission Statement
The Performing Arts Committee is dedicated to supporting, serving, and assisting in the presentation of the performing arts at and for Luther College, Decorah, Iowa and surrounding communities.
The volunteer student organization presents the Center Stage Series and School Performance Series, provides opportunities to learn about and appreciate the arts and arts management through direct experience, and develops and strengthens leadership skills and group cooperation in serving a common goal.