Luther College Democrats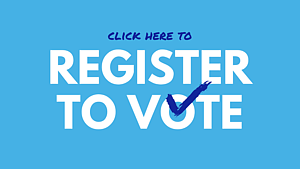 With a strong history of helping to elect progressives both at the national level and the local level, the Luther College Democrats are concerned with moving forward the Democratic agenda, informing the Luther College community of candidates and voting opportunities, and advocating change through issue-based phone banks, letter-writing campaigns, and fundraisers. We help to bring candidates to the Luther College campus and assist in elections at the local, state, and national level.
We work with numerous other Luther College organizations and academic departments to provide informational forums throughout the school year for students, faculty, staff and Decorah community members to aid in political awareness. With the constant, ever changing political landscape we focus on emphasizing student voter registration and supporting progressive candidates.
If you have any other questions, please feel free to contact the Luther College Democrats online via email.
2022-23
Ethan Bellendier, President
bellet01@luther.edu
Psychology Major
Anna Wallace, Vice President
wallan03@luther.edu
Law & Values Major
Cannon Falls, Minnesota
2023-24 (Effective May 2023)
Anna Wallace, President
wallan03@luther.edu
Law & Values Major
Cannon Falls, Minnesota
Vacant, Vice President
Vacant, Communications Director
Vacant, Secretary
Faculty Advisor
Carly Foster
fosterc@luther.edu
Associate Professor of Political Science
Vote Smart Internship
In an age of "fake news" and political hyperbole, voters deserve factual, unbiased information to help them make informed decisions. Our Internship Program offers positions in our Research programs that will provide interns an insider's look into elections and modern politics. Interns work to provide voters with unbiased information by researching and collecting information in specific research areas about elected officials and candidates at both the state and federal level. The work of our interns empowers voters by allowing them to instantly research candidates without misdirection or partisan spin.
Interns play a crucial role at Vote Smart. The individual talents, ideas and hard work of our interns have been instrumental in the success of many of our most important programs. Interns work with our Research Staff to train in database management and professional communication. Together, they work as a team to strategically accomplish weekly and monthly goals. All of our interns are valuable assets to our team by expanding the number of candidates and officials that can be researched. In 2020, Vote Smart Researchers delivered factual information on nearly 40,000 politicians, from all 50 state legislatures to the president, to 13 million users.
Further information about the internship program can be found on the Internship FAQ page.
Our Internship Program is a great opportunity for anyone looking to start a career in politics, journalism, or data analytics. By fostering skills and a deep respect for nonpartisan cooperation, objective fact seeking, and big-data handling, this internship prepares individuals for politics and data driven careers.
College students and recent graduates typically participate in our Internship Program. We accept applications year-round. Our internship can be done in our Des Moines, IA, Headquarters or remotely. Potential interns are encouraged to submit their applications well in advance of their expected start date because space does fill up quickly every semester and summer. If you are interested in making a genuine contribution to your nation, in an idealistic and positive environment we would love to have you join our team. There is plenty of room to learn and grow with the organization. Many Interns have returned as staff members after they have finished their college careers.
Description
Interns complete the same research as staff members and are given real responsibility. Covering races in all 50 states and at the federal level, they may be assigned to one of the following programs, or may work on special projects in several programs, as needed. Interns receive training on our database, investigate special requests made by media and the general public, maintain and update data as needed, and conduct research in the multiple programs.
Any questions can be directed to intern@votesmart.org.
Email lcdemocrats@luther.edu to learn more about volunteering and potential internships!