Student Activities Council (SAC)
Mission Statement
The student activities program (including the Student Activities Council and numerous other student-lead organizations) takes pride in creating programming responsive to the needs and interests of the Luther student population. We strive to provide students with opportunities to engage in cultural, educational, social, and recreational activities that foster the development of leadership and teamwork skills. These organizations are an integral part of the living-learning community at Luther.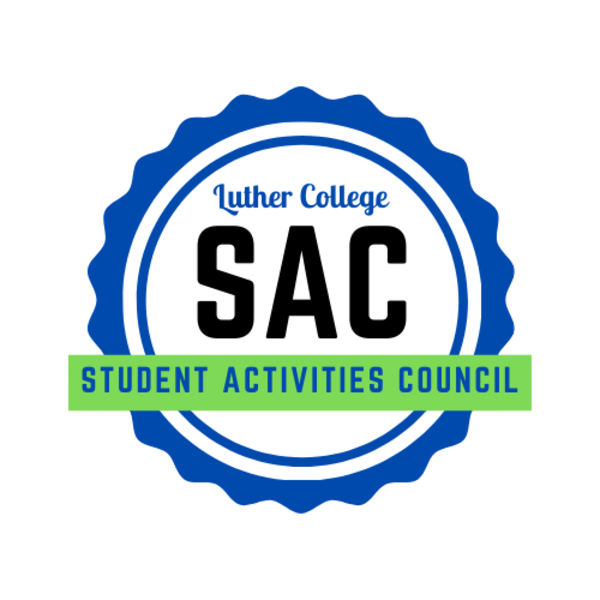 Committees
We need you! All students are invited to get involved with any of the five SAC committees. Put your talents to work and get involved in the Students Activities Council (SAC). Our committees are fun and provide you with a chance to develop your skills in leadership, advertising, management, public relations, and marketing.
Get an insider's view of the entertainment industry. Meet the artists. Plan the movies, dances, and all of the other great events that SAC brings to the Luther College campus. It's a great opportunity to have fun and meet new friends. You can join at any time! Get involved with SAC today!