"Love, the Rose, Is on the Way" for Christmas at Luther 2023! Join us for a musical celebration of the Advent season, featuring hundreds of student musicians.
Featured performers include Aurora and Collegiate Choir conducted by Adrianna Tam, Norskkor and Cathedral Choir conducted by Mark Potvin, Nordic Choir conducted by Andrew Last, Symphony Orchestra conducted by Dan Baldwin, Percussion Ensemble prepared by Ryan Frost, and college organist Alex Meszler.
Performance Dates and Times
Thursday, November 30 at 5:45 p.m.
Friday, December 1 at 7:30 p.m.
Saturday, December 2 at 7:30 p.m.
Sunday, December 3 at 2:30 p.m. (also livestreamed)
Purchase Your Tickets Today
Free for High School Juniors and Seniors
Especially for high school juniors and seniors interested in pursuing music at Luther, the Christmas at Luther Music Showcase Day on Nov. 30 provides an opportunity for a behind-the-scenes look at the performance, as well as a chance to meet with students and faculty.
Experience the Tradition
Check back for updated dates and times as more broadcasts are confirmed!
Watch past performances on the Luther College Music Department YouTube channel.  2022 PLAYLIST
Listen to previous performances on Spotify, Amazon Music, and Apple Music!
Photo Gallery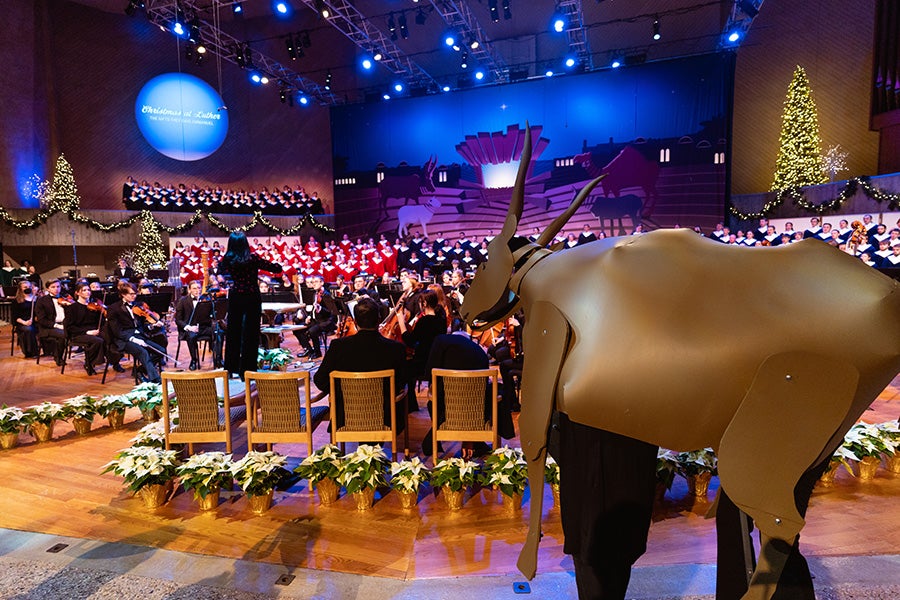 Christmas at Luther 2022: The Gifts They Gave Emmanuel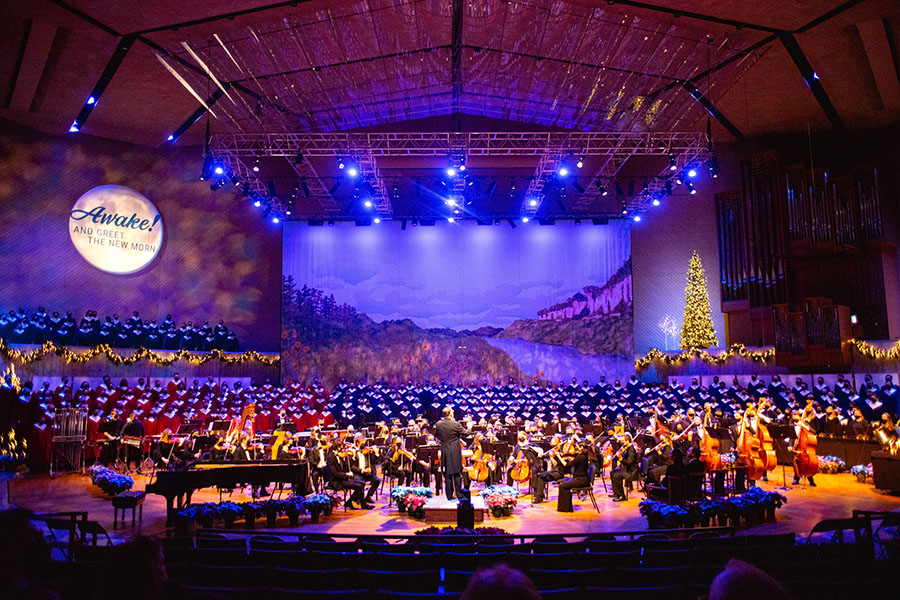 Christmas at Luther 2021: Awake! And Greet the New Morn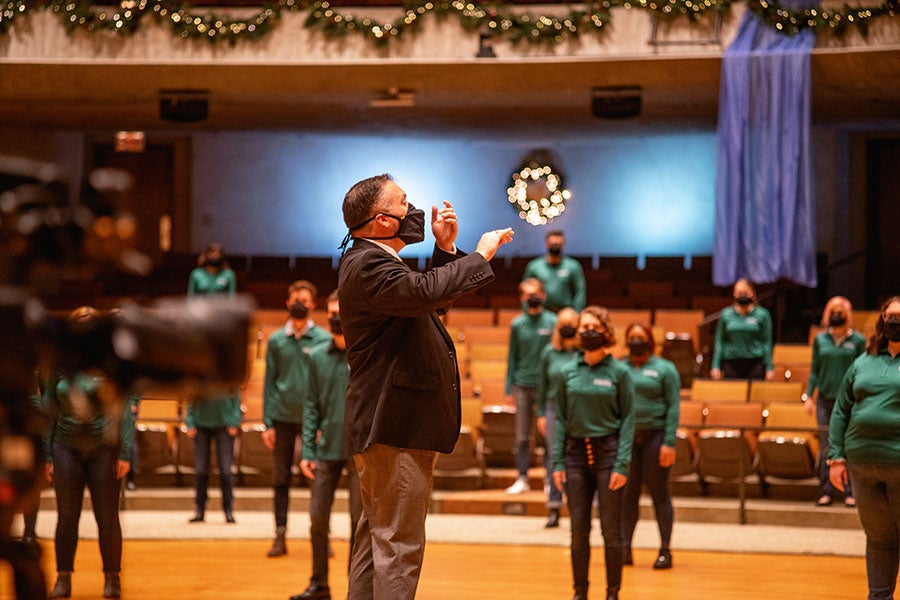 Christmas at Luther 2020: For Everyone Born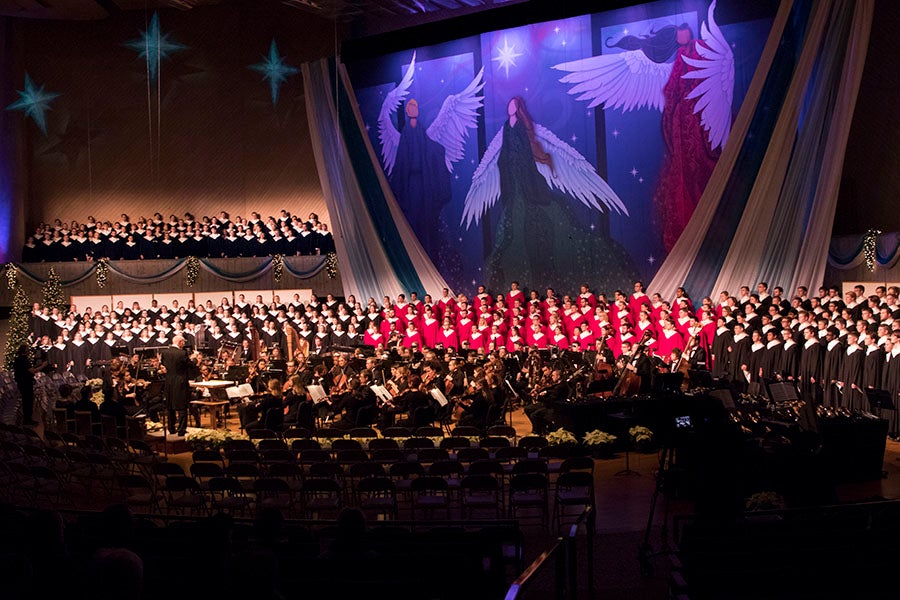 Christmas at Luther 2019: Whom Angels Greet with Anthems Sweet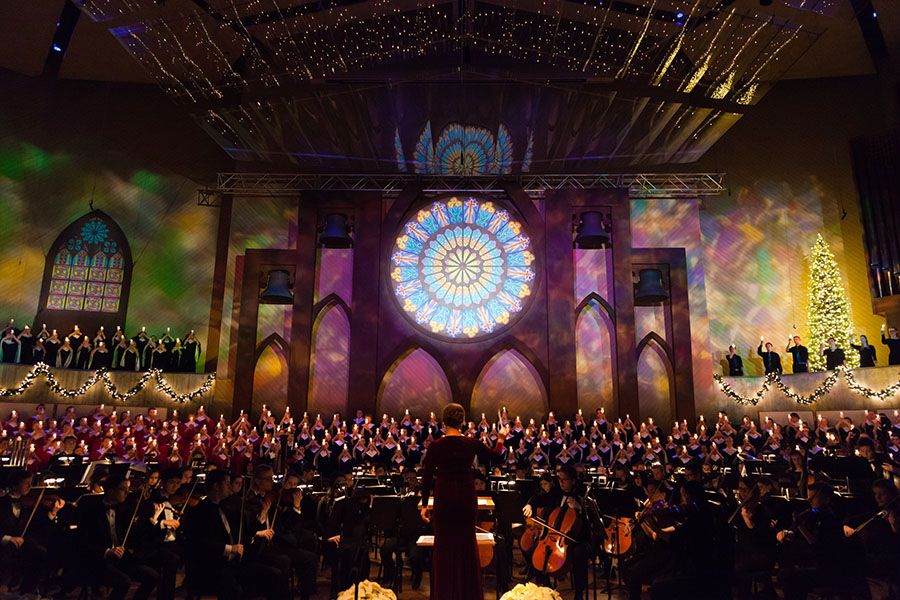 Christmas at Luther 2018: Every Voice in Concert Ring