In early December, the sounds of the season fill the campus as students prepare the annual series of Christmas at Luther performances.
Join us in the Center for Faith and Life for in-person performances on:
Thursday, December 1 at 5:45 p.m.
Friday, December 2 at 7:30 p.m. (*note the time change from previous years)
Saturday, December 3 at 7:30 p.m.
Sunday, December 4 at 2:30 p.m.
Or, join us online, anywhere you are:
For the matinee livestream on Sunday, December 4 at 2:30 p.m.
For an on-demand version you can watch between December 9 and December 31.
Experience the Tradition
Tickets to attend Christmas at Luther 2022 will become available for purchase on the following dates for these groups:
September 20 for performer families
October 11 for alumni and families of non-performers
November 8 for the general public
Performer families and alumni, watch for email announcements or postcards with detailed ticketing information.
All tickets are purchased through the Luther College Ticket Office.
We are pleased to again offer a livestream of the Sunday, December 4 performance beginning at 2:30 p.m. CST.  Watch the performers in action as it happens, in real time.
Purchase your livestream ticket for $20 before 11:59 p.m. on Saturday, December 3.  Visit the Luther College Ticket Office to make your purchase.
An email will be sent to you from christmas@luther.edu with your viewing link for the livestream at approximately 1:30 p.m. CST on December 4, 2022.   Another reminder email with the link will be sent about 10 minutes prior to the start of the performance.  The livestream will remain visible until midday on Tuesday, December 6, and then will be pulled down due to licensing regulations.
Viewers wishing to watch the performance at a later date should purchase an on-demand ticket, which will allow unlimited views between December 9 and December 31.
Watch past performances on the Luther College Music Department YouTube channel.
Listen to previous performances on Spotify, Amazon Music, and Apple Music!
Photo Gallery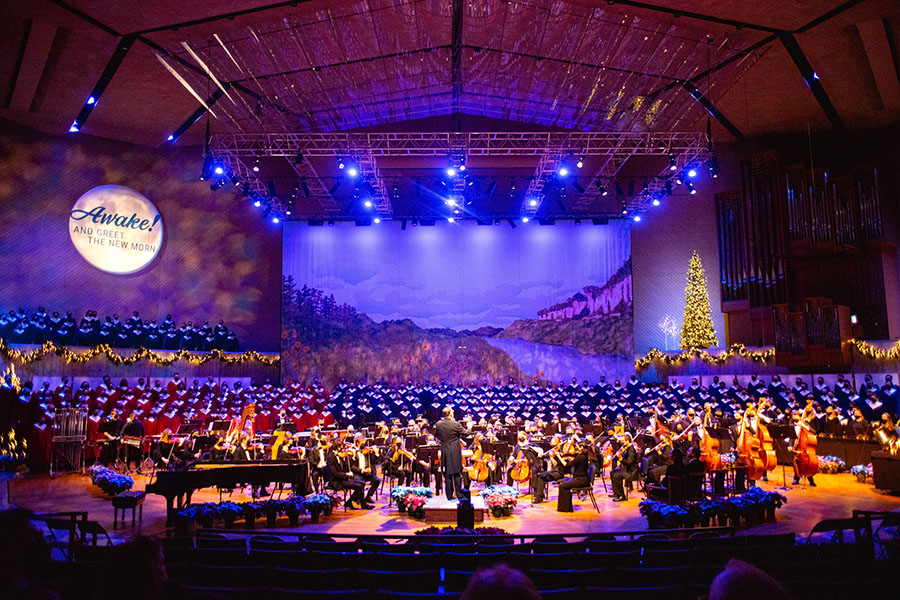 Christmas at Luther 2021: Awake! And Greet the New Morn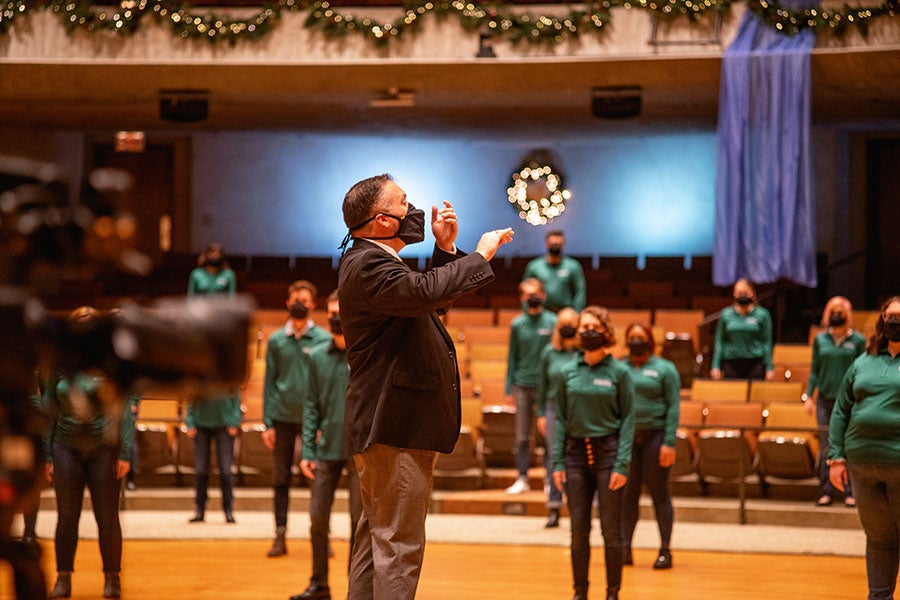 Christmas at Luther 2020: For Everyone Born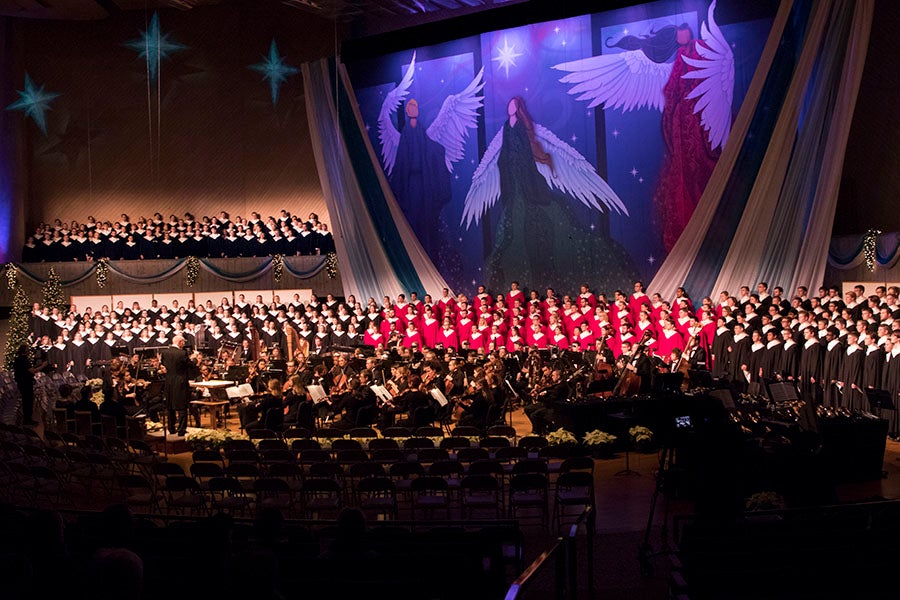 Christmas at Luther 2019: Whom Angels Greet with Anthems Sweet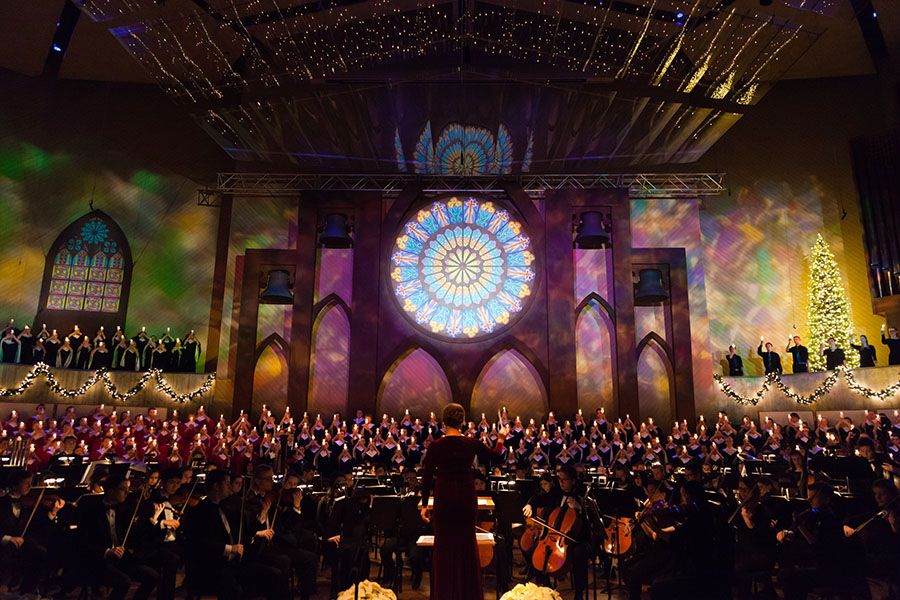 Christmas at Luther 2018: The Tree of Life My Soul Hath Seen