Conferences and Facility Rental
Let us host your event!
Luther College provides an ideal setting for learning, dialogues, goal setting, and reflection. The college's venues can accommodate meeting space for ten people or a lecture hall for 1,400 attendees.
Luther's campus is an attractive and affordable venue for a variety of events, including:
Academic and business conferences
Corporate or nonprofit meetings and retreats
Workshops and training events
Youth and family camps
Family reunions
Wedding receptions
Graduation, birthday, anniversary, and retirement celebrations
We provide all-inclusive packages for summer events, including meeting space, residential housing, dining options, planning services, and beautiful areas for outdoor recreation, including sand volleyball and our challenge course.
Contact us to book your conferences or events at Luther College!
Luther College can accommodate meeting space for ten people or a lecture hall for 1,400 attendees. All buildings listed here are situated on Luther's campus, and are close to lodging and dining venues. Luther's guest wireless internet network is available to guests all across our campus for no charge. Several conference rooms are equipped with video-conferencing equipment and are available to rent for an additional fee.
Some of the buildings are primarily academic facilities, and are more likely to be available for larger groups during the summer months. These buildings are marked with an asterisk.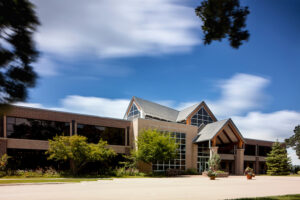 Luther's student union building is the home of administrative offices, the book shop, and many meeting and dining spaces. Peace Dining room seats up to 300 people, and six other meeting rooms are sized to accommodate groups as small as 5 or as large as 75.
The Union also contains these dining options: Cafeteria, Oneota Market, Marty's, Nordic Brew, C-Store.
Shirley Baker Commons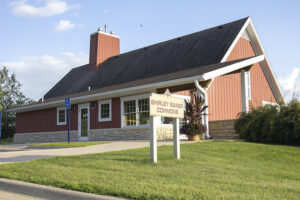 Located steps from the Baker Village townhouses, the Commons is perfect for retreats, training sessions, bridal showers, weddings, or reunions. Restored prairie grasslands and woodland trails complement the Baker Village location.
View interior images in the slideshow below.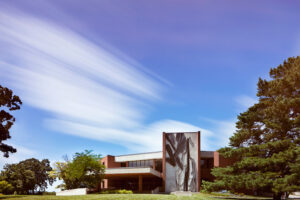 The CFL includes the college's main performance hall, which seats over 1,400 people. It also includes a more intimate 160-seat recital hall, a multi-faith meditation chapel, and the O.W. Qualley Lounge, which can be used for receptions and meetings.
The main lobby of the CFL is a large open area, providing an ideal space for participants to gather before an event and to network and continue conversations afterwards.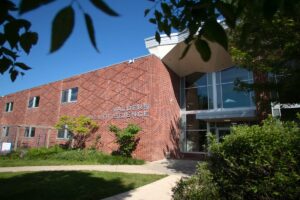 Valders Hall of Science contains the college's largest lecture hall seating almost 300 people. There are two smaller lecture halls in the building, as well as numerous traditional classroom spaces.
The Valders Concourse is a large atrium area situated in the middle of the building, ideal for holding event registrations.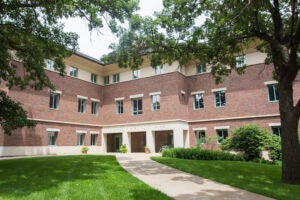 The Franklin W. Olin Building holds another lecture hall space, providing a great option for groups up to 135. Classrooms throughout the building offer a variety of "breakout" spaces, perfect for transitioning between a large session and smaller meetings within a conference.
Olin is conveniently located near a guest parking lot, ensuring that attendees can quickly and easily reach the venue.

Located on upper campus near the Dahl Centennial Union, the Main Building holds administrative offices on the ground floor, and a variety of classrooms and faculty offices on the first and second floors.
Main and Farwell Hall's proximity to the Union provides guests with optimal locations for food and housing.
Loyalty Hall*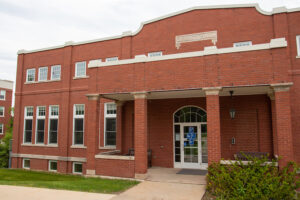 Loyalty Hall is the home of the Alumni Services office here at Luther, as well as a state-of-the-art conference room that seats up to 40. This conference room has full A/V support, multiple input connection options, powered window shades, and more.
Luther offers a number of different housing opportunities during the summer.
Baker Village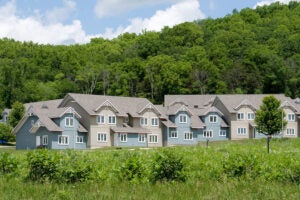 98 single air-conditioned bedrooms.
Two full bathrooms in each townhouse
Complete set of linens, towels, soap, shampoo, conditioner, five wooden hangers, and a clock radio provided.
Complimentary coffee and coffee mugs are available in the kitchen.
Each kitchen includes a stove, refrigerator, and microwave oven.
The Towers: Miller & Dieseth Halls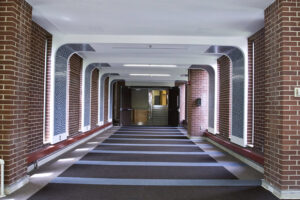 180 double air-conditioned bedrooms in each of the eight-story buildings.
Towers connected via Brunsdale Lounge, which contains a fireplace, social meeting space, and study lounge.
Kitchenette or laundry on every other floor.
Two large bathrooms on each floor.
Farwell Hall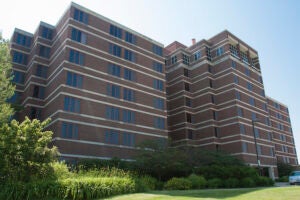 31 single and 111 double air-conditioned bedrooms distributed between seven floors.
Three clusters per floor consisting of seven to nine bedrooms, a bathroom, and a common area.
A laundry room or kitchen on each floor.
Large eighth-floor lounge with fireplace, kitchen, and small conference room.
Ylvisaker Hall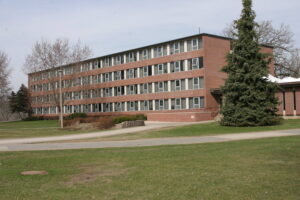 128 double non-air-conditioned bedrooms.
Five study lounges.
Laundry room and kitchen area.
Brandt Hall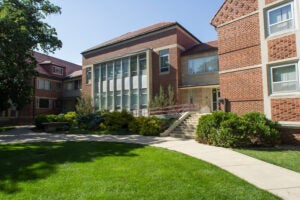 Space for up to 355 people in a variety of single, double, triple, or quad non-air-conditioned bedrooms.
Main study lounge, social lounge, and other additional study lounges throughout the building.
Two laundry rooms and a kitchen area.
Luther Catering is pleased to offer diverse and delicious menus for any occasion. You can cater anything from coffee and cookies to boxed lunches to five-course plated dinner for 300 people. Our goal is to provide you with the finest service and food available for your special event—on campus or off.
Our staff can help transform your thoughts into a unique and memorable dining experience that matches your specific needs and budget. We can also provide vegetarian meals and fare for those with restricted diets or food allergies.
Cafeteria: Open for breakfast, lunch, and dinner year round.
Oneota Market: Enjoy the view while grabbing a mid-morning coffee or lunch.
Marty's: Offers a taco bar, salads, and subs. Open during the school year.
Nordic Brew: Coffee, pastries, and hard serve ice cream. Open during the school year.
Learn more about our dining options
Dining Around Decorah
If you want to venture into Decorah for Sunday brunch or an evening on the town, there are a variety restaurants, cafes, and pubs to meet your needs.