Dorian Keyboard Festival
November 11, 2023
The 65th annual Dorian Keyboard Festival is open to piano and organ students currently in 5th-12th grade. Throughout the weekend, participants will have the chance to study one-on-one with the festival faculty, perform in a public or private setting, and attend recitals, masterclasses, and workshops. Outstanding festival participants will be selected to perform on the festival honor recitals in Luther's beautiful Noble Recital Hall located in the Jenson-Noble Hall of Music. View the full festival schedule to learn more.
If you are interested in attending Luther College in 2024-2025, you may audition for a music scholarship during the festival weekend.
Registration will stay open from Friday, September 8th until Wednesday, October 25th. This year, we will only be accepting credit card payments for festival fees. If you need to pay with check or cash, please contact Ella Sneltjes. Thank you!
Please note that anybody can fill out the registration form (parent, teacher, guardian, student, etc.). We ask for contact information for both teachers and parents in order to update our Dorian contact lists for future emails!
This form is now closed.
Keyboard Festival Resources
Reach out to dorian@luther.edu with any questions about the schedule.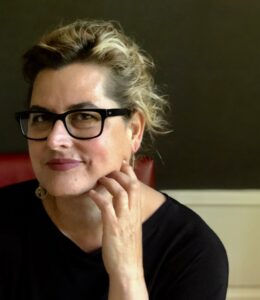 Professor of Piano and Chair of the Department of Music at Stoney Brook University, Christina Dahl
Christina Dahl is a chamber musician, soloist and teacher who has spent twenty-eight years on the piano faculty at Stony Brook University.  She has spent summers at the Aspen Music Festival, been a collaborating artist at the Steans Institute of the Ravinia Festival, was a two-time fellow at the Tanglewood Center and a fellow at the Banff Center.  Christina Dahl was both a faculty member and chair of the piano department at the Eastern Music Festival for nine years, and following her tenure at Eastern,  joined the faculty at the Icicle Creek Music Center and Yellow Barn Festival and School. She has been a visiting faculty member variously at the Cleveland Institute, Peabody Conservatory and Ithaca College, and for three years was on the piano faculty at Lawrence University.
For more information on Christina Dahl, please visit: https://www.stonybrook.edu/commcms/music/people/faculty-and-staff/performance/christina_dahl
Frequently Asked Questions about the Dorian Keyboard Festival
How much does the Keyboard Festival cost to attend? – The only fee during the festival are the actual lessons themselves. Meals and Luther merchandise are not included in the cost and we need to be paid for by the attendee.
20-min closed session ($30.00)

20-min masterclass session ($30.00)

30-min masterclass session ($40.00)

30-min closed session ($40.00)
Where does the Keyboard Festival take place? – All festival events will take place in Luther College's Jenson Noble Hall of Music. The address for Luther College is 700 College Drive, Decorah, IA 52101. A map can also be found on this main webpage.
Who is able to register the keyboard students for the festival? – Private lesson teachers, parents, or the student themselves. Since we accept all registrants for the Keyboard Festival, anybody can register the keyboard students. The registration form asks for both teacher and parent contact information so that we can update our contact lists and send out information to the appropriate parties.
What should I bring to my lesson to play? – Students should prepare one, at most two pieces, to play for their lessons at the festival. The total time of piece(s) should not be more than ten to twelve minutes for one teaching session. However, students have the option to play for different instructors at the festival, and they can choose to feature a different piece(s). The repertoire can be chosen from Baroque, Classical, Romantic, Impressionistic, or Contemporary style periods. Works for one piano four-hands and two pianos can also be featured.
Who brings students to the festival? – The Keyboard Festival is set up slightly different than other Dorian Festivals that we host here at Luther. For the Keyboard festival, students may drive themselves, parents can accompany their students, or their private lesson teacher can attend with their students.
What if I can only make it for half of the day on Saturday? – While we encourage participants to stay for the entire festival, we completely understand that your lives are very busy! On the registration form, you can indicate if there are any times that would NOT work in your students schedule. When we are creating the students lesson and workshop schedule, we will do our best to respect and accommodate those time requests.
What are "Student Performances"? – These performances on the schedule are the lessons that the festival attendees take with our piano faculty. We offer two different types of performance sites: An open session performance and a closed session performance. The closed session is essentially a one-on-one lesson with a member of the piano faculty. An open session is a lesson with our faculty that is open to other festival attendees to attend and watch.
Who plays on the Student Honors Recital? – During the Student Performances throughout the day, our faculty will pick a number of students to perform that evening who have demonstrated excellence on the piece (or pieces) that they have prepared for the festival. We will have two performance sites for the Student Honors Recital.
Organ and Harpsichord Workshops – Based on interest in students' registration forms, we will assign students to attend one or two of the workshops. These workshops are optional for participants, but attendance to at least one is encouraged!