Rochester Semester
Shape your future with Luther College's Rochester Semester, a semester-long study away program. Gain valuable work experience at our hands-on internships at places like the world-famous Mayo Clinic.
Live, work, and study in Rochester, Minn., 65 miles north of Decorah. See how the Rochester Semester helps you prepare for your future career and be active in your local community.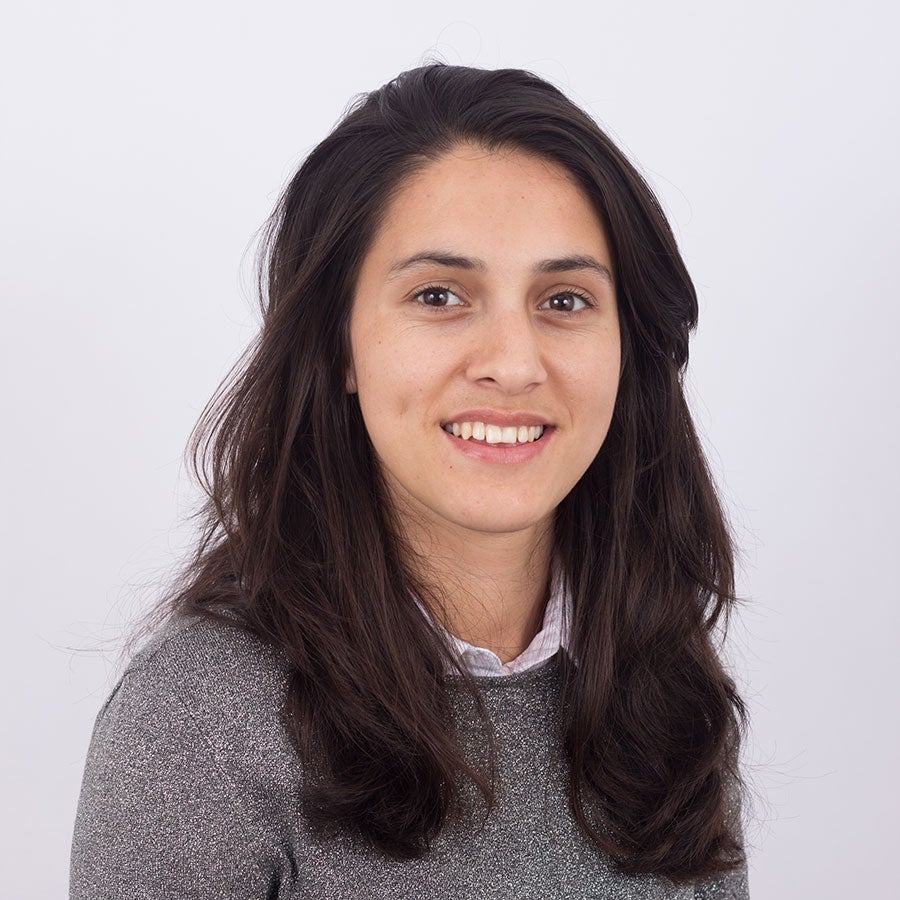 Play Video
It's been a very well-rounded experience for me from learning technical and deep science to developing personal connections with my lab members.
Noor Bibi '21
Neuroscience
What is the Rochester Semester?
The Rochester Semester is a study away program that will help you build career-ready skills and a professional network. You'll live in Rochester, Minn, which is about an hour north of Decorah.
As part of the program, you'll work at a semester-long internship that fits your interests. You'll spend 15-20 hours per week in your chosen career field gaining hands-on training in a real-world environment. You might work at:
A medical research lab at the Mayo Clinic or other medical facility
The human resources department at a local business
The front desk of an arts nonprofit
You'll also take Luther College courses as part of your experience. In one of your classes, you will study the city of Rochester, including its current development and the impact of the city's growth. This course may fulfill your Paideia 450 requirement. Your other Rochester Semester course, GS 382, will help you reflect on the insights you've gained on your internship in the context of your previous coursework and experiences.
Why Study in Rochester, Minn.?
Rochester is a dynamic city in southeastern Minnesota with great natural beauty. The city, which is the third-largest in Minnesota, is also a global medical destination. It is known as the birthplace of the Mayo Clinic, a world-renowned healthcare organization.
The city is currently embarking on an economic development initiative. It has allocated $5 billion in private and public funds to add to the city's infrastructure and amenities. Rochester's downtown transformation includes:
Luther College is uniquely positioned to take advantage of Rochester's growth. Our campus is only one hour south of the city. More than 1,000 Luther alumni live and work in the city, leading to better internship and career opportunities for you. By living in Rochester, you'll experience the opportunities and challenges associated with a city's rapid change.
What are the Benefits of the Rochester Semester?
Internships
The central feature of the Rochester Semester is the immersive internships. You'll spend time every week working alongside professionals to build your skills. From the sciences to business and management to the humanities, you'll find a place that will help you gain relevant experience.
Our extensive alumni network in Rochester means you'll have unique access to interesting and crucial job fields. Your internship can even extend into a full-time position during an adjacent J-Term and/or summer session. You may even return to Rochester after you graduate to pursue your career.
I believe that the essential feature of the Rochester Semester program is the opportunity for interdisciplinary growth. Through our internships, we can learn and create something exciting by thinking across boundaries.

Gabriel Palacios '22

Computer Science
Important Classes
Part of being an engaged community member is learning about the place you live. As part of that ethos, your classes will discuss the city of Rochester as it undergoes transformation. Your Paideia 450 course will focus on the ethical challenges of development in the Rochester community. You'll hear from local government officials, concerned citizens, and other local groups as they work to shape the future of the city.
You'll also take GS 382, a course that will support your internship and guide your career. You'll learn how to reflect and integrate important knowledge and insights from your work. You'll share the obstacles you face with your classmates and evaluate your experience with your peers. This class will help you feel like part of a community and help you to transition your skills to a full-time career.
We learned about Destination Medical Center, a program that was created to inspire the development of the city of Rochester. We had ethical deliberations on how this development would affect the residents of Rochester and the neighboring towns.

Joshua Lutaakome '22

Biology
Community
You'll still be a part of the Luther community even while living in Rochester. You'll live with fellow Luther students at the Residences of Old Town Hall (ROTH) building just a few minutes away from downtown Rochester. You'll live on Luther-specific floors with a common area, meaning you'll have space to socialize with fellow students. You'll be able to share public transportation tips, find new places to eat, and visit local museums together.
You'll also be a part of Rochester's growth. As you shop at stores and eat at restaurants, you'll contribute to the local economy. You might find places to volunteer your time and serve the community. You may even consider living or working there in the future. In this program, you'll have a taste of what it means to be a citizen of Rochester.
In Rochester, I was able to build my network, meet people, and be involved in the community, such as joining events organized by the city of Rochester or volunteering at organizations like the Open Table Food Ministry.

Rabab Mohamed Nafe '22

Data Science
What Internships are Available at the Rochester Semester?
The Rochester Semester program director will help coordinate an internship for you that is connected to your future interests. You will spend about 15-20+ hours per week at your internship. You'll also share your experience and growth throughout the semester with the program director and other students. Your internship may be paid or unpaid, but you will receive academic credit.
Previous internships have included:
Mayo Clinic (Biomedical research, biomedical informatics, finance and information technology)
Gift of Life Transplant House
The Rochester Diversity Council
Destination Medical Center
City of Rochester Sustainability
Other fields with internships include:
Computer/data science
Environmental studies
Business, accounting, human resources, marketing, etc.
Arts, museum studies, and historical societies
Media/communications
Social work
Spiritual/religious services
Government or nonprofit work
Immersive Internships
Spend a semester interning at the Mayo Clinic with the Rochester Semester. You may be able to work in research labs at this world-famous facility. Neuroscience major Sitsandziwe Simelane worked with chemotherapy and fruit flies.
Living in Rochester
Housing
You will live in dorm-like housing at Residences of Old Town Hall (ROTH). It is a housing complex located minutes from downtown Rochester. You will live on Luther-specific floors in a single or double room. Each room includes:
Private bathroom
Microwave
Dorm-size refrigerator
Luther furniture
Free parking
You will also have access to the floor's common area. The common area includes:
A television
Printer
Kitchenette
Lounge furniture
You will also have access to a large, furnished commercial kitchen and dining room on the first floor. Costs will be similar to a Dieseth 'super-single' rate on campus.
Transportation
Your housing location at ROTH will be close to many if not all internship locations. You will be able to walk or bike to locations in downtown Rochester such as the Mayo Clinic and the Destination Medical Center. Rochester also has an extensive public bus system and car-share program, which makes it easy to get around the city.
Additional Information
Program Eligibility
You must have successfully completed a minimum of four semesters of study prior to the start of the program and 60 credits or more with a GPA of 2.5 or above. You should have completed coursework beyond what is introductory within your major and demonstrate a strong interest in an immersive internship experience. You must be in good academic and disciplinary standing.
Costs
You will pay the normal Luther semester tuition and fees, and a semester room fee for accommodations in Rochester. You are responsible for your own meal arrangements and costs, as well as transportation. Luther financial aid, federal and state aid, and outside scholarships may be applied to offset the cost of the program.
Application Details/Deadlines
Space in this program is limited. The program director sets fall and spring semester priority and final application deadlines in order to secure immersion opportunities of the highest quality and closely related to your interests.
Find complete Rochester Semester details
For more information or questions about the program contact: