Contact Information
Office of Alumni Relations
Loyalty Hall
Luther College
700 College Drive
Decorah, Iowa 52101
Send Email
Phone: 563-387-1164
Fax: 563-387-1322
40-Year Reunion
Congratulations, Class of 1983, on 40 years in Luther's alumni community!
We are excited to welcome you back to campus to celebrate your Luther College 40th reunion this fall!
The Class of 1983 Reunion Committee is hard at work to make your reunion events, from Friday evening through Saturday evening, a fun and meaningful time to reconnect with each other and with Luther.
Stay tuned! Registration will open this summer.
Special thanks to the Class of 1983 40-Year Reunion Committee:
John Balk '83 – Class Agent
Barry Hoff '83
Lisa (Schulz-Fincke) Hoff '83
Janean (Gardner) Kleist '83
Mary (Macal) Knutson '83
Dan Landsverk '83
Karen (Kramer) Landsverk '83
Brenda (Severson) Meyer '83
Amy (Berkvam) Pfefferle '83
Virginia (Heitbrink) Porter '83
Michele (Mertens) Stevens '83 – Class Agent
Laurie (Kroll) Van Den Broeke '83
Jane Wiemerslage '83
Carol (Knudsen) Woodruff '83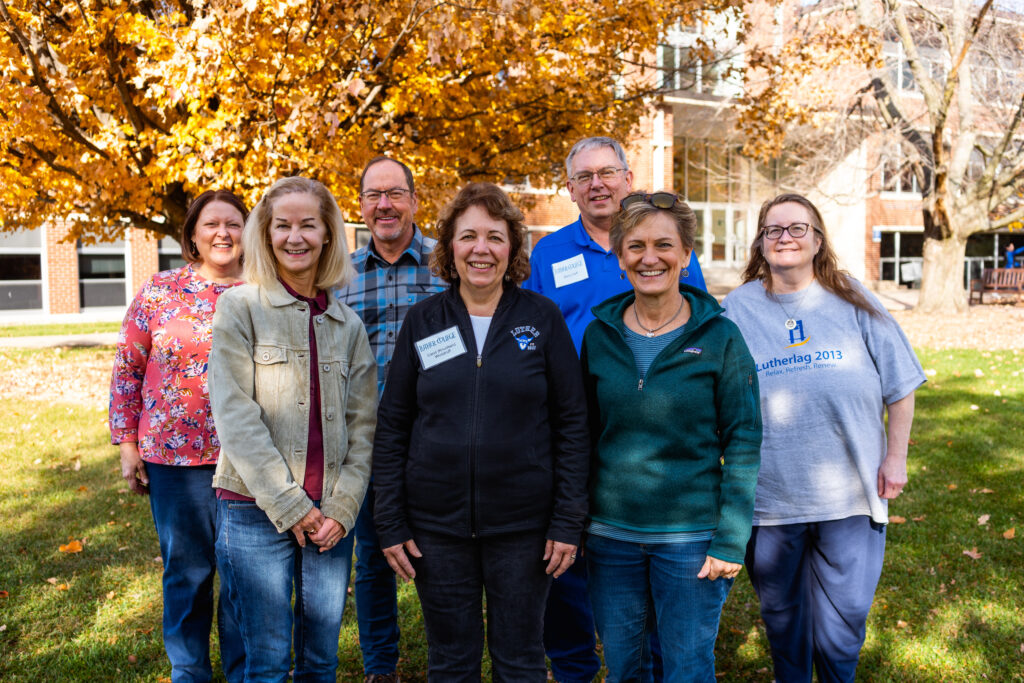 By making a gift in honor of your 40th reunion, you make a difference for today's students seeking the same transformative experience you had.
What counts in my class gift?
New pledges (up to five years)
Pledge payments made on existing pledges
New planned gifts or increases on established planned gifts
How do I make a gift?
Give online
Give by mail: Loyalty Hall, 700 College Drive, Decorah, IA 52101
Give us a call! 563-387-1322 or 800-225-8664
Thank you for your support of Luther College!
Join your Class Facebook Group! While you're there, get in the reunion spirit by sharing photos and memories, and tagging classmates.
Make a gift in honor of your reunion.
Contact Information
Office of Alumni Relations
Loyalty Hall
Luther College
700 College Drive
Decorah, Iowa 52101
Send Email
Phone: 563-387-1164
Fax: 563-387-1322