Program Highlights
French majors and minors can spend a semester or full academic year studying at a foreign university and receive credit at Luther. Opportunities are available in Paris, Nantes, and Dijon, France. Other overseas experiences are available during January Term.
Luther's alumni network helps you find career opportunities in your major. As a Luther French major, you can pursue internships all over the world—like healthcare internships in Lome, Togo; education internships in Nantes, France; or museum studies internships in Quimper, France.
Luther students partner with Luther faculty to complete research projects. Students and faculty present their work at professional conferences and in academic journals.
What You'll Learn
As a French major at Luther, you'll master the French language and attain intercultural knowledge.
French Major
French majors must complete 32 credit hours. Required courses include one speaking class, one writing class, one cultural production class, one intercultural understanding class, one literature course, and a senior project.
You must complete at least one semester of study abroad in a country where French is the official language. The French department must approve your program selection. Possible locations include Paris, Nantes, and Dijon.
Majors must pass an oral proficiency exam.
French Minor
French minors complete at least 18 credits. Those credits include a cultural production course and an oral proficiency examination. You'll also need to complete at least one January Term studying abroad. A semester in a foreign country is strongly recommended.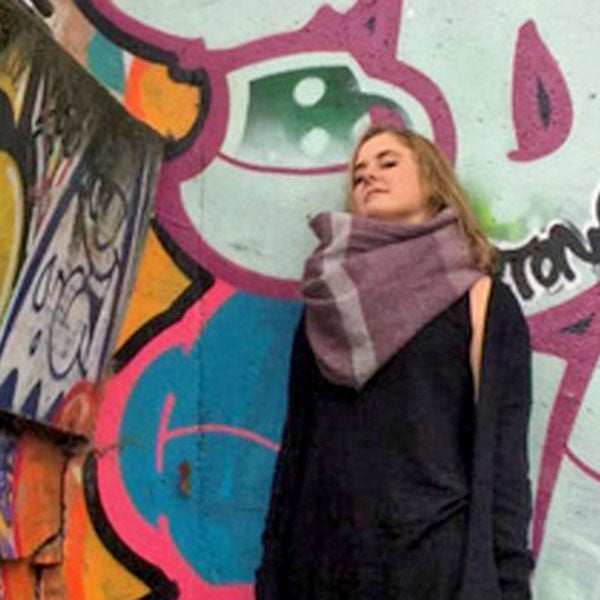 If you want to open yourself up to a future full of possibilities and learn a lot while doing it, I suggest becoming a French major.
Sidney Larsen '17
FRENCH MAJOR
Learn more about Sidney Larsen
Careers and Outcomes
Luther French graduates find their next step within a year of graduation. Roughly 95 percent of graduates find employment, continue their education, or volunteer within a year.
Career Fields
Law
Library science
Social work
Counseling
Ministry
Foreign service
Government
Unique Curriculum
French courses at Luther use Reacting to the Past (RTTP) methods. This involves role-playing situations that are set in the past in the Francophone world. Students speak French throughout these classes.
This learning style provides students a creative way to improve their French skills. It also encourages community-building and fosters confidence.
Language Learning Center
The Language Learning Center (LLC) provides you with the language assistance you need to excel and succeed in your program. The LLC offers drop-in assistance including tutoring, conversation, help with homework and presentations, and test preparation. Access extensive foreign-language film collections and print resources, gather groups to work on projects, or hold study sessions. The LLC can help you improve your language abilities in many ways!