The goal of Luther's Cafeteria to Community Program is to ensure that good food makes it onto the plates of those who need it.
Through this program, student coordinators work in close collaboration with dining services staff to package food into quart sized containers that will be labeled and delivered among the Decorah Community Food Pantry, Northeast Iowa Community Action, Open Hands Food Pantry-West Union, and Cresco Midwest MBTC twice weekly. Donations include soup, main entrees, homemade pasta sauce, vegetables, salads and more.
Since the project began in November 2013, nearly 80,000 pounds of food have been packaged and donated to the food pantry.
In order for this program to run smoothly, we need the help of many volunteers—students, faculty, staff, Decorah community members, etc.
Academic year: two volunteers needed on Sunday and Wednesday nights from 6–7 p.m.
Summer: TBD
You are encouraged to sign up for multiple shifts if your schedule allows, but we ask that you complete separate forms for each shift you hope to work.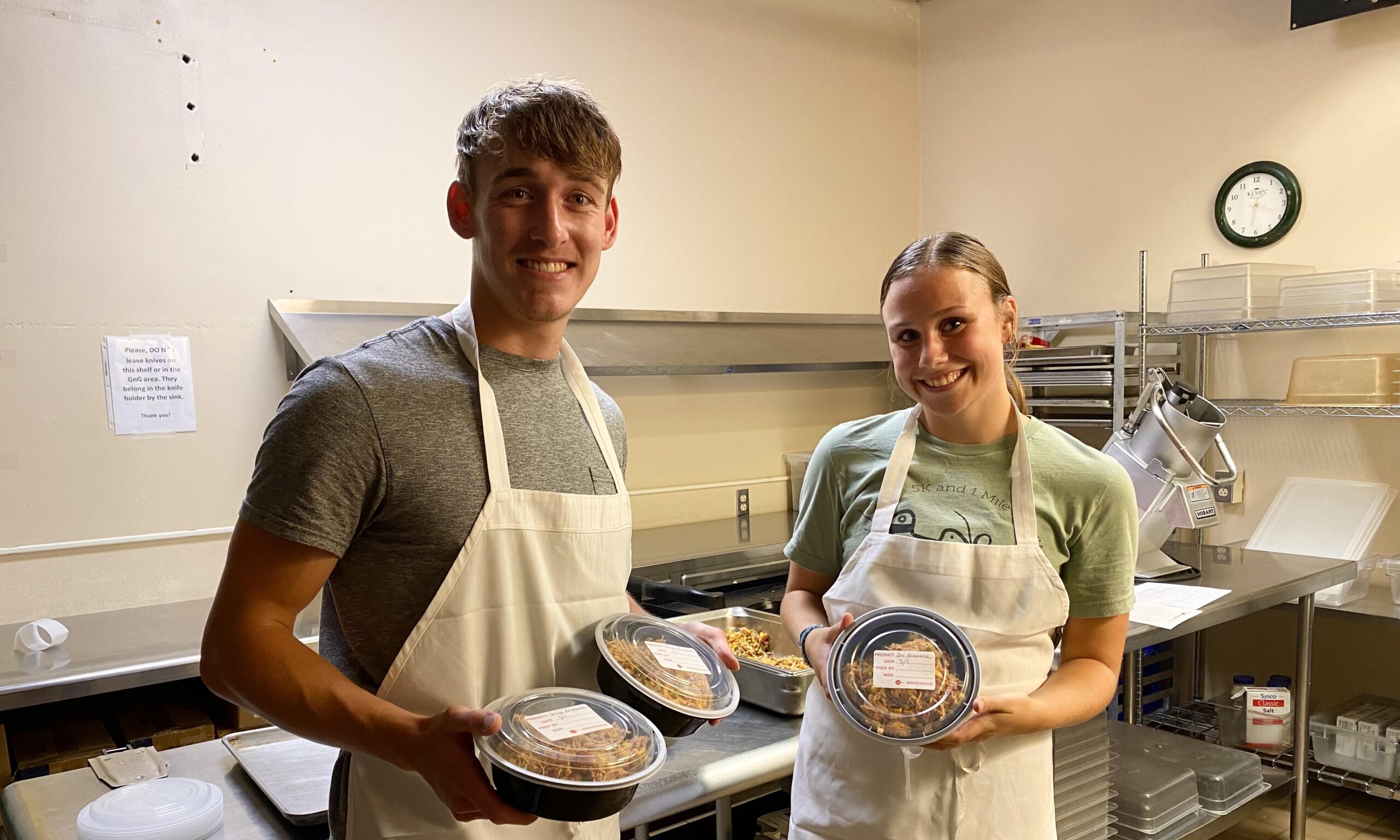 Since the program's inception in 2014, more than 80,000 pounds of food has been donated to local organizations to address hunger.