Kathy Reed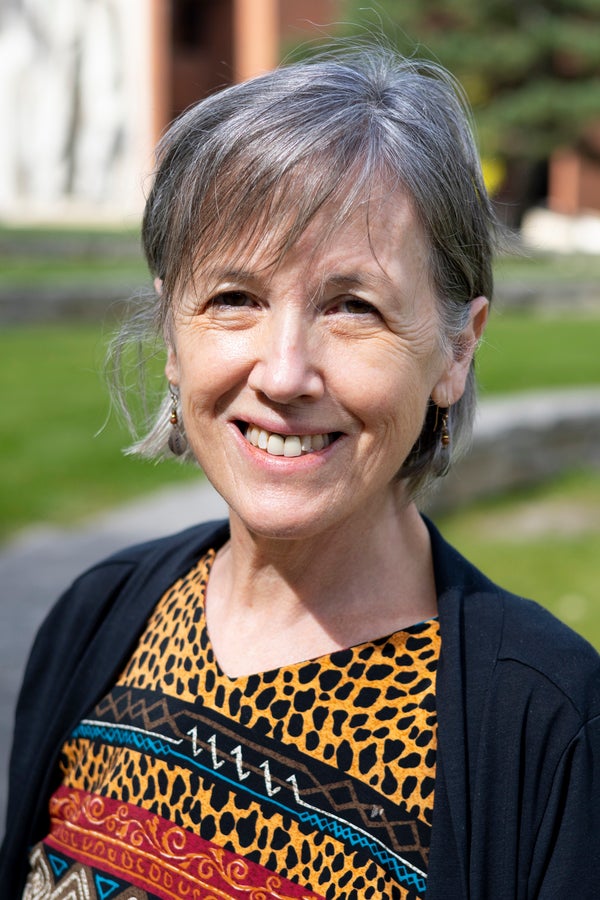 Instructor in Music
Paideia Program Director
Harpsichord
Biography
Education: A.B.D., Musicology, University of Michigan; B.M., Lawrence University
Kathryn Reed teaches harpsichord and ear training, as well as serving as director of the Luther College Paideia Program. She served as the director of the Luther Nottingham Program for the 2009-10, and 2017-18 academic years. She moved to Decorah in 1995 from Ann Arbor, Michigan, where she studied and taught musicology and early keyboard instruments. She has also taught Music Appreciation, Music of J. S. Bach, and multiple study abroad courses in the U.K. and Europe. She maintains a small studio of private piano students ranging in age from 8 to adult, and co-directs Burning Bright, an annual community benefit concert.
Reed has performed as a harpsichord soloist and continuo player throughout the Midwest and in New York's Carnegie Hall.
PAID 111-112 Enduring Questions
A two-semester common course for all first-year students that addresses questions central to the human condition. It develops students' ability to read, write, analyze, discuss, and research by engaging with works from across the disciplines, drawn from different time periods and parts of the globe. As a signature course and a foundation for liberal learning, "Enduring Questions" is taught by faculty from all divisions of the college. Students may not withdraw from PAID 111 or 112. If they fail the course, they must retake it in the next semester that it is offered.
MUS 130, 230, 330, 430 Applied Music- Harpsichord
For music majors in varied years of study. Non-majors and music majors in their secondary areas may register for these courses with consent of instructor. Studio seminars may be required. Additional fees will be assessed for these courses.
MUS 231L Ear Training III
A study including sight singing, rhythmic performance, keyboard and improvisation exercises, dictation (melodic, harmonic, rhythmic), and related skills, all designed to develop the student's musical ear to the highest degree possible.
MUS 332L Ear Training IV
A continuation of 231L. Normally taken concurrently with 332.
MUS 249 Listening Live from London and Glasgow (England/Scotland)
This is a course about broadening the contexts that inform our musical listening experiences. It is intended for students from all majors – the wider variety, the better. Taking full advantage of the range of musical performances available and the rich musical history and cultures of London, we will spend the first 14 days attending concerts in the evenings and spend the afternoons visiting sites that help provide the context for the music we hear. Daily morning class time will be devoted to discussions not only of music, but of art, literature, and historical and current events as they relate to the cultural climate of the musical works. Every few days the group will gather for an informal discussion over afternoon tea. For the remaining seven days of the course, we will travel north to Scotland, focusing on less formal musical venues ranging from Cathedrals to pubs and folk clubs in Cambridge, Nottingham, and York – as a contrast to the concert experiences in London and as a way of exploring different audiences, functions, and styles of British music making. The course will culminate in attending events at Celtic Connections, a highly-renowned folk festival in Glasgow. Through reading, writing, and discussion, we will explore the ways in which our knowledge and differing perspectives affect the experience of listening to musical performances. and how our own individual musical identities interact with the many musical cultures we encounter through concert music, musical theater, folk traditions, church music, and other modes of live music making.
A.B.D., Musicology, University of Michigan
B.M., Lawrence University