Program Highlights
Internships are a great way to connect the study of politics in the classroom to the practice of politics in the public square. They are also a great way to explore possible careers and grow individually. You can intern in the US or abroad.
The Lutheran College Washington Semester is a small, personalized internship program through which students live, study, and intern in the Rosslyn neighborhood of Arlington, Va. It will help you grow emotionally and intellectually in ways you never imagined.
Gain knowledge about the criminal and civil legal systems. Enhance your leadership and critical thinking skills through Mock Trial. Luther students have participated in American Mock Trial Association competitions since 1985.
What You'll Learn
As a political science major, you'll take American Politics and Global Politics. These courses serve as the necessary foundation for understanding politics.
You'll also take two upper-level courses where you'll pursue a topic in depth and rely on the empirical and analytical tools political scientists use. In addition, you'll gain experience working in a small group to study a contemporary topic.
With a political science major, you're not required to satisfy specific content areas. Instead, you're encouraged to work with an advisor to design and carry out a cohesive major.
You'll also learn to apply your knowledge in the following settings: the senior project and junior/senior seminar, off-campus study (Washington Semester, January Term, and other study-away programs ), internships and off-campus volunteering, and interaction with practitioners visiting campus.
Upon completion of the major, you'll have the ability to:
Perform political analysis
Collect and evaluate political information
Make empirically based judgments about politics and government
Articulate and defend political beliefs
Students interested in teaching in secondary education or a second teaching area should see the education department for specific requirements.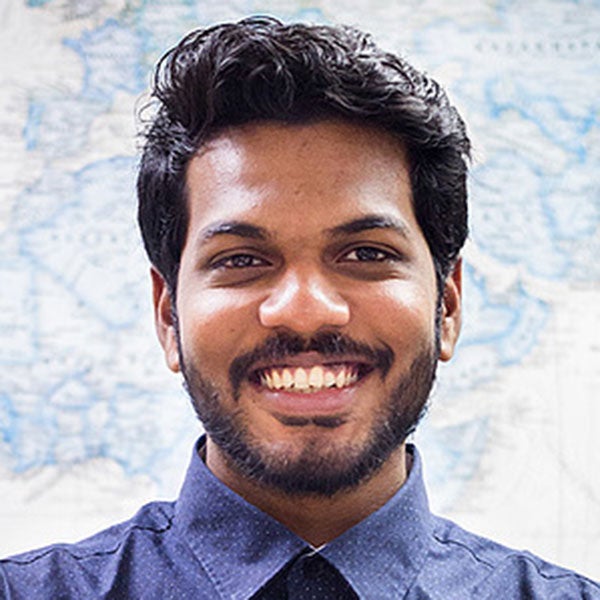 It's so important at a college like this and in a community like this to give back to it.
Ismail Hamid '19
POLITICAL SCIENCE MAJOR
Learn more about Ismail Hamid
Careers and Outcomes
On average, 20 percent of Luther's political science majors will start work on advanced degrees after graduation. Other political science graduates will pursue a variety of job opportunities.
Career Fields
Law
Politics
Public service
Public relations
Teaching
Journalism
Commerce
Employers
Minnesota Court of Appeals
Greenspring Media Group
US Senate
Federal Civil Rights Litigation Division of Chicago
Federal Aviation Administration
Mercy Medical Foundation
Minnesota Public Radio
Public Leadership Education Network
The Public Leadership Education Network (PLEN) is a nonpartisan organization based in Washington, DC, that focuses on preparing college women for leadership roles in public policy. PLEN offers short (3–5 day) seminars on a range of policy areas.
"PLEN creates a platform for incredible women in leadership positions to mentor and empower future female leaders. The seminar I attended taught me essential practical skills and allowed me to build invaluable relationships with experienced professionals. My time with PLEN complimented my Luther experience, and particularly my semester in Washington, perfectly." —Mareda Smith '19
At all PLEN seminars, students gain networking opportunities, leadership skills, and public policy knowledge. PLEN's rich and diverse network of Luther alumnae, speakers, and other volunteers provides Luther students with lifelong career resources and support.