Program Highlights
Lectures, Art, and Performances
The Africana studies program sponsors events such as lectures for Martin Luther King Jr. Day and Black History Month, art displays related to Africana culture, and gospel choir performances.
Off-Campus Studies
Expand your horizons, especially during January Term. Each January, students study in countries like Ghana, Kenya, Tanzania, and South Africa. See what's on the J-Term schedule for this year!
Our Africana studies professors have diverse lived and educational experiences. They'll help you find your passion within the program and develop the skills you need to thrive after you leave Luther.
What You'll Learn
Africana studies graduates enter the workforce with a global perspective. Students develop strong critical thinking and effective writing skills. The program is multidisciplinary. Its main components are the social sciences and humanities.
Africana Studies Minor
Coursework in Africana studies encompasses history, geography, social structures, literature, and expressive art. You'll learn about African American history in a way that centers African Americans' words, actions, and creative expressions. You'll also choose from courses that study literature, music, film, art, race and racialization, the African diaspora, and history from pre-1800 through the present.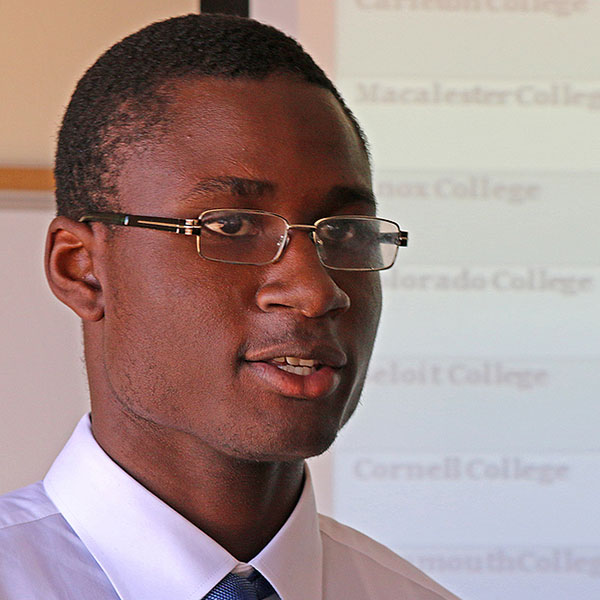 The transformative experiences I had in my Africana studies courses at Luther College really helped me to grow intellectually as a social justice advocate.
Charles Martin-Stanley '14
SOCIOLOGY MAJOR, AFRICANA STUDIES MINOR
Careers and Outcomes
Within a year of graduating, 90 percent of Luther Africana studies minors are employed, volunteering, or seeking a higher education degree. Graduates take numerous career paths. Many pursue careers in social services, human services, and community development. Other graduates have gone to Africa, where they've taught English, worked for NGOs and the Peace Corps, and provided medical services. Students interested in pursuing graduate programs have continued their education in a wide variety of fields.
Career Fields
Law
Political science
Women and gender studies
American studies
Religion
Business
Medicine
An Ideal Place to Teach
"With its emphasis on embracing diversity, challenging one another to learn in community, and striving to serve with distinction for the common good, Luther has proved to be an ideal place for me to teach." —Richard Mtisi, associate professor of Africana studies and history