Luther College students awarded Karen Julesberg Scholarships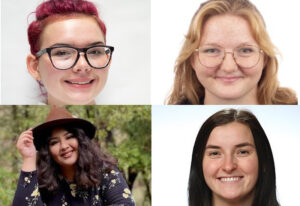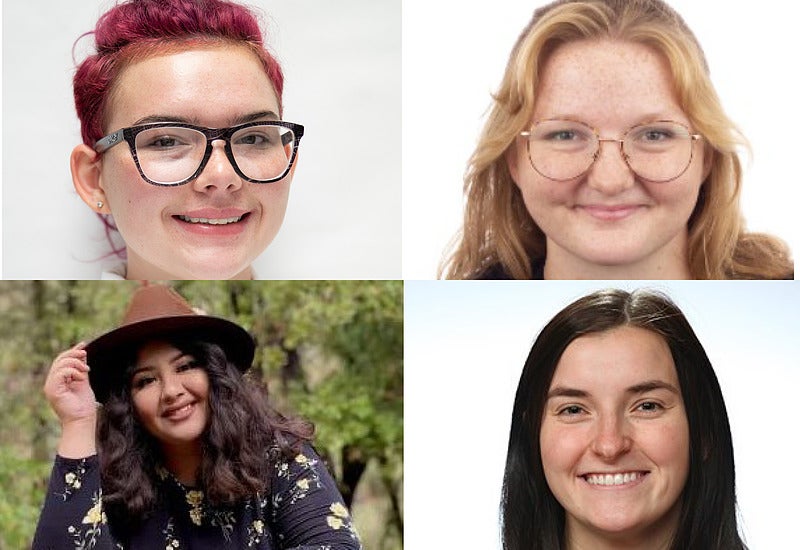 Four Luther College students have each received a $1,000 Karen Julesberg Scholarship for the 2022-23 academic year. The recipients are Jocelyn Demiglio, Kalista Farmer, Ana Garcia de Leon and Shelby Pisney.
The Karen Julesberg Scholarship benefits first-generation and income-eligible Luther College students involved in the TRIO Achievement Program. TRIO provides customized support and comprehensive programming that fosters students' academic success, personal development and community engagement. The federally-funded program has been sponsored by Luther for nearly 50 years and serves approximately 165 students annually.
Karen Julesberg '60 of Madison, Wisconsin, has sponsored the scholarship since 2012. "When I was considering the many worthwhile opportunities that support Luther students and programs, it took me some time to select one that not only fit my interests but also touched my heart," said Julesberg. "Once I learned about TRIO with its variety of activities designed to support income-eligible and first-generation students, my choice was easy."
Jocelyn Demiglio '24, a sophomore from Zion, Illinois, is double-majoring in global health and chemistry. She serves as president of the Luther College Performing Arts Center Committee, participates in Chemistry Club and is a member of the national service fraternity, Alpha Phi Omega. Demiglio also plays flute and piccolo with the Luther Symphonic Band and performs with the Luther Ringers. She works on campus in the Chemistry Department and off campus at Nisse Preschool in Decorah. Demiglio is participating in an internship this summer in Uganda and she plans to attend grad school for chemistry or public health after graduating.
Kalista Farmer '23, a junior from Surry, Maine, is an English major with a secondary education minor. She is on the leadership team for the Luther Student Education Association and is a resident assistant. Farmer also sings with Collegiate Choir and has performed with the Luther College Theatre in various roles. She works as a library aide at the Decorah Public Library and at Nisse Preschool in Decorah. After graduating from Luther, Farmer plans to pursue a teaching career, hopefully in middle school English and possibly internationally.
Ana Garcia de Leon '23, a junior from Santa Maria, California, majors in psychology with minors in management and music. She is a member of the Luther College Psychology Club and plays French horn with the Symphonic Band. In addition to her role as an outreach assistant with the Luther College Counseling Service, Garcia de Leon is certified in mental health first aid and as a sexual assault/crisis intervention counselor for Riverview Center in Decorah. After graduating, she intends to pursue a master's degree in counseling.
Shelby Pisney '24, a sophomore from Lime Springs, Iowa, is working towards an elementary education degree with endorsements in reading and special education. Pisney plays guard for Luther College Women's Basketball and is a member of Alpha Lambda Delta. She recently received the American Rivers Conference All-Academic Team award for winter sports. Shelby works as a teacher's aide at Carrie Lee Elementary in Decorah. After graduating, she intends to pursue a master's degree at the University of Iowa.
For questions about the TRIO Achievement Program or to learn more visit luther.edu/trio or email trio@luther.edu.
About Luther College
Luther College is home to about 1,800 undergraduates who explore big questions and take action to benefit people, communities and society. Our academic programs, experiential approach to learning, and welcoming community inspire students to learn actively, live purposefully, and lead courageously for a lifetime of impact. Learn more at luther.edu.