Luther College hosts music tour homecoming concerts in Decorah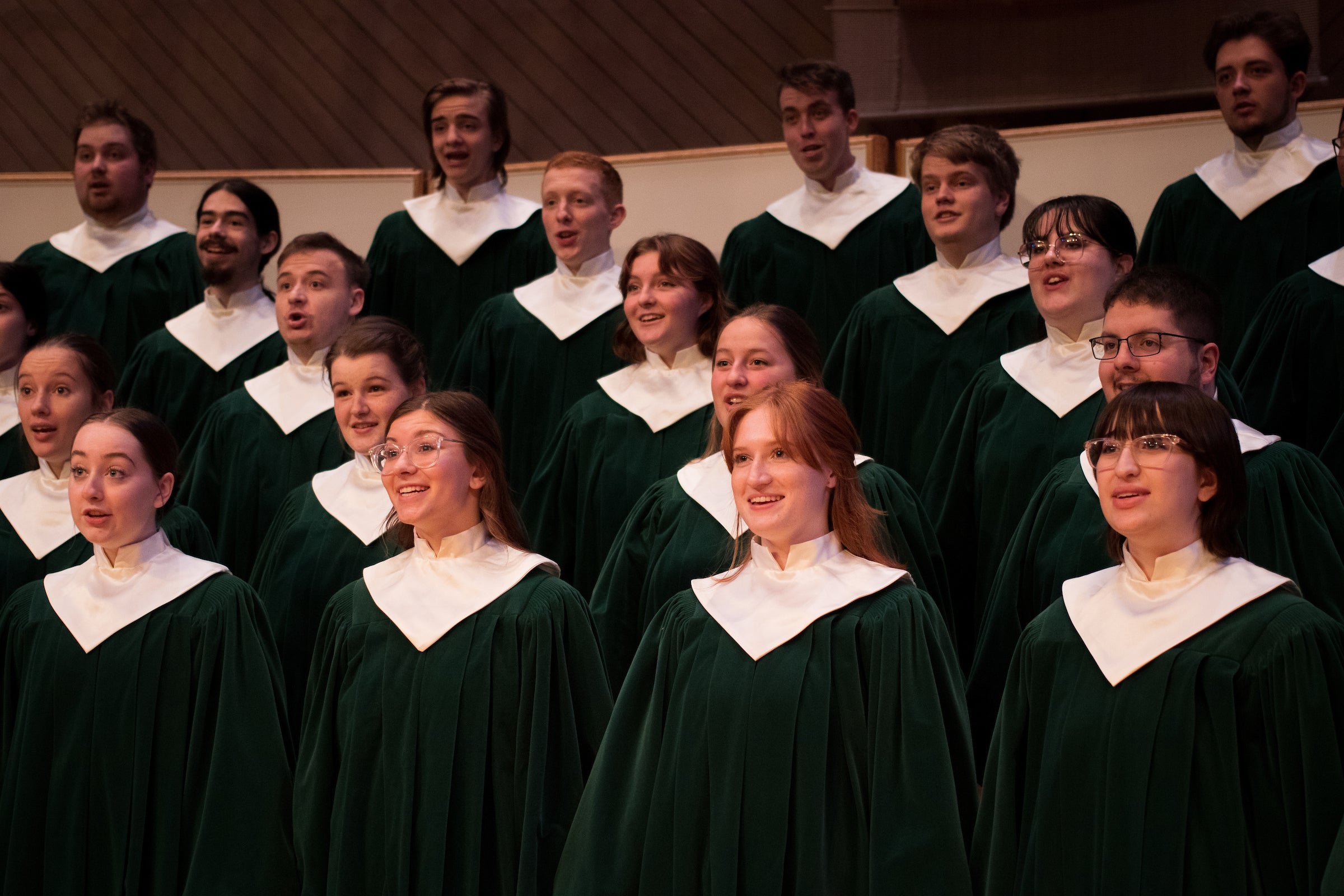 April is full of musical performances at Luther College.
From Minnesota to Wisconsin and back in Iowa, once again Luther College music groups performed for hundreds on the road. The public is invited to welcome them home by attending the following tour homecoming concerts with no charge for admission. The following events will take place in the Main Hall of the Center for Faith and Life:
Cathedral Choir Tour Homecoming Concert
April 16 @ 4 p.m.
Collegiate Chorale Tour Homecoming Concert
April 18 @ 7:30 p.m.
Jazz Orchestra Tour Homecoming Concert
 April 25 @ 7:30 p.m.
Livestreams are available on the Luther College Music Department Youtube channel and on each event listing at luther.edu/events. To view all upcoming music showcases visit luther.edu/events/category/music.


About Luther College Music

Luther is home to one of the largest undergraduate music programs in the nation, with five choirs, three orchestras, two bands and two jazz bands. One-third of all Luther students participate in music, including large ensembles, faculty-coached chamber groups, private lessons and master classes. Nearly 175 music majors study music theory, ear training, history, education, composition, jazz, church music and performance. Learn more at luther.edu/music.