The Luther College Trumpet Studio is one of the most vibrant and active centers for trumpet study in the country. Applied study in all areas and styles of music is available including classical, jazz & commercial, orchestral, chamber music, and early music. The studio also offers opportunities to perform in a variety of trumpet ensembles ranging from quartets to a 30+ piece trumpet choir. The studio tours, performs, and competes at local and national events such as the International Trumpet Guild Conference, the National Trumpet Competition, and the Iowa Bandmaster's Association Convention. They have been featured in concert performances at many midwest high schools, colleges, churches, and community centers. Dr. John T. Cord, Associate Professor of Music and trumpet studio director would love to speak to you about auditioning for a music scholarship so you can join the Luther College Trumpet Studio, no matter what your anticipated academic major may be.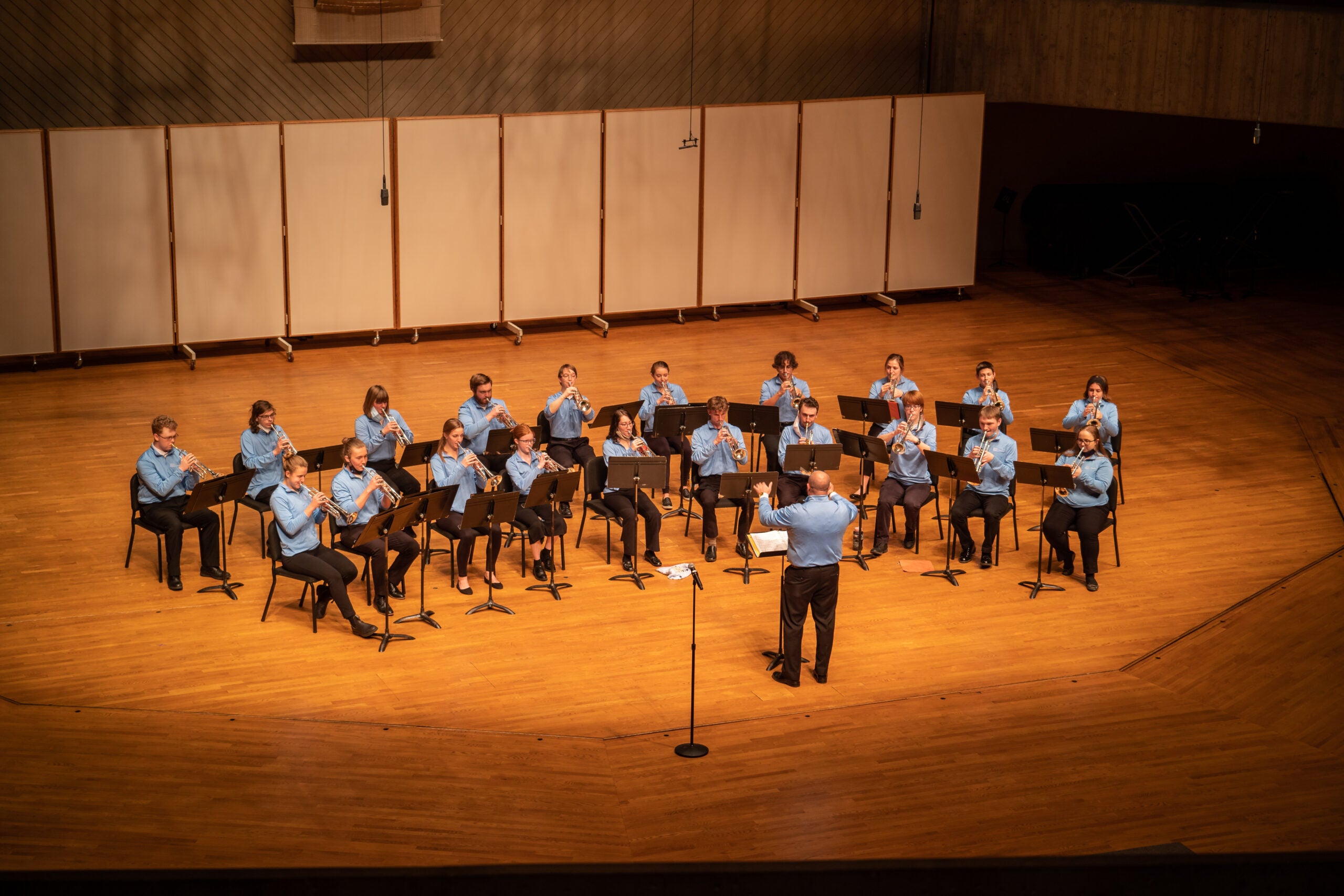 The Luther Trumpet Ensemble is our large trumpet choir. This ensemble performs a concert every semester and is also featured on our performance tours throughout the Midwest.
The Luther Trumpet Ensemble has performed concerts throughout the states of Iowa, Minnesota, and Wisconsin. This performance was part of our Fall 2022 Performance Tour of the Des Moines area.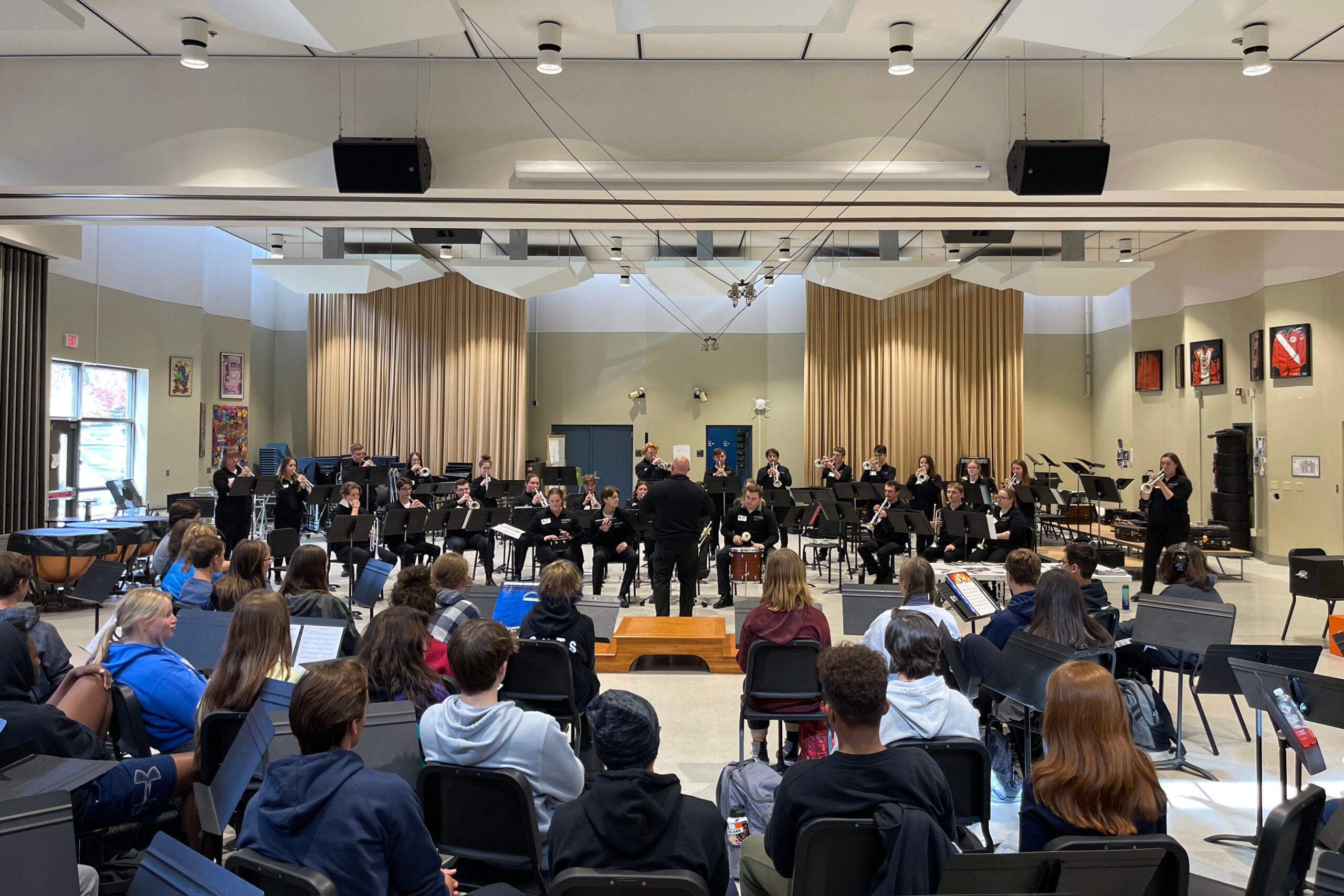 Performing at West Des Moines Valley High School, Luther students had the opportunity to interact with many of the area middle and high school students and educators.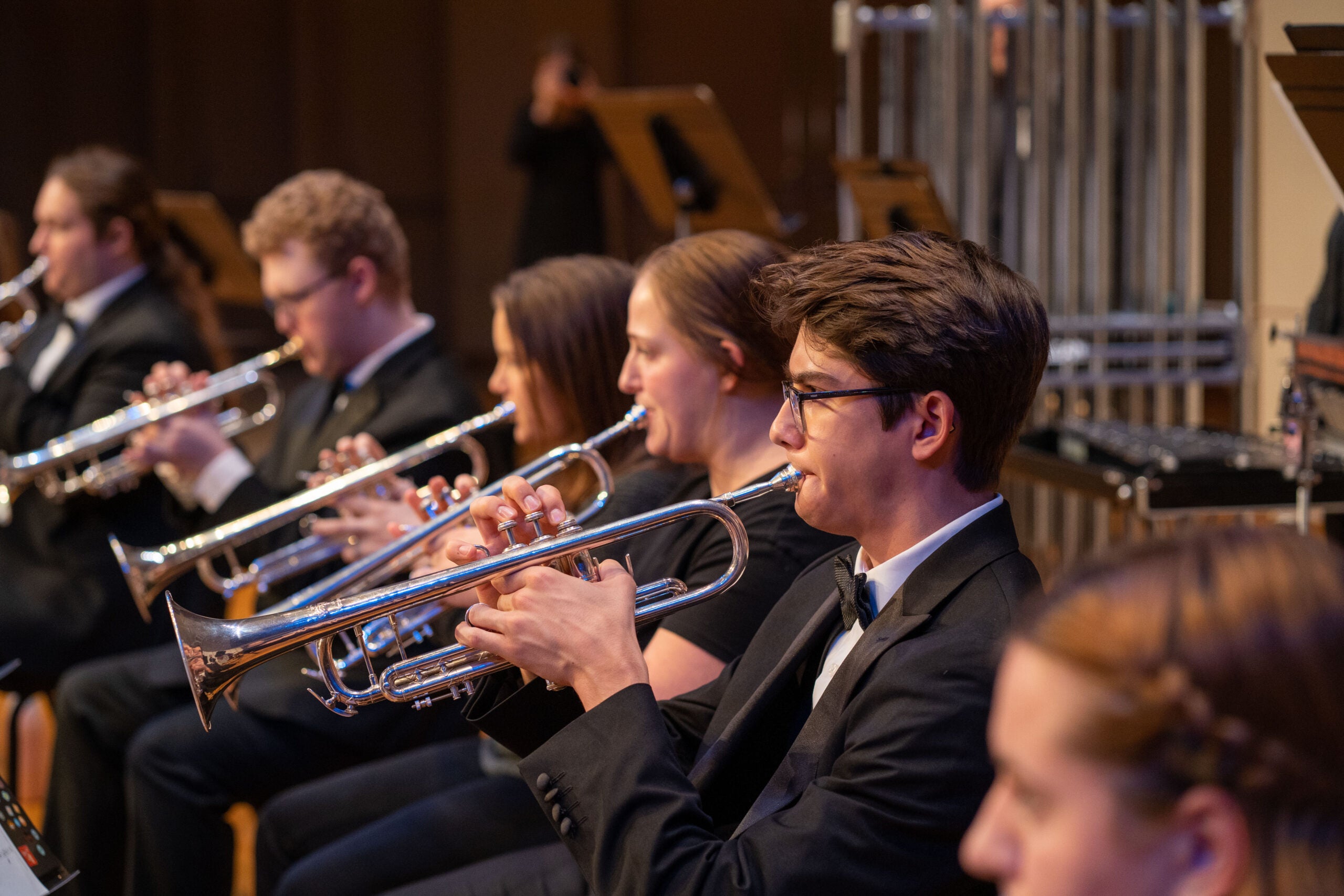 Luther College offers ensemble experience in wind band, jazz ensemble, orchestral and chamber music. Featured here are members of our Concert Band trumpet section.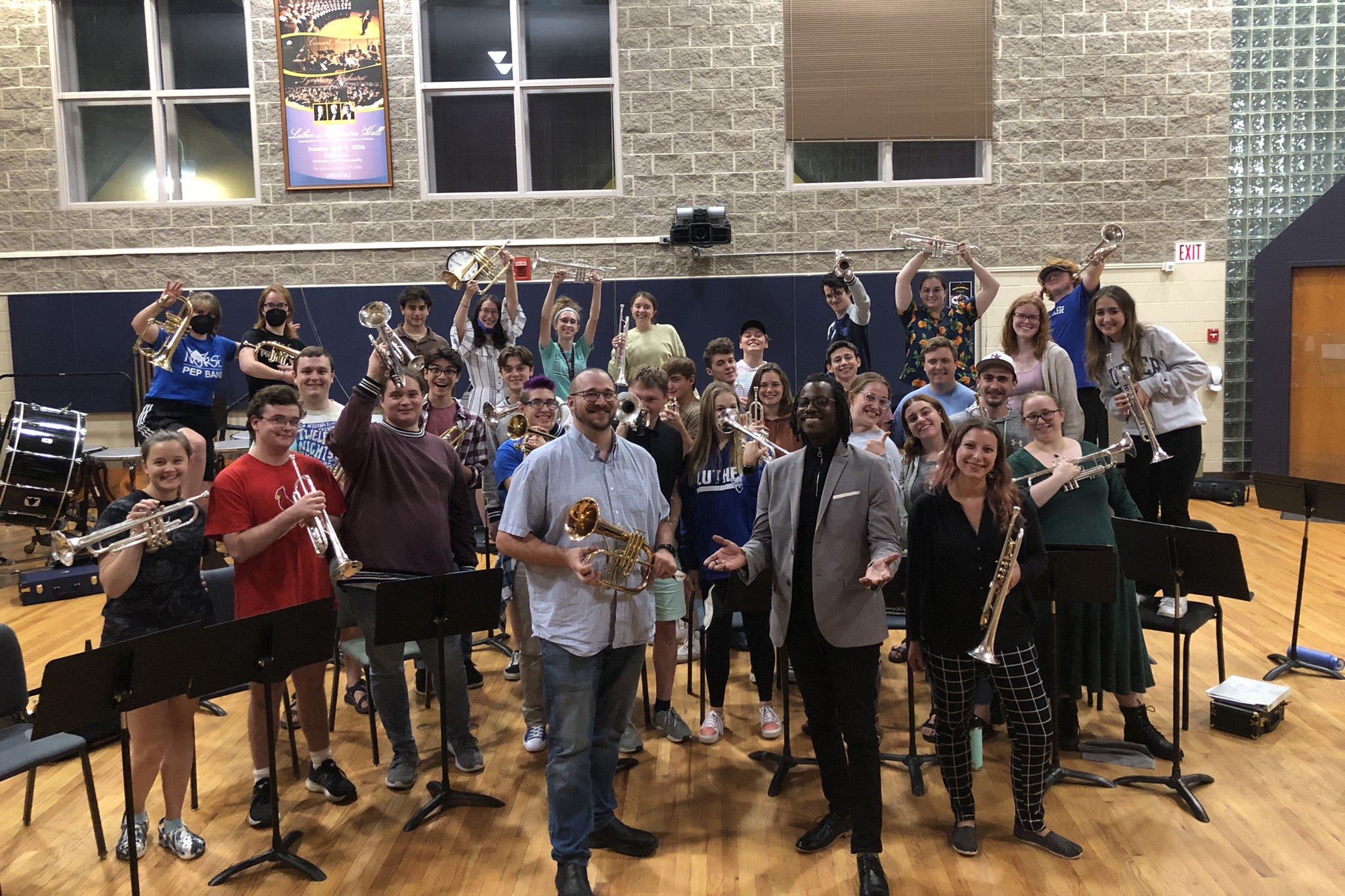 The trumpet studio enjoys a Studio Class every Wednesday evening. This class often includes guest professional trumpeters and teachers from all over the world. During this class we welcomed the trumpeters from Rodney Marsalis' Philadelphia Big Brass.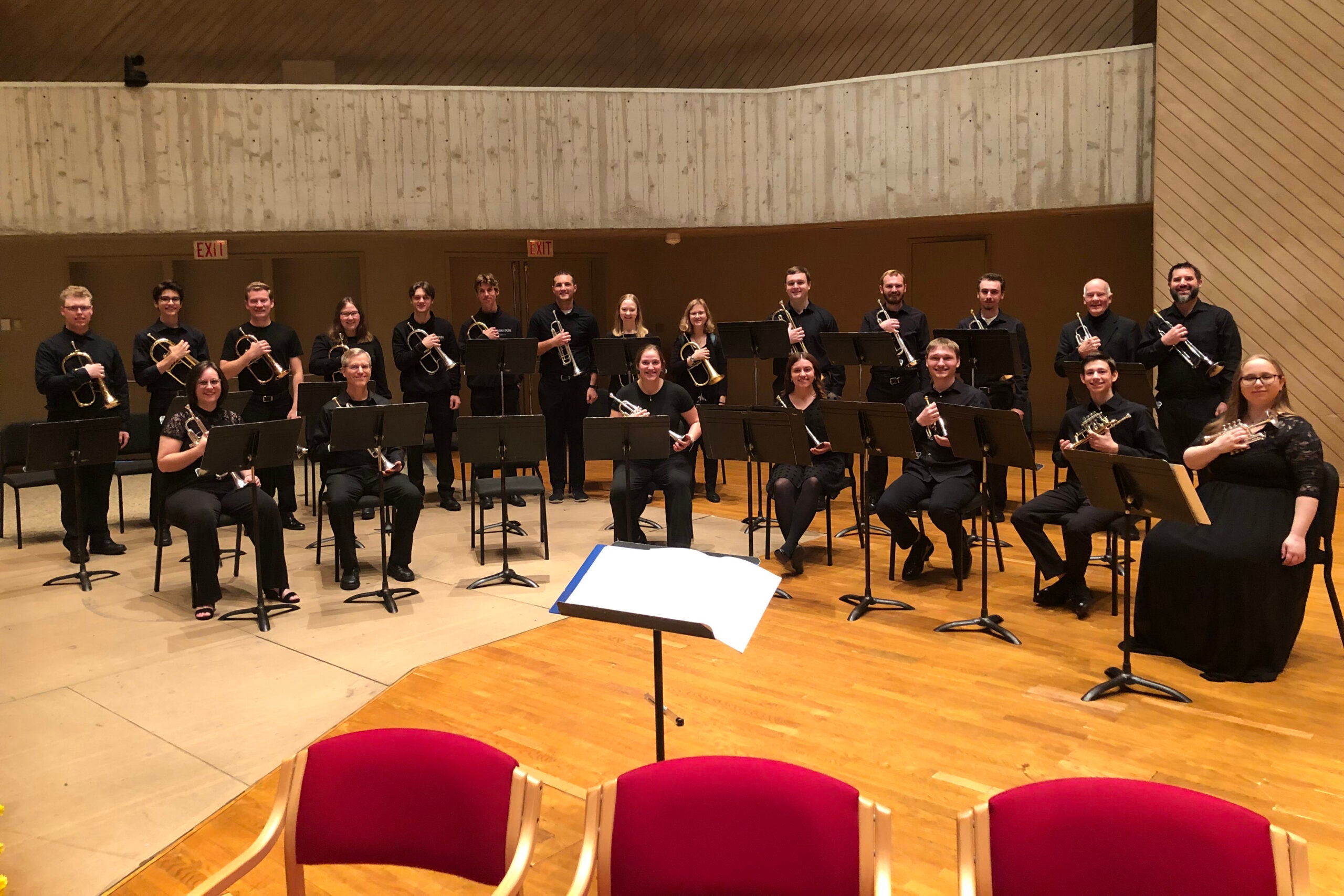 The Luther Trumpets are often featured during campus events throughout the year. This photo features the Luther Trumpet Ensemble performing for Homecoming 2022, which included several studio alumni that came back to join us.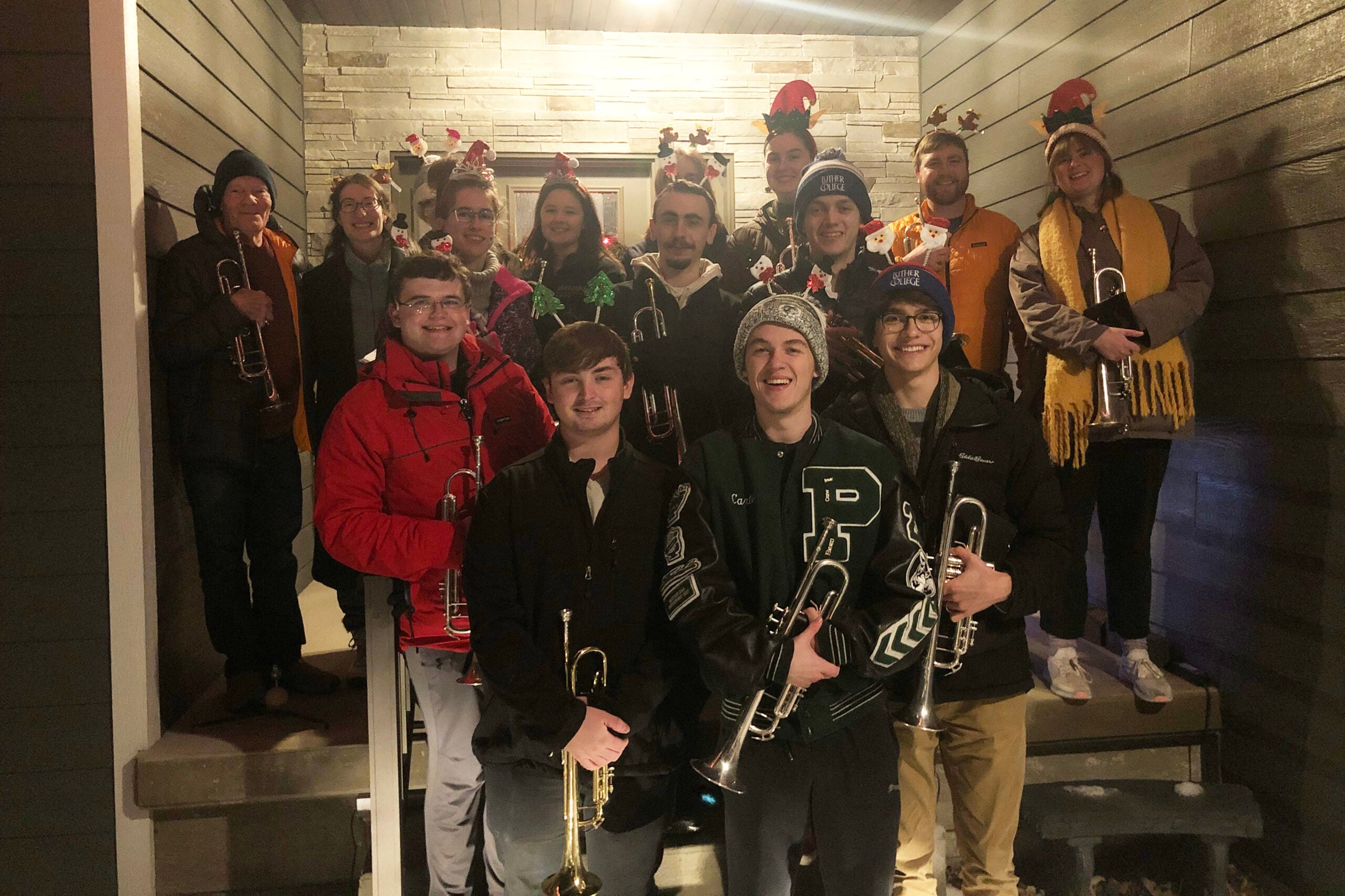 The Luther trumpeters are a "merry" bunch, seen here Christmas caroling at the home of Dr. Ronald Fox, Trumpet Studio Professor Emeritus, and dear friend of ours.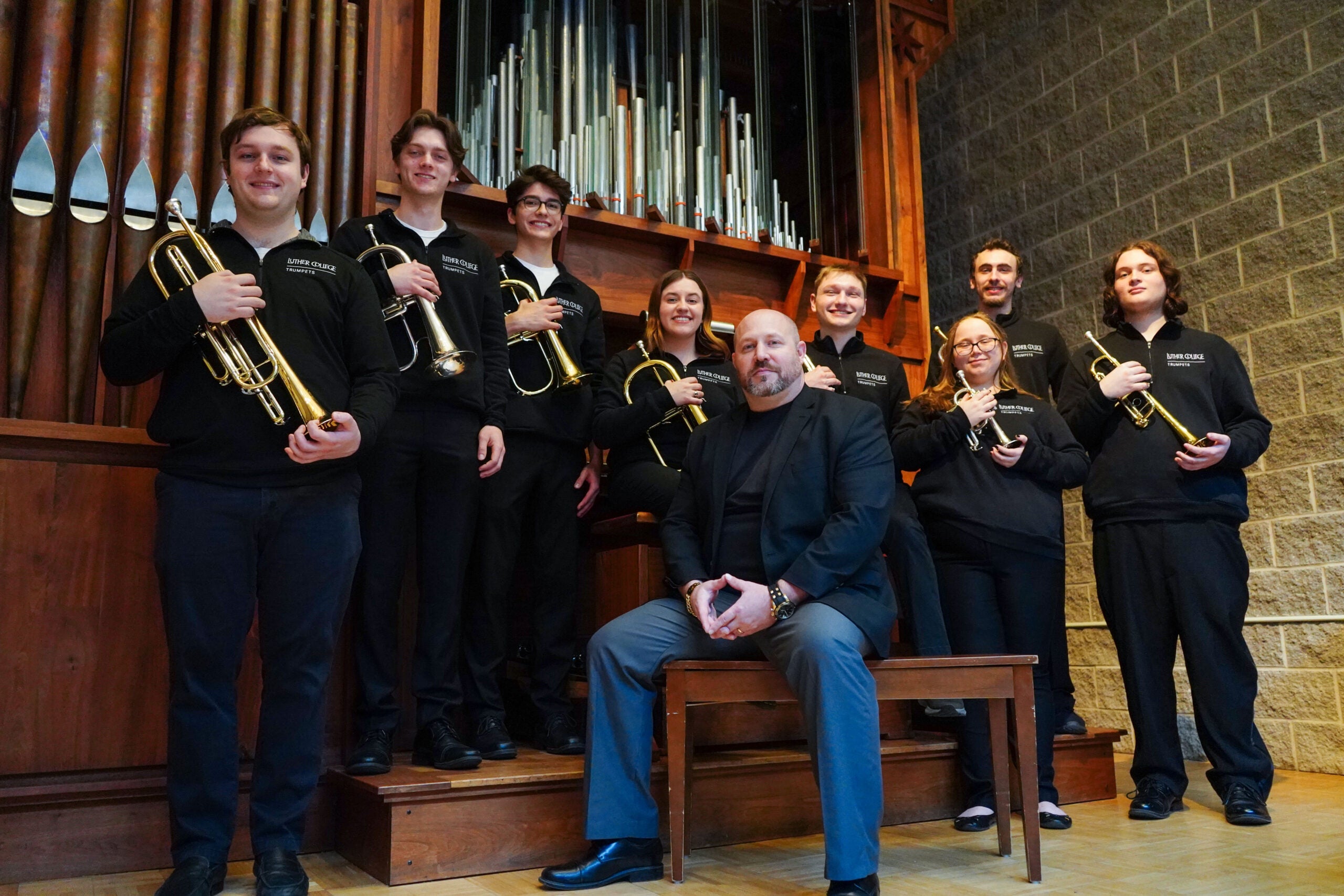 The trumpet studio features a variety of trumpet ensembles from quartets to full choirs. This ensemble was selected to perform at the 2023 International Trumpet Guild Conference.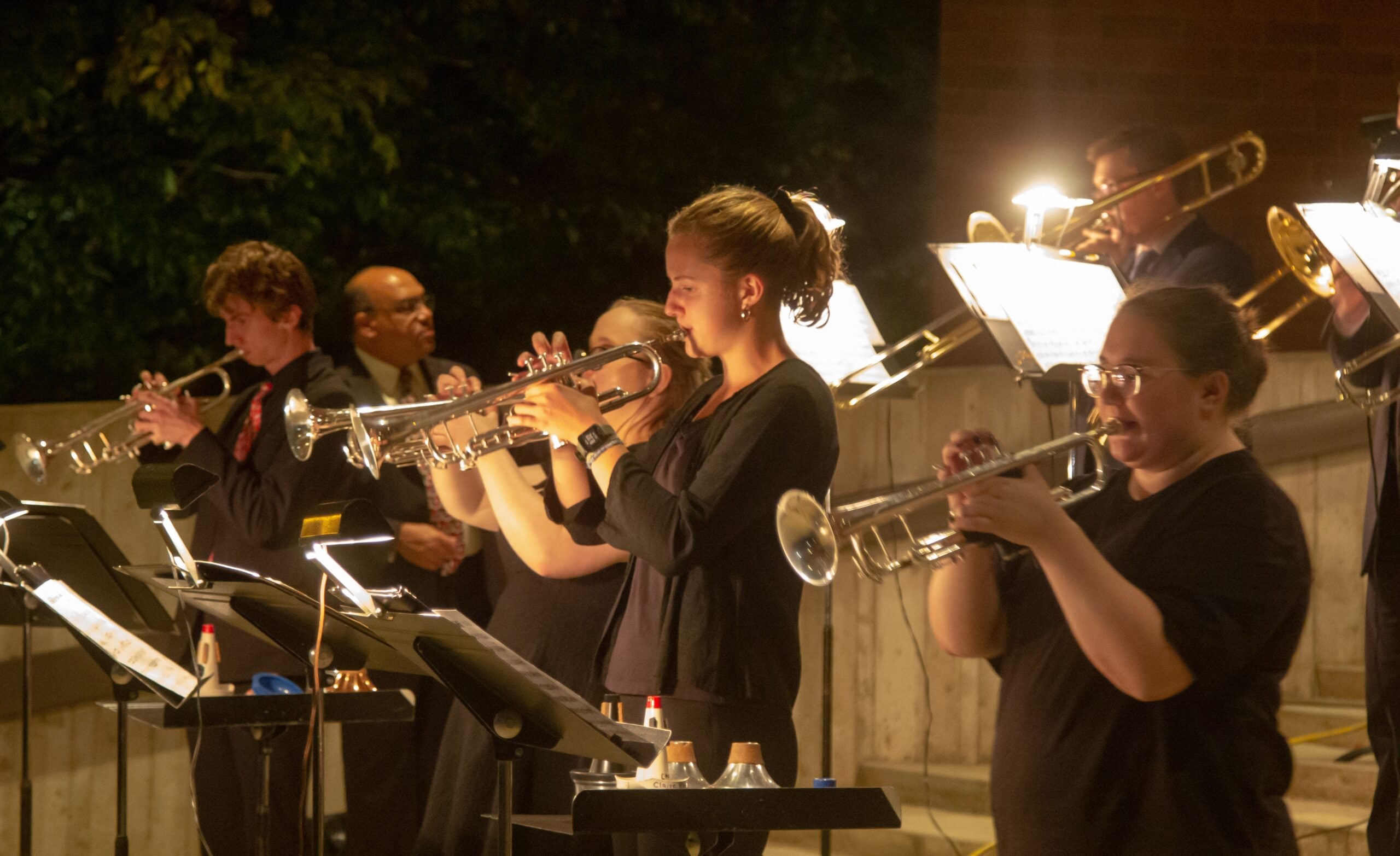 The Luther College Jazz Ensembles are dedicated to representing America's music to the highest degree. Pictured here are trumpeters from the Jazz Orchestra, Luther's premiere jazz and touring ensemble.