Tech to Connect
by Ellen Modersohn
Right from the start, Scott Lien '87 understood that computers could ease lives. Sure, he played a few games—his fourth-grade classroom in Ossian, Iowa, had an early computer connected to a mainframe at Luther that allowed the kids to play Oregon Trail as well as take math quizzes—but one of the first programs he wrote as a child helped his father and brother calculate dairy cow feed rations. Now he is CEO and cofounder of GrandPad, a company that connects families through a simple-to-use tablet.
Lien grew up on a farm south of Decorah and bought his first computer by selling a pig. He taught himself to write computer code and was instantly hooked on the technology. At Luther, he majored in computer science and business and began learning about user-centered design in a January Term computer engineering class taught by Walter Will.
"Walt was the customer. He gave us requirements, and we built a system," Lien says. He's been designing programs for specific customer needs ever since, working with Bank of America, Intuit, and several startups before cofounding GrandPad nine years ago. His mother, Marlys (Wilkens) Lien '57, was the initial customer inspiration for GrandPad.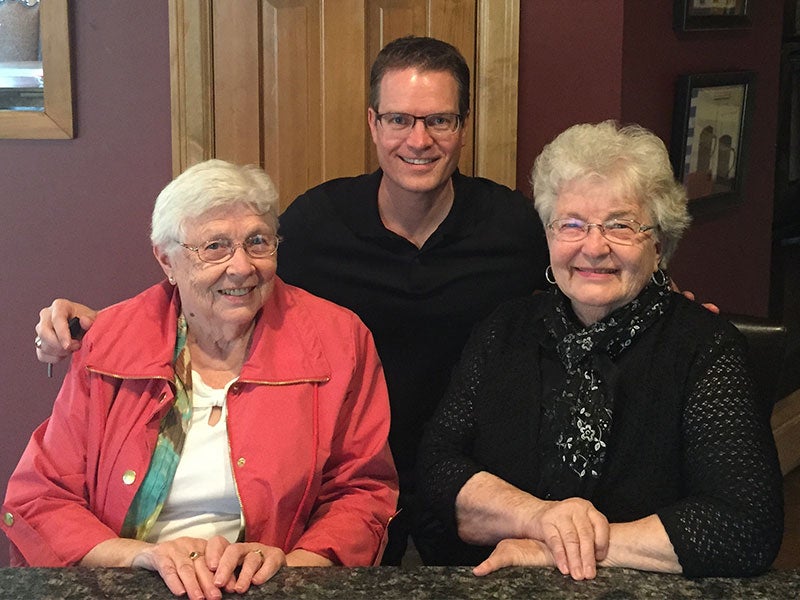 Lien describes his mother as a brilliant lady who ran the Once Upon a Time Book Shop in Decorah. But when she was about 80 years old and Lien lived in California, he says, "she was extremely frustrated with technology to the point where she just said she was too busy for it." Marlys had hearing loss, which created additional frustrations with technology and made it difficult for her to stay in touch that way.
"All of a sudden I couldn't communicate with my mom anymore," Lien says.
His son, Isaac, knew there had to be a solution to the problem. The two then recruited two computer science students from Chapman University, which Isaac attended, and they all sat around the kitchen table and started designing. They came up with a mobile device that allows people challenged by computers to talk and email with family, teleconference with doctors, view photos and videos, and more by using a simple navigation system with large buttons and enhanced sound. Soon users will be able to play games like chess and checkers with family and friends remotely.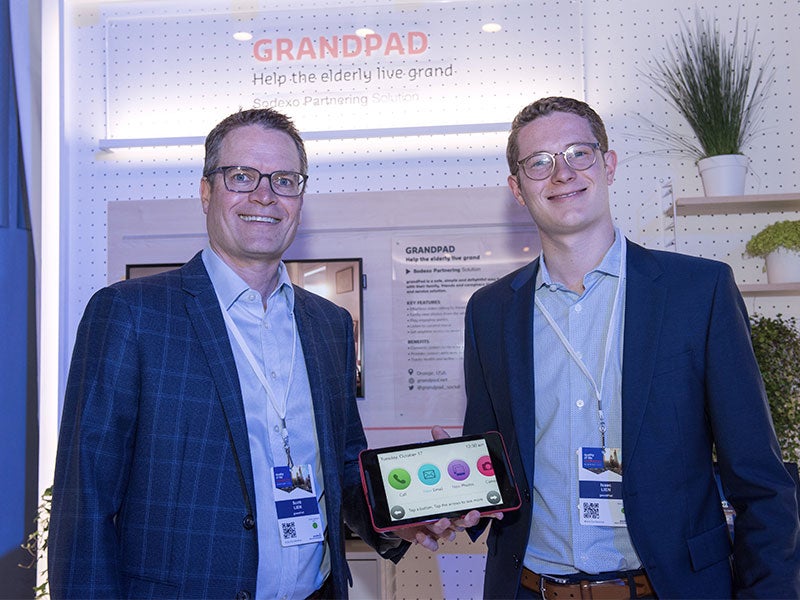 GrandPad has grown into a worldwide business that is being used to connect more than 1.4 million seniors, families, friends, and caregivers in 120 countries. Lien credits his team for him being named as an Ernst & Young Entrepreneur of the Year winner for 2022.
"GrandPad is going to help all of the generations, and it's going to have great positive economic benefits," Lien says. "It's a big, bold mission that we're on."