On top of the art world
by Kate Frentzel
In September, one Luther student had the honor some people wait a lifetime to achieve: inclusion—and a "best of" award—at one of the world's premier art events.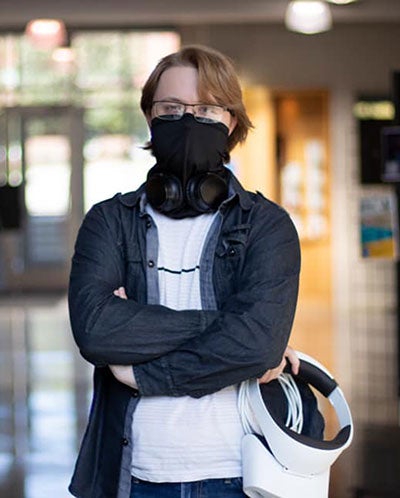 The Venice Biennale is like the Superbowl of the art world—to participate as a college student is exceptionally rare. But Vaughan Schmidt '20, an art major and visual communication minor, became interested in virtual reality (VR) development in 2018, and had been developing tutorials about programming for the VRChat platform.
Double-Eye Studios took notice and asked Schmidt to work as a consultant and eventually lead programmer on their VR project, Finding Pandora X, for the Venice Film Festival component of the Biennale.
"Finding Pandora X, as an experience," Schmidt says, "was quite similar in many ways to traditional theatre. You have actors in costumes, different sets we transitioned through, and lighting and audio cues run by a hidden tech team. However, the actors could be any form of creature they wished to portray, the sets were entire worlds you would traverse, and the lighting could come from anywhere. Many limitations found in real life theatre simply don't exist when you're able to create the theatre itself."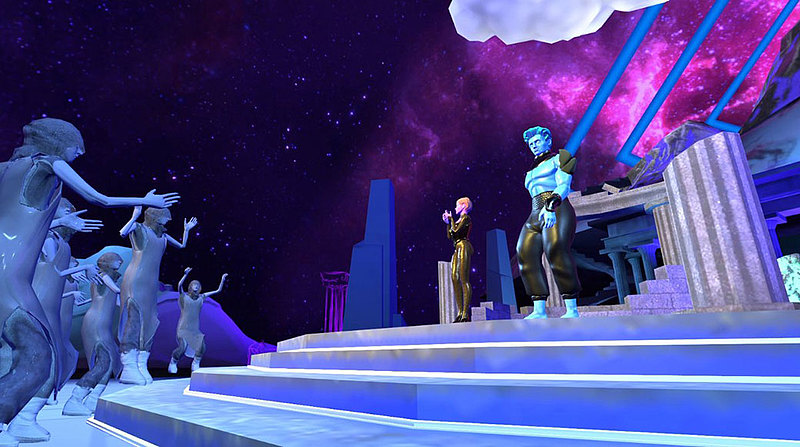 The experience Schmidt and his team delivered won Best VR Immersive User Experience at the 2020 festival—an accolade that will serve Schmidt well as he plans to pursue VR development after he graduates this winter.