Music that connects
by Kate Frentzel
Los Angeles–based composer Andrew Prahlow '10 has a long list of credits writing music for films, trailers, commercials, video games, and television. He's composed for household names like Game of Thrones, Avengers, and Star Wars, but it's his score for the video game Outer Wilds that may make him a household name. Outer Wilds has racked up several international best game awards and music nominations, and Prahlow's soundtrack has reached nearly 13 million plays on Spotify.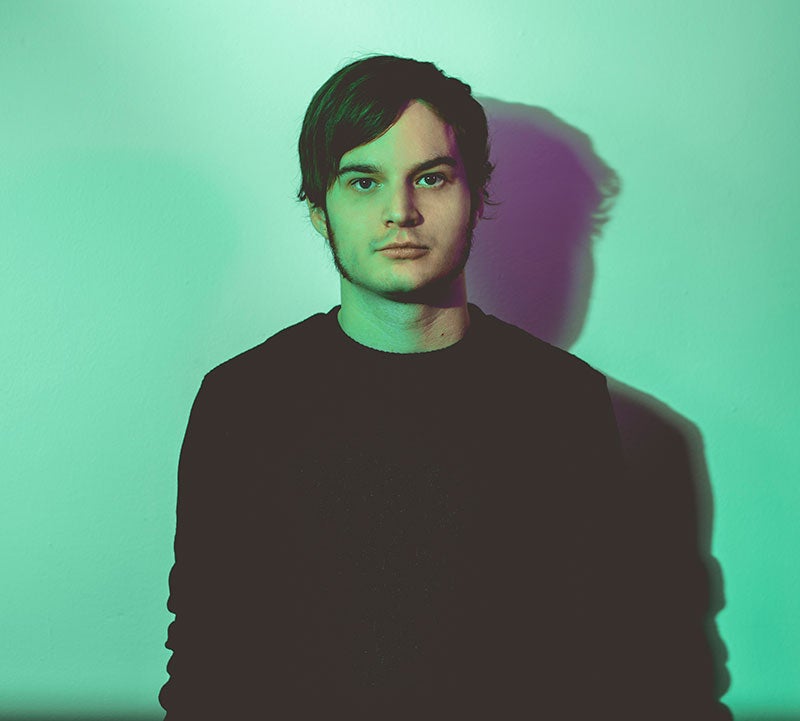 Outer Wilds is an exploration-based game about a solar system stuck in a time loop. It involves several alien species, and music isn't just a backdrop to the game—it's an integral part of it. In composing the score, Prahlow kept in mind the idea that "We're all connected, no matter the distance. So in this small solar system, the characters are playing a variation of the same song, just on their own planets. When it pieces together, it's the same tune, and that becomes a big theme throughout the game."
It's a powerful idea that's resonated with fans in a huge way. Social media is lit up with people making mashups and covering Prahlow's songs on everything from guitar to harp to electric kalimba. Admirers are posting profoundly heartfelt things, like "Your music saved me" and "Thanks for making this year more bearable."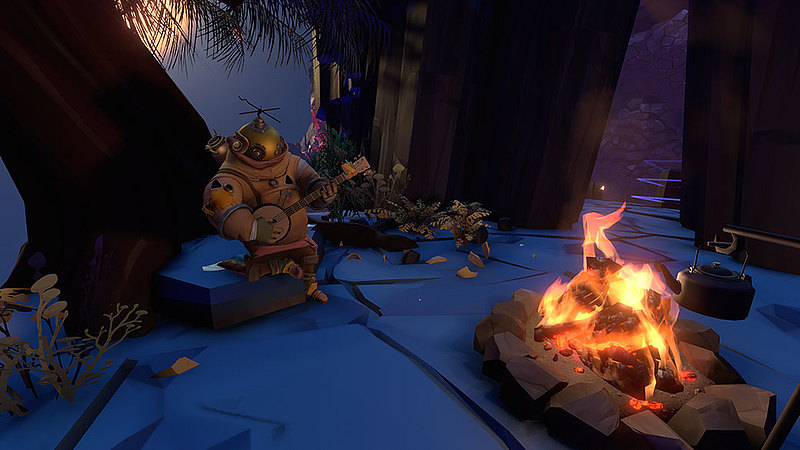 Prahlow is incredibly excited by the response. And in turn, he aspires to model one of the game's central themes: that music is a powerful tool of connectivity. He tries to respond to every message he receives, and he's committed to posting online tutorials of how to play his songs. He's gratified, he says, if learning his songs "could be someone's first dive into learning how music can help them relax, or maybe they'll find they even want to write music someday."
Prahlow arrived at Luther as a transfer student focused on trumpet performance, but after joining professor Brooke Joyce's composition studio, he realized he loved composing more. "I found a lot of joy in writing music," he says. "For my senior recital, I got a bunch of people from the orchestra together to play some things I had written to officially serve as my grad school application" to the University of Southern California's Screen Scoring Program.
"I was really excited about that recital," he says, "and it turns out it was really valuable to have a bunch of music recorded live to prove my orchestration chops and songwriting and arranging ability to the professors—they're listening for that to make sure you're competent enough to take everything you learned out of undergraduate school and apply it to team-based film and game projects. The structural backbone for that was my Luther schooling, absolutely."
Prahlow will continue to write impactful music for the screen, but this year he has a second goal in mind: to release his own album, unrelated to someone else's project. "I've never released a full compositional record of my own before," he says, "but I finally feel ready."
Listen to Prahlow's music on Spotify and find one of his songs on a playlist featuring Luther alumni composers that Neil Quillen '13 assembled.