Healing crippled creeks
by Ellen Modersohn
Luther could be seen as the headwaters of a career in water protection for Steve Hopkins '84. As the nonpoint source coordinator for the Iowa Department of Natural Resources, he manages the state's plan to clean up and prevent runoff pollution—any runoff not being discharged from a pipe or other single-point source. One of his goals is for agriculture and clean waterways to exist side by side.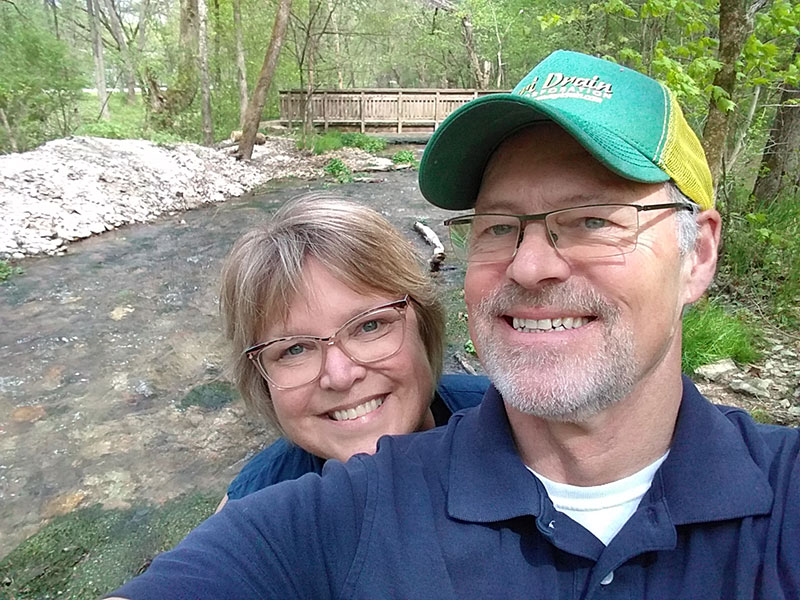 Hopkins arrived at Luther in 1980 with a bike and a canoe. He pedaled the gravel roads of Winneshiek County and paddled the Upper Iowa River between Kendallville and Decorah, developing a love for the Driftless Area and the Upper Iowa River.
Classes in anthropology and biology, especially, greatly influenced the course of his academics, and he put together an independent major called human ecology. "My two favorite classes at Luther were North American Indians with Clark Mallam, and General Ecology with Roger Knutson," Hopkins says. He went on to complete an MS in land resources from the University of Wisconsin–Madison and the Iowa Certified Public Manager Program at Drake University.
For 15 years, Hopkins has administered EPA Section 319 grants that fund watershed projects in Iowa. In 2014 he began using some of those funds to increase Iowans' awareness of their water in an ingeniously simple way: by posting the names of creeks along highways. He believes that if people know about their local waterways—even just the creek names—they will care more about them.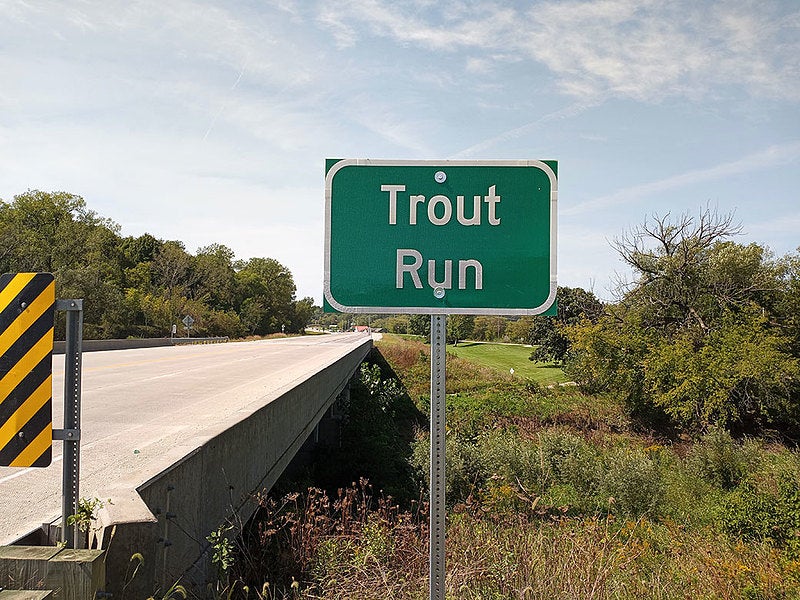 Hopkins persuaded the Iowa Department of Transportation to put up signs with creek names within certain watershed project areas. He chooses which creeks to name and pays for the signs from the Section 319 money, and the DOT puts up 100 signs per year. Other groups around the state have begun putting up signs as well, and more than 1,200 have been posted. An Iowa State University study has shown the signs are effective. In areas with signs, residents are twice as likely to know about their waterways.
Seeing the signs along his property was the tipping point for at least one farmer, Hopkins says. The farmer began planting cover crops to prevent soil runoff from his fields into his local creek. Runoff carries sediment full of bacteria, phosphorus, and nitrates. Cover crops help hold the soil in place.
To expand the sign project, Hopkins is starting a grant program that counties and other organizations can use to post creek signs along county roads. Ideally, he says, they also would post what watershed the creek is part of, where it flows to, and whether it is a drinking water source.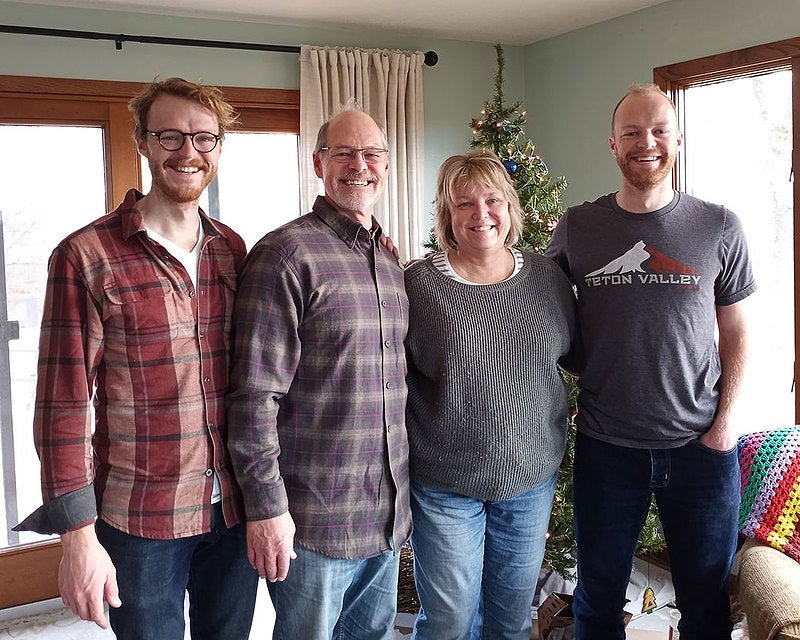 If Hopkins's life were a creek, it would flow in a giant oxbow because he and his wife, Sara Andreasen Hopkins '84, will return to the Luther area, moving north of Decorah this summer. Their local waterway will be Canoe Creek, the largest creek that flows into the Upper Iowa River.