Fundraising for Ukraine
The Ride for Ukraine fundraiser staged a 75-mile bike ride from Rochester, Minn., to Decorah on May 7. Anita Tamang '22 organized the event with the help of Souk Sengsaisouk '23 and their faculty advisor, associate professor of anthropology Maryna Nading, who is from Ukraine. The event raised nearly $7,000 for the oncology clinic in Khmelnytskyi, Ukraine, where Nading's mother works.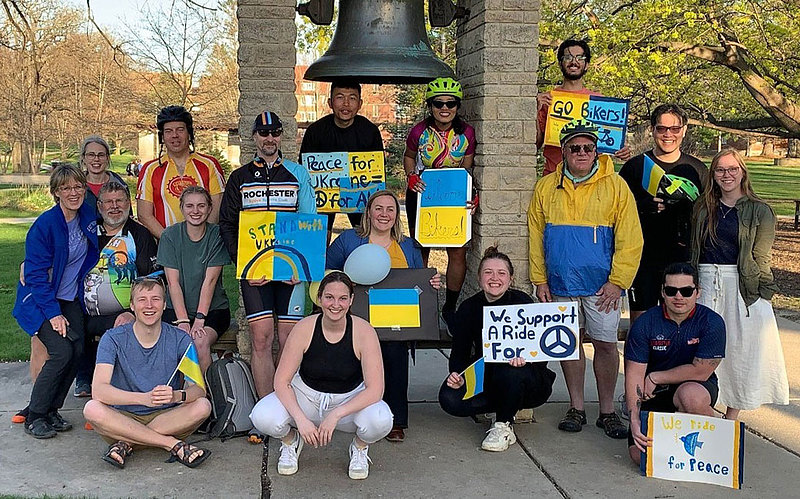 Last spring and summer, Karla (Sylling) Bloem '94, founder and executive director of the International Owl Center in Houston, Minn., held a series of auctions that raised more than $231,000 for UNICEF, with the funds earmarked for Ukrainian kids.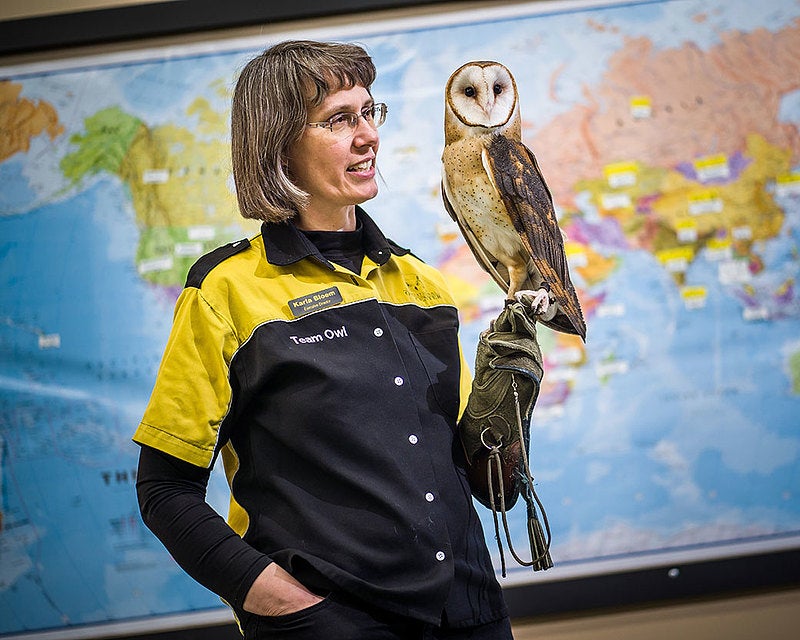 Each year, during the International Festival of Owls, the owl center hosts an international children's owl art competition. Thousands of owl drawings, watercolors, and pastels come in from all over the world, and there is never a shortage of Ukrainian student submissions.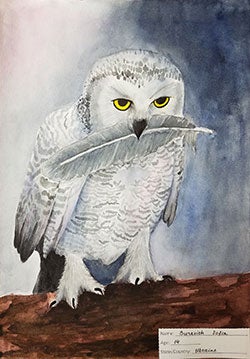 When war broke out in Ukraine, Bloem, along with volunteers and staff, went into the archives and pulled out more than 300 pieces of Ukrainian art. "It seemed like the perfect opportunity to hold a fundraiser to support the kids, using their own artwork," Bloem says, noting that the response has left her speechless. "I am touched by how much people care and how generous and supportive they are. It feels wonderful to be part of something that can help in a pretty meaningful way."
For those who missed a chance to buy the art, the Minnesota Marine Art Museum in Winona is exhibiting several pieces in their Oberton Education Room through the end of 2022.