Finding her voice
by Kate Frentzel
In a context in which Black trans women struggle against increased odds of murder and suicide, even the act of staying alive is a victory. In her journey to beat those odds, and to fight the injustice her community faces, Alexandra Gray '95 has raised her voice so that others might have an easier time. For her advocacy and everyday activism, she recently received a 2020 LGBTQ Legacy Leader Award from DSM magazine/One Iowa.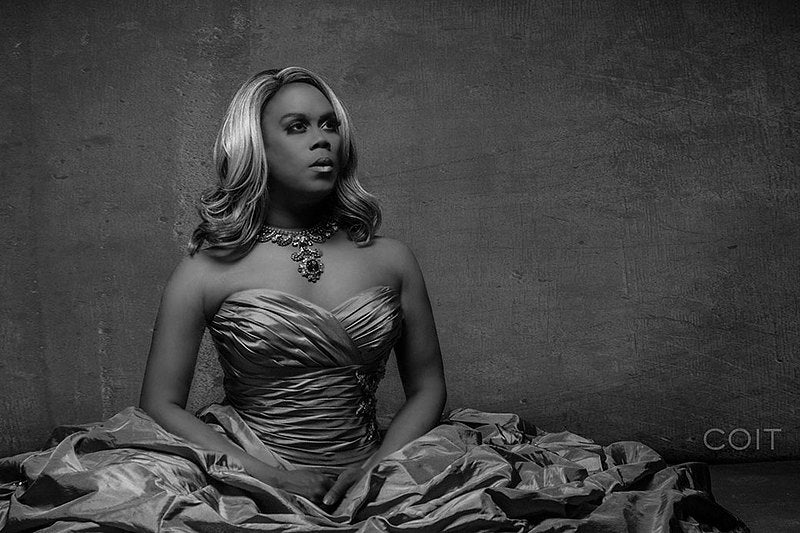 Gray speaks on behalf of LGBTQ people of color, for example, at a recent Black Lives Matter rally in Des Moines, Iowa, and at the state capitol when the Iowa Senate removed trans healthcare coverage from Medicare/Medicaid. But Gray, who also goes by her given name, Teddy, locates her real activism in the ordinary business of living: "Simply being. And being seen. It's literally that. I live in a community where people know Miss Alexandra, they know Miss Teddy. It's not uncommon for somebody to say hi at the grocery store or bring their queer teenage kid over and tell them, This is somebody who'll look out for you."
Gray is one of eight or nine people in her family to attend Luther, including her father, Teddy Gray '75, and her aunt Phyllis Gray '73 (deceased), who directed Luther's Upward Bound program for nearly four decades. "I was wearing Luther College merchandise at six months old," Gray says. "Luther is ingrained into my soul; it's ingrained into my person."
While she has many good memories and lifelong friends from her time at Luther, Gray, a music and theatre/dance major, also pinpoints the roots of her activism in the racism and homophobia she experienced there, from being attacked verbally and threatened with physical violence to efforts to erase her Black identity and delegitimize her musical traditions.
While conversations about these experiences can be hard, Gray is willing to have them if it means moving the needle forward. "If we want to be better," she says, "it's time to have some ugly conversations. Sometimes you need to get uncomfortable to learn something."
Gray now lives in Des Moines, where it seems like she's found her stride. After two decades away from the stage, she auditioned in 2016, on a whim, for Des Moines Community Playhouse's staging of Sister Act—and was offered the lead role. She's performed with the company several times since, and she recently landed the role of Calpurnia in Iowa Stage's Julius Caesar. She works in early education, in a classroom of four-year-olds, and loves it. "My little munchkins are a hoot and a half," she says. "They keep me sane." She also designs for her own clothing line and is writing a cabaret show.
At almost 48, as an activist and advocate, Gray's come to a powerful place. "I understand that I have a presence," she says, "that when I speak, it makes people nervous. But I also understand that when I speak, it inspires people. It causes people to get steel in their backbone. But if I walk into a room and haven't opened my mouth and already you're nervous? That says more about you than it does about me. That's the power of where I am now."