Caring for Caregivers
by Kelli Billstein '07
Allison (Resch) Breininger '02 can pinpoint the precise moment she took on the role of caregiver for her husband Sean Breininger '01. Unlike many caregivers who gradually take on caregiving responsibilities for a loved one, she was handed an actual contract from the hospital, which stated that she agreed to be her husband's caregiver 24/7 for 100 days after a bone marrow transplant that he received in 2010. It would be the first of many medical procedures to come. Years later, Allison still thinks back to the moment she signed her name to that piece of paper—the most unambiguous turning point in her life.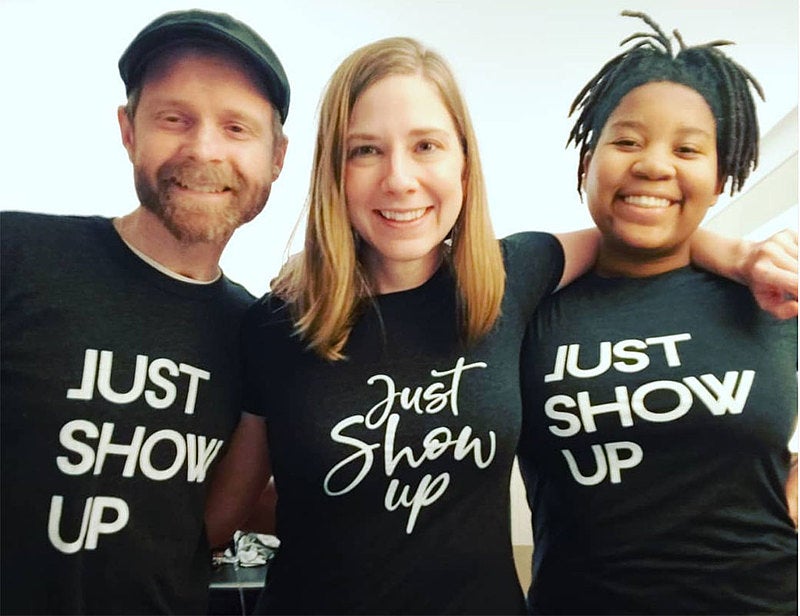 Discovering the disorder
Shortly after starting a family in Saint Paul, Sean started experiencing strange health issues. A sore on his head that wouldn't heal turned out to be skin cancer. This led to lab tests revealing a low white blood cell count. More tests showed he had 10 additional varieties of skin cancer. When he contracted hand, foot, and mouth disease on a family trip, doctors raised even more red flags.
After months of hospital visits, tests, and countless conversations with experts, Sean was diagnosed with a rare genetic disorder, Fanconi anemia (FA), which causes bone marrow failure and cancer at a rate of 700 times that of the general population. Shortly after the diagnosis, the emergency bone marrow transplant happened. "The first big, hard, terrible thing," Allison recalls.
Those first 100 days of contractually agreed-to caregiving came and went, and all the hundreds of days since have added up to a "new normal" in the Breininger household, where caregiving is simply part of daily life.
Allison, Sean, and their daughter Maya know cancer treatment to be part of a relentless routine. Meanwhile, in the backs of their minds is this sobering fact: the median life expectancy of someone diagnosed with FA is 31. Sean, now 43, is well past that point, and he's got the scars to prove it.
And as his primary caregiver, Allison is aware of how society sees, or rather doesn't see, caregivers, and she decided to do something about it.
Creating The Negative Space
The Breiningers attend annual meetings for those living with FA, and it was at one of these that Allison felt the first sparks of inspiration to change the dialogue for caregivers. She was at lunch with a small group of other caregivers whose spouses had FA, and a social worker at the table asked the group how they were doing. Someone said, "It's just a gift that I get to care for my person."
"I put my fork down and thought, 'OK, enough,'" Allison remembers. She cleared her throat and said, "This is a place where we should be able to say what we really think. And I think this is really hard—in every way."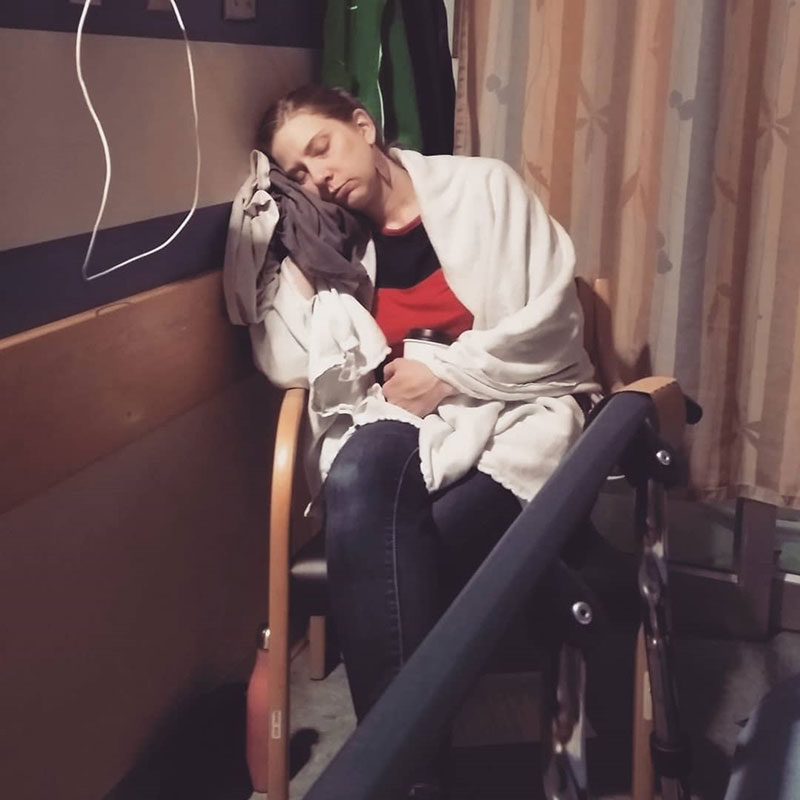 Her words landed like a revelation. Reflecting on that moment, Allison says that many caregivers feel they must soften the reality of their roles, but she believes that surfacing the reality of being a caregiver—not the sugar-coated version that society may prefer—enables caregivers to be truly seen and advocated for.
This need led Allison to create The Negative Space, a nonprofit focused on changing the narrative for both individual caregivers and systems. The work of The Negative Space is divided between direct services, like one-on-one coaching for caregivers, and systems work, where Allison gives talks, leads workshops, and provides consulting to change how organizations communicate with and support caregivers.
Allison came up with the name Negative Space one day as she was looking at the pattern in her shower curtain, noticing how the darker geometric pattern was only visible because of the negative space around it. "We [caregivers] are a vital part of the picture," she says. "If we went away, the whole picture would change, yet nobody pays attention to us. Negative space is the perfect example of how it is for caregivers."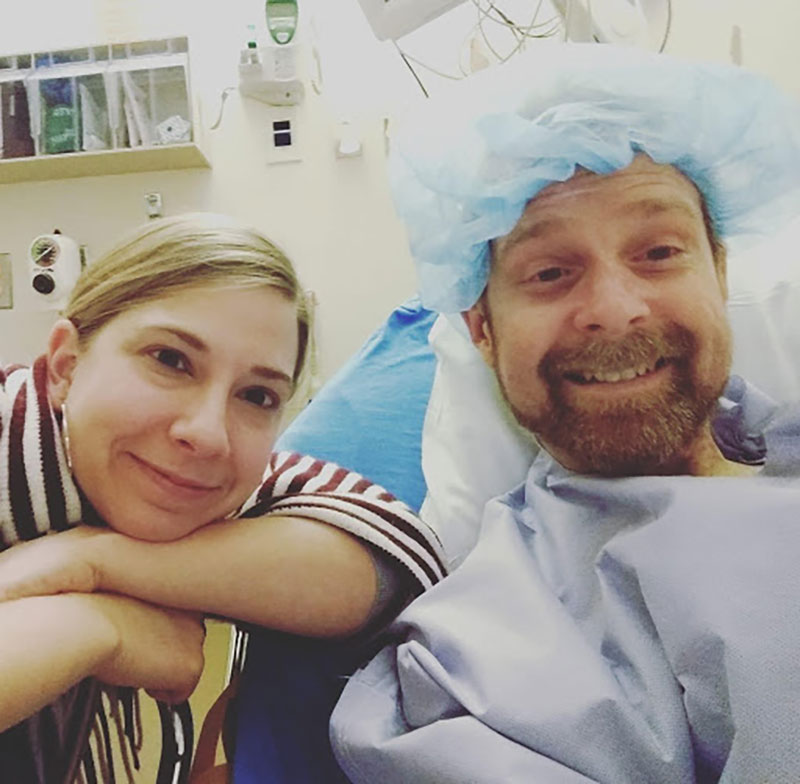 Today, Allison works on The Negative Space full-time, using her 20 years of experience coaching, training, and creating mission-driven content. Sean, who has experience in the nonprofit space, focuses on the administrative side of the business. They're hoping to start fundraising soon, so that direct services can be provided at little to no cost to caregivers. In addition, Allison cohosts the podcast In Sickness and is writing a book about caregiving.
"My goal is to continue to spread the word that caregivers are everywhere. They're tired because they're already fighting for other things. They shouldn't have to fight to be seen and supported, too. I'm working behind the scenes to change systems and to support caregivers without them having to advocate for themselves. That's my goal."
To learn more about The Negative Space, visit thenegativespace.life. To listen to the In Sickness podcast: insickness.care. The Negative Space is on Instagram: @negspacelife.