A left turn for interns
by Kate Frentzel
When COVID-19 hit, students in Luther's new Rochester program found high-impact ways to learn and contribute.
We're eager to give you a grand introduction to Luther's new program in Rochester, Minnesota—and we will, in a future issue. It's a beautifully designed experience that combines classroom learning with real-world internships, and it came together through the teamwork of visionary employees and our incredible network of alumni.
But given the amazing pivot—and truly meaningful impacts—our inaugural group of students made during the COVID-19 pandemic, we feel compelled to start the story here: with a group of Rochester Semester students who deeply learned—and contributed—during a global pandemic.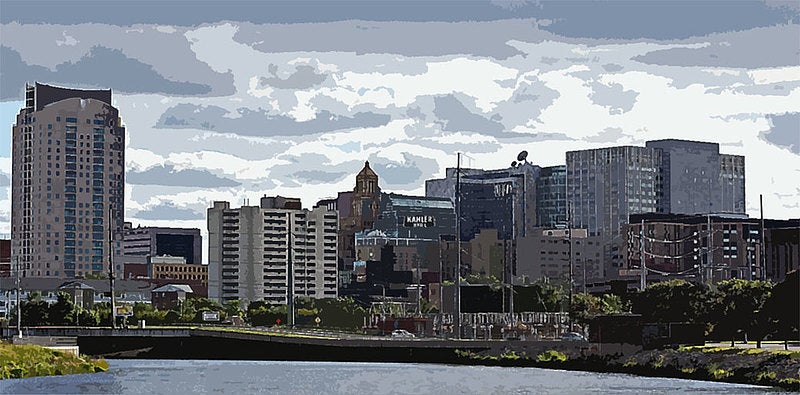 A dynamic place to intern
One thing to know about Rochester is that it has big ambitions. The city is five years into Destination Medical Center (DMC), a 20-year plan that will pour $5.6 billion into developing the city into a global destination for health and wellness. This development is expected to reach across sectors and create more than 30,000 new jobs. In short, Rochester is an opportune, dynamic place to intern right now.
The inaugural group of 14 students in Luther's Rochester semester are pursuing majors in data science, neuroscience, visual communication, environmental studies, and beyond. From helping with crisis communications to creating COVID-related AI, they used their classroom knowledge in their internships to make an impact. In many cases, the pandemic shaped their learning in ways that allowed them more access, more opportunity, and more real-world experience than they would have gotten otherwise. In the process, they were able to help shape the city of Rochester—and sometimes the wider world—for the better.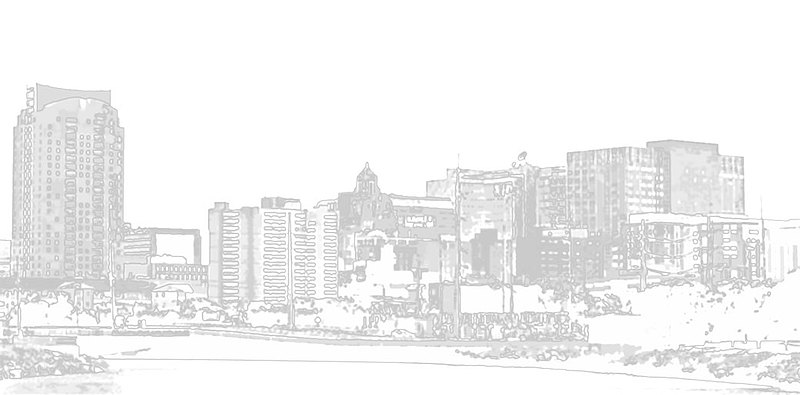 Moving medical research forward
Growing up thirty minutes away in St. Charles, Minn., Jorge Chavez '20 has always been curious about the Mayo environment. He'd conducted research at Luther over the summers but was looking for a lab experience off campus because he wanted to find out whether he'd enjoy working in a clinical setting. "Mayo helped me confirm that," he says, "so now I'm planning on going to grad school, which I hadn't been before."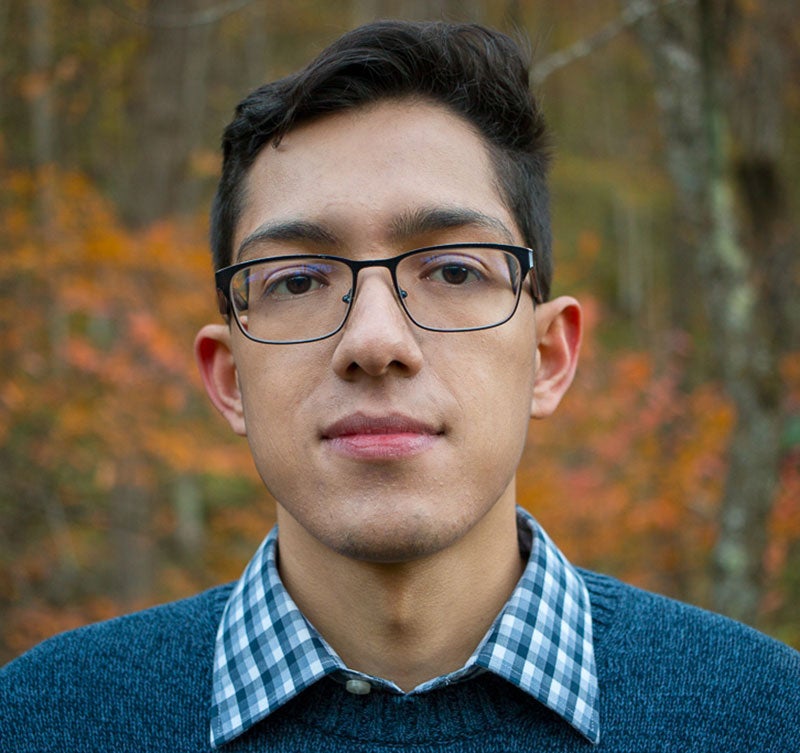 During the first part of his internship, Chavez worked with anaerobic bacteria in one of Mayo's gastroenterology labs. When Mayo researchers were no longer able to work onsite, he approached his supervisor with the idea of doing data analysis on an older project that hadn't been completed. This led to Chavez learning a whole new data analysis program, R Studio, that's a real asset to know as a researcher.
"I definitely wanted to be working in the lab my whole internship," he says, "but figuring out how to analyze data and run programming software ended up helping me a lot, and it's something I can put on a resume that shows I actually have experience with programming. I'm really grateful for the ability to have done that on a professional level."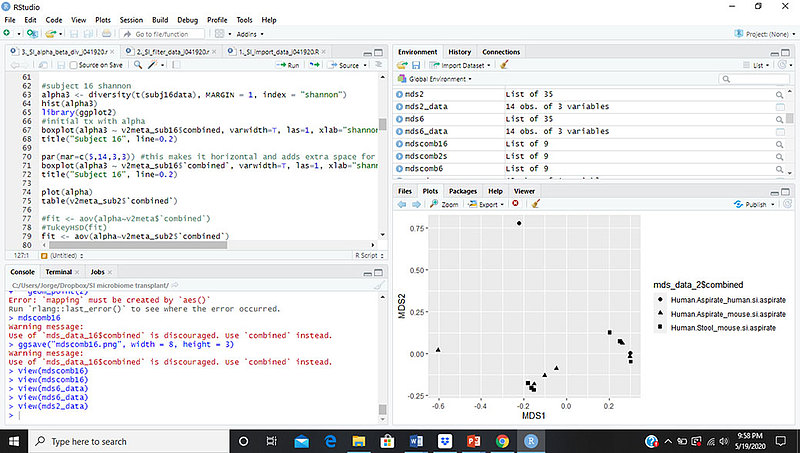 Neuroscience major Noelle Drapeau '21 also pivoted from the lab bench to analytical work. As an intern in a Mayo Clinic pediatric neuro-oncology lab, she learned essential lab procedures and was able to observe a nine-hour surgery and participate in a workshop for graduate and medical students during which participants practiced surgical techniques on cadavers. When COVID hit, she found a niche for herself researching literature that describes how to get a drug into a target tissue using different vesicles (fluid-filled sacs). Once she'd cataloged a variety of methods, Drapeau and her supervisor decided the result would be publishable, and this summer Drapeau's been working with her team on a review paper on which she'll be primary author.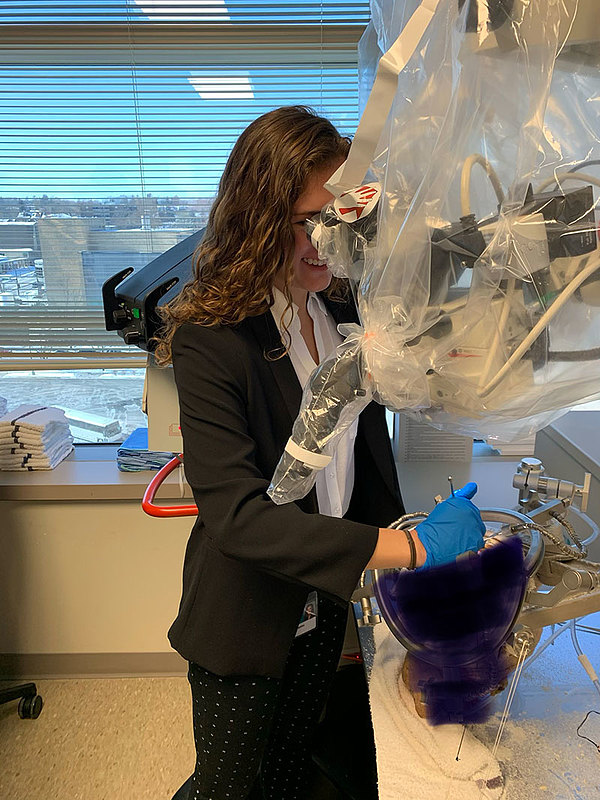 "It's nothing I could have expected," she says, "but I'm grateful for the experience—not only to work with my mentor on this project but also on a different skill—writing—that I haven't had a chance to develop lately. It's not very often that you get the opportunity to work as one of the primary authors on a research article for a major lab."
Supporting a Rochester cornerstone
Juli Nguyen '21, a data science and visual communication major who interned in the Visual, Social, and Digital Communications Department at Mayo Clinic, began her internship supporting content creation for an online community peer-support channel called Mayo Clinic Connect. Once the pandemic hit, she became part of the crisis response effort, responding to COVID-related inquiries as they came in on Connect and Mayo's other social media channels.
"I really got lucky that I was able to witness the process of how Mayo Clinic came up with a crisis communication plan for COVID-19. They work fast, and it's eye-opening," she says.
Madeline Pope '21 also supported Mayo as it responded to the crisis—but from a different angle. She and Grant Morton '21, both data science majors, interned with the Mayo Clinic Health System Finance Department. They were asked to optimize the way the department interacted with different financials related to time- and pay-tracking. To get there, they networked with people across the Mayo enterprise. "The access was there as long as you were willing to ask for it," she says. "That's one thing we learned: it's always worth it to send that email and ask the questions."
Ultimately, says Pope, with the widespread input they received, "We were able to take this flat Excel document that we started with and create a tool with an interactive dashboard you could play with based on what you wanted to see."
Their work took on huge significance when COVID hit and workloads fluctuated and Mayo needed increased awareness on employee timekeeping and pay rates. In fact, their Tableau tool went over so well that they were asked to present it to the CFO of Mayo Clinic Health Systems, Sharon Kelley. Kelley was so impressed that she asked them to present it to regional Mayo CFOs and planning groups in Florida and Arizona. Kelley called Tableau "a significant improvement to our capabilities" and said that "their [the students'] work will have a lasting impact on our analytics capabilities." The tool is now being utilized throughout the Mayo Clinic Health System.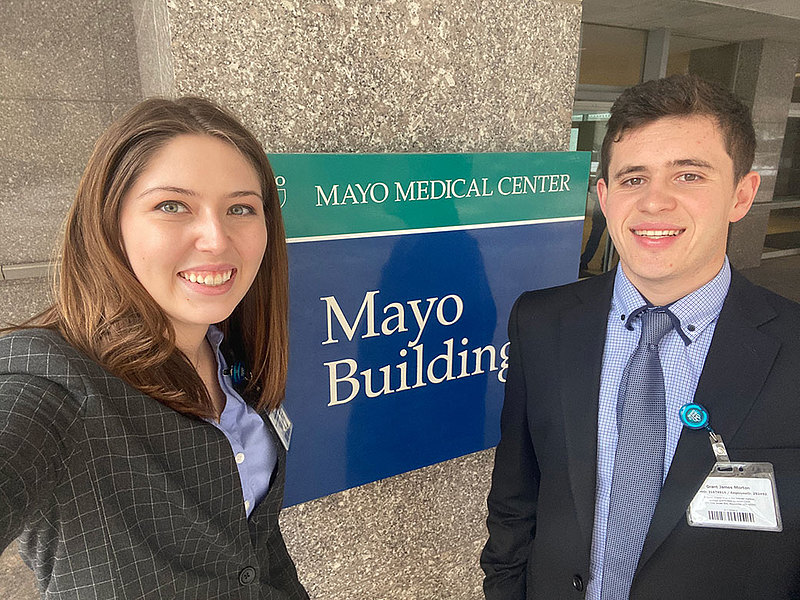 Seeing the tool have value in real life has been rewarding for Pope. "They didn't just give us a project because we were interns," she says. "They gave us something really meaningful, and that encouraged us to really run with it."
Building community
Environmental studies major Sletsy Dlamini '21 interned with the city of Rochester/DMC Economic Development Agency. He focused on sustainability, researching and presenting environmental initiatives from around the world and adding his voice to the city's Sustainability and Resiliency Task Force, a diverse cross-section of the Rochester community developing environmental, economic, and social resilience strategies to help the city with future decision-making.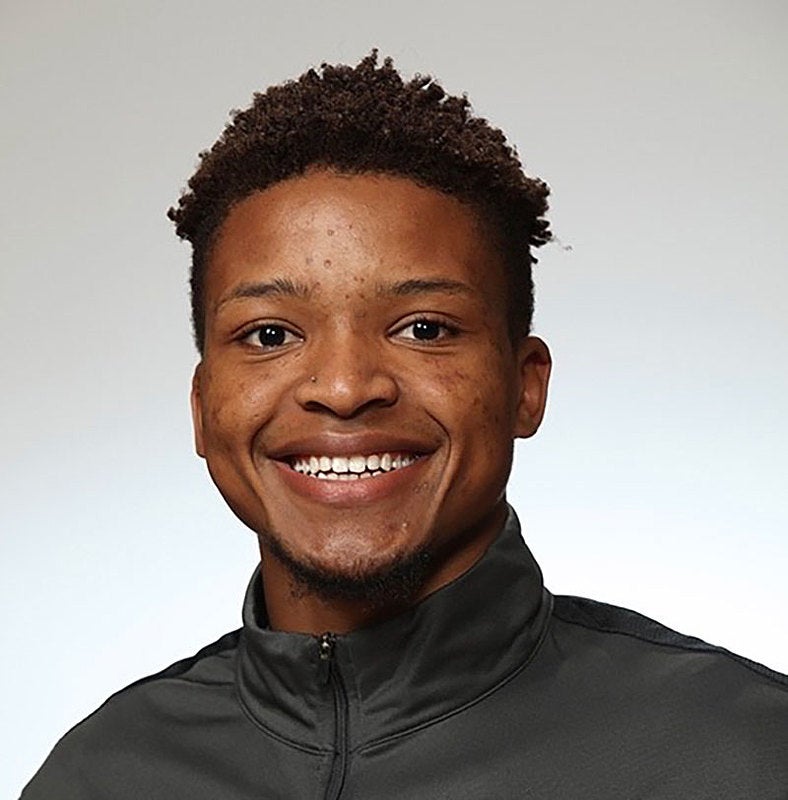 Dlamini's ability to do his work didn't change because of coronavirus, but, he says, the crisis "definitely makes you look at things through a different lens. COVID-19 affected different people in disproportionate ways, and we're thinking about that when we're building this sustainability and resilience plan. What can the city put in place for a future pandemic and climate disaster that does not disproportionately affect certain groups more than others?"
Dlamini is one of several Rochester program students who've continued their paid internships through the summer. During a time when many employers need to furlough or lay off staff, this is a huge signifier of the value and contributions these students bring to their intern providers.
In addition to confirming that he wants to do this kind of work in the future, Dlamini says that his internship helped grow the way he thinks about sustainability. "Now when I think about it, I think about the interconnectedness of environmental, social, and economic sustainability," he says. "They are not just stand-alone pieces but things that impact each other and are interconnected."
Nordic studies major Levi Bird '21 interned with Diversity Council, an organization working toward civic, educational, and health equity for the entire Rochester community. He began his time revitalizing the Human Library, a project that allows people from all backgrounds to tell their stories, educating fellow humans and sparking conversation in the process. Simultaneously, he worked on redesigning the organization's website. When the pandemic struck Rochester, he concentrated on that work, which he's been continuing over the summer.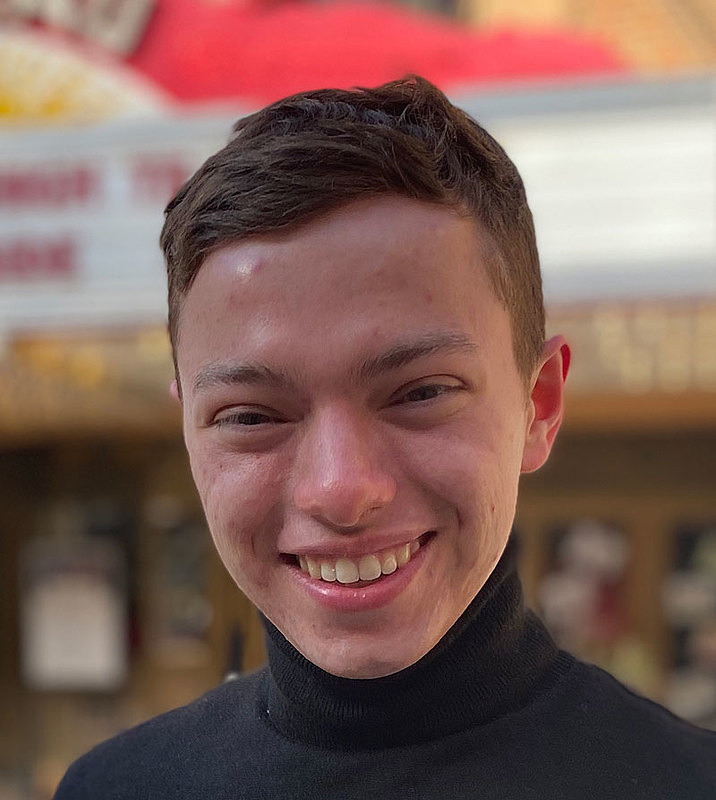 Bird doubts that he would have been able to focus so much time and attention on website redesign if COVID hadn't shifted the workloads of his team. And he's grateful for this, since he learned that he really enjoys the field of user experience (UX) design. "I really loved making sure that whatever program or product we're offering is actually working for people," he says. "I didn't leave the experience 100 percent knowing I'm going to be a UX designer, but I came to the realization that I want to be working with people on the communication side of things to make sure that their needs are being met somehow."
Creating AI to address COVID-19
As an intern in Mayo Clinic's Division of Digital Health Sciences, computer science and math major David Oniani '21 has made an impact in ways that directly relate to COVID-19. Working alongside artificial intelligence researchers Feichen Shen and Yanshan Wang, and under the direction of world-renowned AI scientist Hongfang Liu, he has helped code several COVID-response resources and platforms. The first was in the early days of the outbreak, when Mayo medical personnel were getting slammed with phone calls.
Oniani and Wang created an online screening tool—in just three hours—to automate the screening process. Before the pandemic began, Oniani had been helping Wang create a conversational chatbot that would answer questions related to Alzheimer's disease. This work involved natural language processing—programming to analyze human speech or text. Once COVID became a growing concern, they used the groundwork they'd already laid for this project to create a COVID-19 chatbot.
To do this, Oniani and Wang used the COVID-19 Open Research Dataset, a collection of 9,000 (at the time) full-text scholarly articles on the virus. Oniani and Shen used a similar dataset to tackle a third COVID-related project: creating a co-occurrence network that gives researchers and health practitioners a shortcut to learning more about the virus. Their tool allows a user to type in a term and find the top ten strongest associations of that term with other related terms. It allows users to quickly discern connections that certain diseases, chemicals, mutations, or genes might have with one another.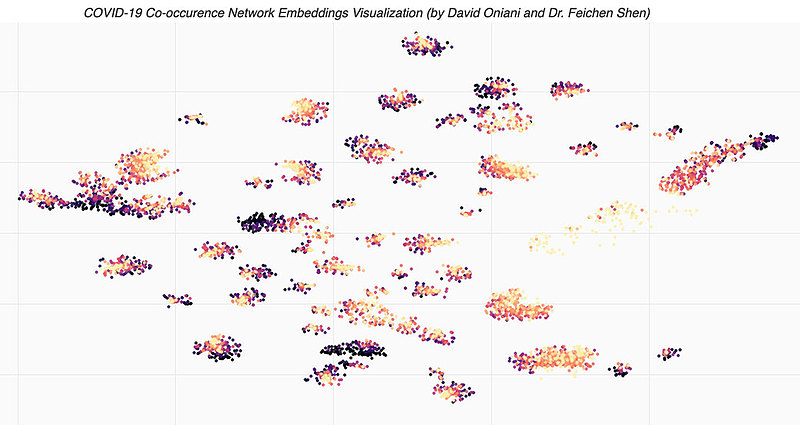 Oniani's team published the result of this work in the top-tier Journal of the American Medical Informatics Association—with Oniani as primary author. Oniani has also co-authored (again, as primary author) a paper on their chatbot work that's been accepted to the Association for Computing Machinery's flagship conference on Bioinformatics, Computational Biology, and Health Informatics. And his team will submit at least two more papers for publication before his internship ends in September.
Pivoting together
Jodi Enos-Berlage—who, along with Robert Christman, is one of the faculty masterminds of the Rochester program—is thrilled by how the inaugural semester weathered a global pandemic. "I couldn't be more pleased from both a student and internship provider standpoint," she says.
She recognizes that this wasn't owing to luck. When the pandemic struck, she says, "These students had already had seven weeks to establish a relationship with their mentors and establish that they could bring something to the table. And their mentors were people who were committed to the development of students. That was not random—that happened in the development of these opportunities, because those were the sorts of folks that we searched for to be mentors."
She continues, "The relationships and the projects were already going, and the students had been doing well and engaged positively with their environments. The people on the other end were more interested in and willing to make the pivot happen. I'm beyond appreciative of that, and I also recognize that the students themselves played a significant role."
As the city of Rochester makes headway on the DMC initiative, it positions itself as a place where forward-thinking, innovative, visionary things can happen. And now, through the Rochester semester, Luther students across majors can help make those things happen—even during a pandemic.
Get involved in this new program!
Maybe you're a Luther friend or alumnus in Rochester who can connect students with internships, or maybe you can offer hospitality to the next group of students to study in the city. We welcome your help! Contact Jodi Enos-Berlage, enosbejo@luther.edu. If you don't live in Rochester but still want to contribute to the success of this vital new program, please contact the Luther Development Office at 800-225-8664 for more information.