Scott Hurley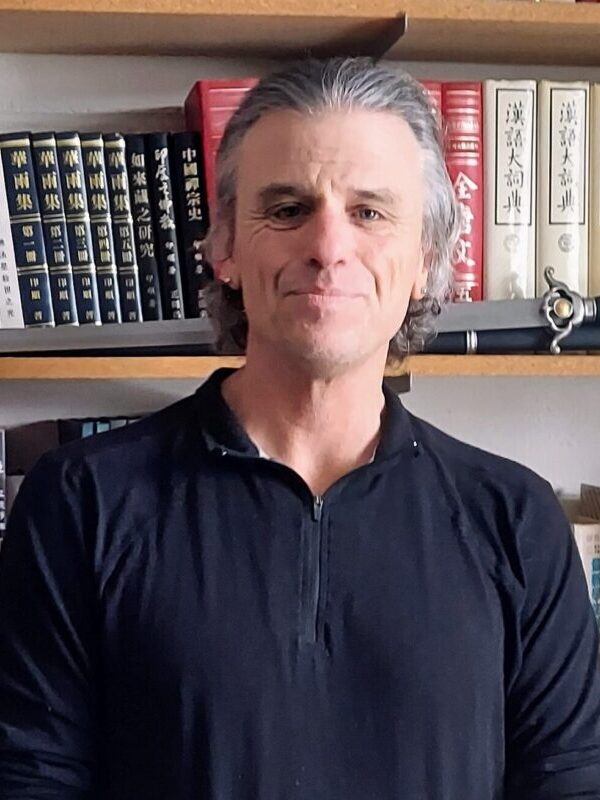 Associate Professor in Paideia
Biography
Scott Hurley is an Assistant Professor in Religion, teaching various course topics for the Religion Department, as well as Paideia 111-112, the required classes for all first-year students. His research interests include new religions of China and Japan, early-mid twentieth century Chinese Buddhism, animal rights, and welfare issues.
REL 250: Living Religions
This course explores the ways religion constitutes a vital force in the 21st century. It explores questions such as "what is religion," "how can we study religion," "why does religion appeal to people in an age of science," and "how does religion facilitate personal and social transformation." The course integrates field trips, critical analysis, literature and films, the study of religious art, and theoretical reflection in order examine the role religion plays in today's world. Particular emphasis will be given to religious worldviews, practices, art, and ethics. While the course focuses on the phenomenon of religion in general rather than individual religious traditions, the course addresses religious diversity worldwide as well as in the Midwest.
REL 262: Religions of East Asia
This course will introduce the religious and philosophical traditions of China, Korea, and Japan. Particularly, it will focus on the historical, textual, and doctrinal foundations of Buddhism, Confucianism, Daoism, and Shintoism. It will analyze excerpts of their sacred scriptures, survey their beliefs, study their practices, and explore their ethical systems. Additional consideration will be given to contemporary issues facing these traditions.
Paideia 111, 112: Enduring Questions
A two-semester common course for all first-year students that addresses questions central to the human condition. It develops students' ability to read, write, analyze, discuss, and research by engaging with works from across the disciplines, drawn from different time periods and parts of the globe. As a signature course and a foundation for liberal learning, "Enduring Questions" is taught by faculty from all divisions of the college.
Ph.D., East Asian Studies, University of Arizona, 2001
Dissertation: "A Study of Master Yinshun's Hermeneutics: an Interpretation of the Tathāgatagarbha Doctrine."
M.A., East Asian Studies, University of Arizona, 1994
Thesis: "The Biography of the Monk Shi Jietuo: An Analysis and Translation."
B.S., Family Studies, University of Arizona, 1989