Mike James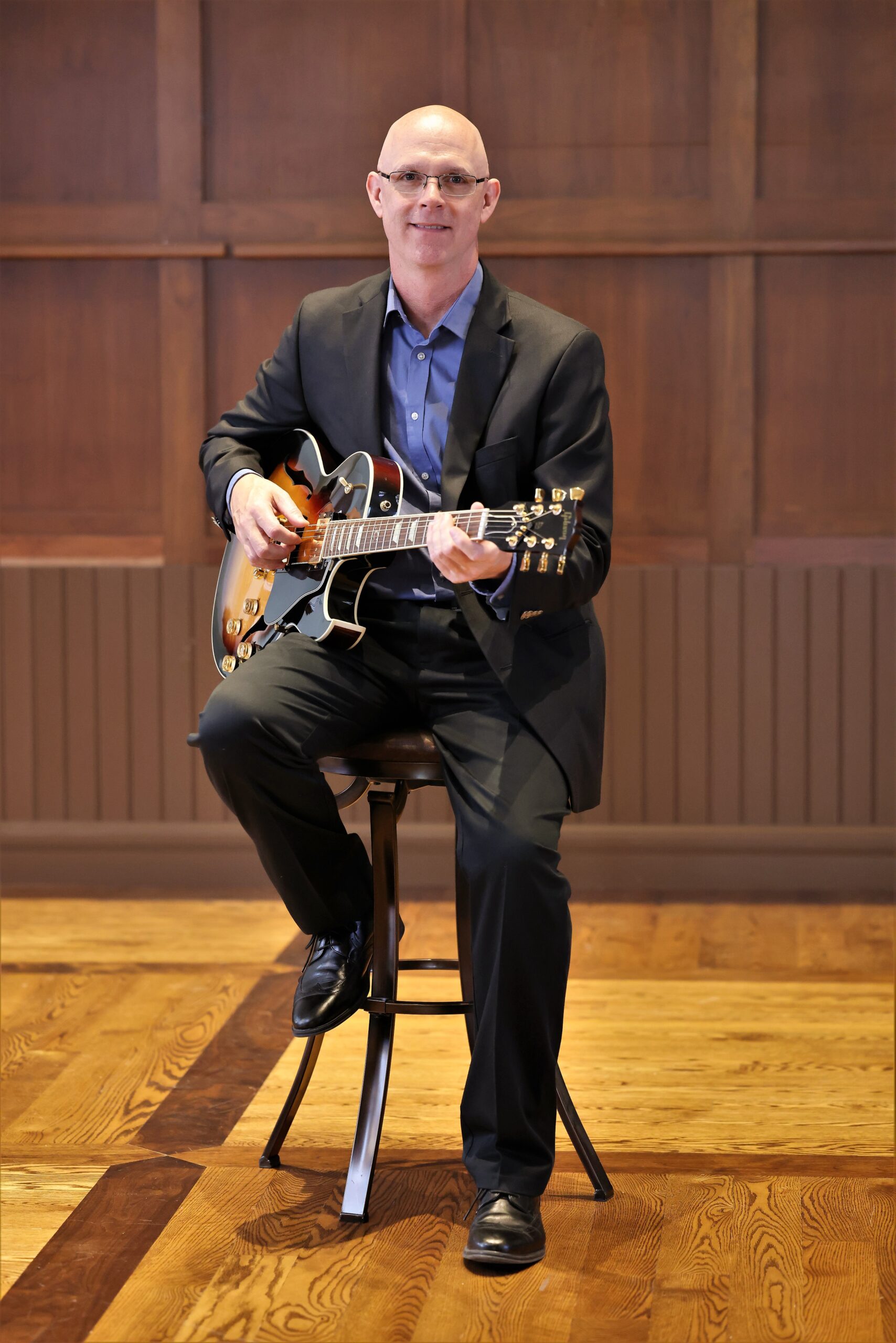 Adjunct Teacher of Music
Guitar
Biography
Mike has been an active performer for over 30 years. He performs with many groups as a band
leader, soloist, accompanist, band member, and as a freelance musician. He performs in local
establishments, concert venues, churches, and he does recording studio work.
Guitar is Mike's primary instrument, but he also performs and teaches electric bass, steel guitar,
and dobro.
Mike reads and teaches all forms of music notation. He performs and teaches advanced
accompaniment techniques, plays by ear, and improvises in many styles of music.
To find out more about Mike, please visit his website at: http://www.mikejamesmusic.com
MUS-130-A, 230-A, 330-A, 430-A, Applied Music Guitar.
Applied Music Guitar also includes electric bass guitar.
From 1990 to 1994, Mike studied jazz guitar with Pete Pancrazi, who is a graduate from Berklee School of Music.
Mike is a music practitioner, who is continually innovating, and improving his performance, and teaching concepts in guitar pedagogy. These concepts have been applied to jazz, rock, grassroots, folk, modern & traditional gospel music, and blues music.
• 2023 to present – Adjunct Faculty, Luther College, Decorah, IA
• 2011 to present – Private Teacher, Reed Music Studios, Onalaska, WI
• 1996 to present – Private Teacher, Leithold Music, La Crosse, WI
• 2001 to 2011 – Adjunct Faculty, Winona State University, Winona, MN
Courses taught include, Applied & Jazz Guitar, Guitar Methods, Guitar Ensemble, Jazz Combo, Jazz Improvisation, and Summer Workshops
• Inversion Guitar Chord Method
• Positional Reading For Guitar
• Electric Bass Reading Method