Jennifer Olufsen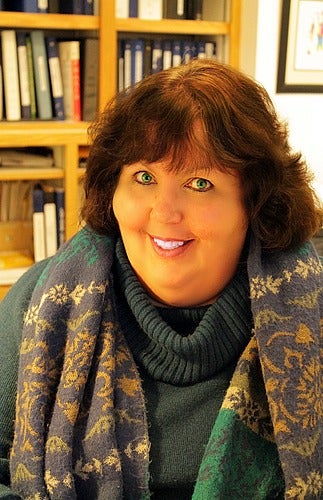 Field Placement and Teacher Certification Officer
Biography
I serve as the Teacher Certification Officer for the Teacher Education Program at Luther College. I work with you to secure practicum placements in area schools to practice what you learn. Please feel free to stop and say hello. No charge for questions!
Degrees:
B.A. State University of New York, College at Oneonta
Area of academic focus: Business Economics
Professional Experience:
16 years at Luther College.
GED, ESL and computer lab instructor in Postville, Iowa for NICC.
Taught Junior High English in Norway.
Taught English (K-12) at the International School in Benin, West Africa
Taught Adult English Literacy at the American Embassy in Cotonou, Benin.
Interests: Enjoying the outdoors with Braylon Emerson and Kellan James.
Favorite Quote: "To laugh often and much; to win the respect of intelligent people and the affection of children; to earn the appreciation of honest critics and endure the betrayal of false friends; to appreciate beauty; to find the best in others; to leave the world a bit better, whether by a healthy child, a garden patch, or a redeemed social condition, to know even one life has breathed easier because you have lived." -Ralph Waldo Emerson