Heidi Ludeking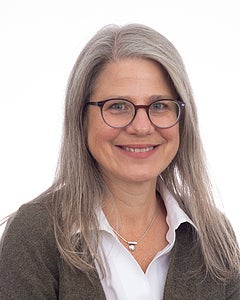 Student Achievement and Instructional Specialist
Biography
Decorah is Heidi's hometown, but she took a break from living here after college at the University of Northern Iowa. Through a student teaching partnership with NISD in San Antonio, Texas, she was able to work in a large district and stayed there after graduating where she enjoyed teaching sixth grade. A desire to learn about environmental education led her to the west coast for a semester in graduate school. Although it wasn't the right fit, it provided adventures and opportunities that have been a meaningful part of her personal and professional growth.
A move to Minneapolis "just for a bit" turned into over 20 years. There, she worked with youth in various nonprofit organizations in afterschool programs. She also graduated from the University of Minnesota with a masters degree in Evaluation Studies, focusing on education and youth program evaluation and grant accountability. That allowed her to work as a consultant to schools, non-profits and state agencies to determine next steps in program and staff development.
Her move back to Decorah in 2019 was to be closer to family. She completed a program in life coaching for individuals with ADHD upon arrival and has been an online coach for students and adults around the world. She is excited to be a part of TRIO where she can provide coaching support around time management and study skills. Heidi has two daughters and is grateful to also be a part of the lives of her husband's two sons. They live close to the trail and can often be seen walking their dogs. She is glad to be back home and sharing Decorah with her family.
Heidi's advice to students is to remember to show up for yourself.