Andi Beckendorf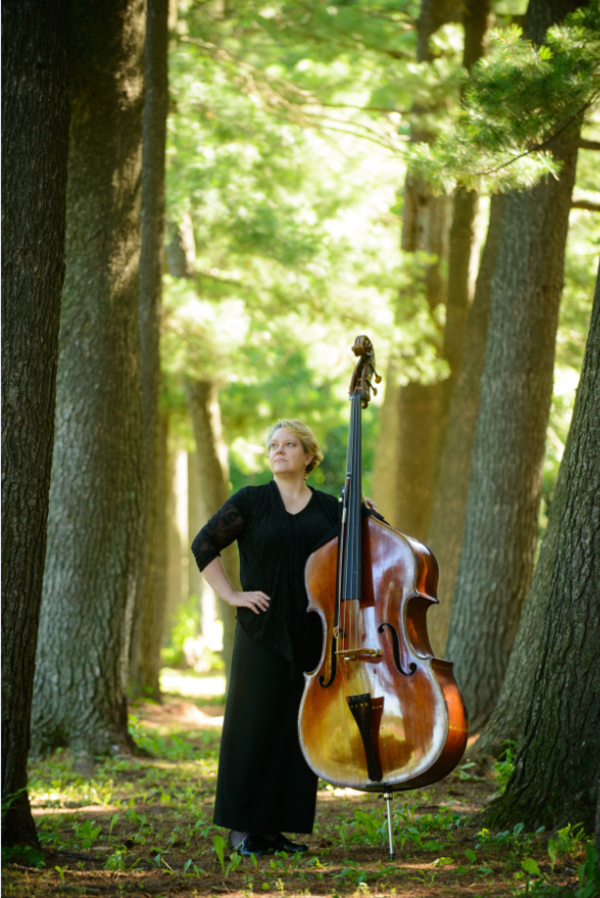 Professor of Library
Adjunct Faculty in Music
Double Bass
Biography
Education: DMA, Double Bass Performance and Pedagogy, University of Iowa; MA, Library Science, University of Iowa; MA, Double Bass Performance, University of Iowa; BA, Music, Luther College
Andrea Beckendorf holds the MA and DMA in double bass performance and pedagogy from the University of Iowa, where she studied with Diana Gannett. She is currently Assistant Principal bass of the Rochester (MN) Symphony Orchestra where she has played since 1999. She has been active as a chamber musician with faculty ensembles at Luther College, in the Decorah community, and with Rochester's Choral Arts Ensemble. Previously, she played with the Cedar Rapids, LaCrosse, and Dubuque symphony orchestras. She has served on the faculty of Lutheran Summer Music and is the double bass instructor at the Dorian Summer Camps.
Her scholarly work includes service as associate editor and editor of Bass World: The Magazine of the International Society of Bassists; presentations and articles about music research instruction and active learning for undergraduate students; and research related to her DMA essay about the pre-classical double bass virtuoso Johann Sperger. She has edited several Bass World articles highlighting ISB convention presentations, and has also written recording reviews for Bass World. Beckendorf has also served as an adjudicator for the ISB Research Competition.
Beckendorf also holds the MA in library science and is currently the Research & Instruction Librarian at Luther College, which includes serving as Music Liaison Librarian and supervising music librarianship internships for aspiring music librarians. She is active in the Music Library Association as the current chair of the Instruction Subcommittee and leads an MLA working group on information literacy. Other memberships include the MLA Midwest Chapter, and the Association for College and Research Libraries and Iowa ACRL Chapter, and the International Society of Bassists. Her service to the Decorah community includes membership on the Decorah Public Library Board of Trustees and adjudication of the Decorah Middle School string solo contest.
MUS 130, 230, 330, 430 Applied Music- Double Bass
For music majors in varied years of study. Non-majors and music majors in their secondary areas may register for these courses with consent of instructor. Studio seminars may be required. Additional fees will be assessed for these courses.
MUED 270 String Methods
Methods and materials of teaching bowed string instruments (violin, viola, cello and double bass) to elementary and secondary students. Includes knowledge of and proficiency on string instruments, pedagogy, materials, assessment and grading for individual and small-group studio lessons. Required for instrumental music licensure.
DMA, Double Bass Performance and Pedagogy, University of Iowa
MA, Library Science, University of Iowa
MA, Double Bass Performance, University of Iowa
BA, Music, Luther College