Alumni Association & Council
Alumni Association
All Luther College alumni are automatically members of the Alumni Association. There are no dues or other fees to maintain that membership. Members receive class agent letters, the Luther Alumni Magazine, and Norse Notes regularly to keep them in contact with their classmates and the college.
The Alumni Council is the governing body of the Alumni Association. Members of the Alumni Council are chosen to represent a cross-section of Luther's graduating classes and the geographic areas where alumni reside. Nominated by a committee within the council, members serve two three-year terms. By volunteering their time and talents, council members maintain and strengthen the ties of all alumni to their alma mater.
Members of the Alumni Council also assist the college by hosting alumni events, recruiting students, and providing internships and job opportunities for Luther students. Members return to campus at Homecoming and one additional time each year for meetings in which Luther administrators elicit their advice and counsel.
Alumni Council
Mission Statement
The Alumni Council serves Luther College by allowing alumni-at-large to participate in the life of the college after graduation. The Council represents the college to all alumni and works to advance Luther's reputation by serving the college in ways which add value to maintaining a lifelong association with Luther, and ways which add value to a Luther diploma.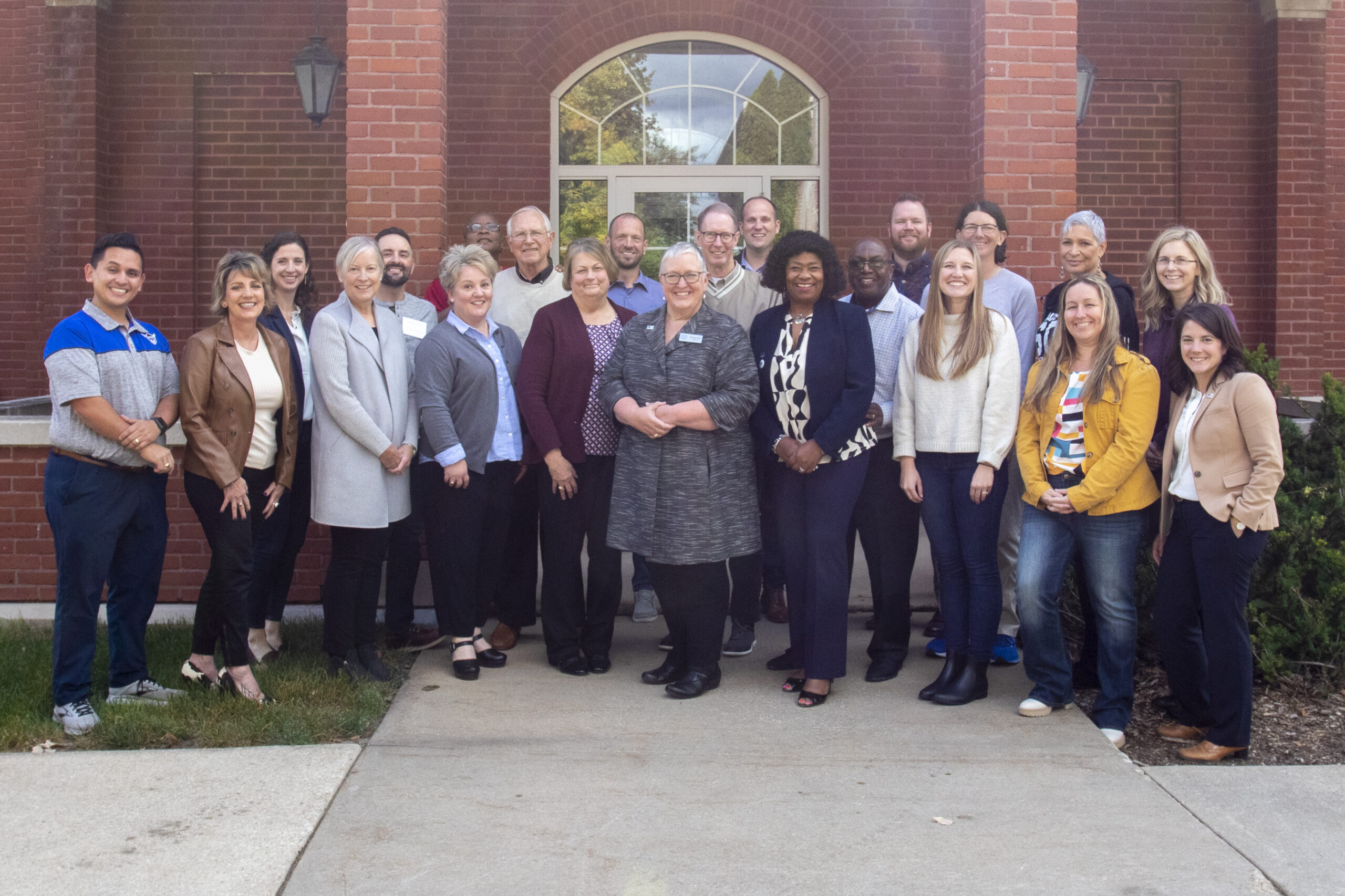 President
Vice President
Elisabeth (Marvin) Sandersfeld '00
Recording Secretary
Serina (Norvold) Bentley '94
Advisor
Lisa Small Steinbauer '88
Members
Christina (Gaard) Baumgart '07
Mary Bunge Docken '79
Sarah Carnes '08
Erin (Brooks) Croll '99
Brendan Dolan '02
Hilary (Young) Dolan '08
Kylie Hanschman '17
Emily (Alcock) Henriquez '17
Marlon Henriquez '15
Corey Hoodjer '99
Cyril Jervis '82
Liesl Koehnen '09
Ross Kurth '05
Brian Larson '00
Joe Lindsay '75
Michael Lindsay '07
Austen Smith '13
Hans Thurmer '04
John Vaaler '94
Julie Van Arsdale-Jervis '82
Shelby (Heim) Wellmann '19
Loretta Dooley Wetzel '80
Perran Wetzel IV '79
Melissa Willenborg '02
Greg Woodin '11
Samuel Yamoah '04
Black Alumni Association Presidents
Loretta Dooley Wetzel '80
Perran Wetzel IV '79