Program Highlights
Facilities
You'll have access to our Digital Media Center, which has a full video production studio and a multi-station editing lab. And you can use our Makerspace, which is a growing resource for the Luther community to create, build, and prototype.
Real-World Experience
Luther's visual communication program connects you with some transformative internships. For example, you can get real-world experience at Collider and Mayo Clinic through Luther's Rochester Semester. You'll work on website and digital video production, television series, and video games.
VisCom Festival
The annual open house Visual Communication showcase features student work completed throughout the year. Every spring Visual Communication students gather to present films, graphic design, photographs, user experience design, and papers celebrating an academic year's worth of accomplishments in the field.
What You'll Learn
Luther's visual communication program draws from many fields of study. It includes communication studies, computer science, data science, management, and English. It focuses on visual art forms that convey ideas and information, such as drawing, graphic design, illustration, advertising, animation, and more. Our visual communication program will provide you with a framework to create, understand, and critically engage with media. You'll get excellent career preparation for graphic design, web design, media production, and other media fields. You'll also:
Learn the fundamentals of the digital tools used in the creation of graphics, visual persuasion, color, imaging, and design.
Acquire skills central to journalism and professional writing for various media. This includes newspapers, print magazines, and electronic journalism.
Learn how to properly engage, analyze, and evaluate mediated texts and practices, in addition to articulating and creating arguments about their cultural, political, and social merits.
Use principles and methods of visual media production and apply them in research and analysis.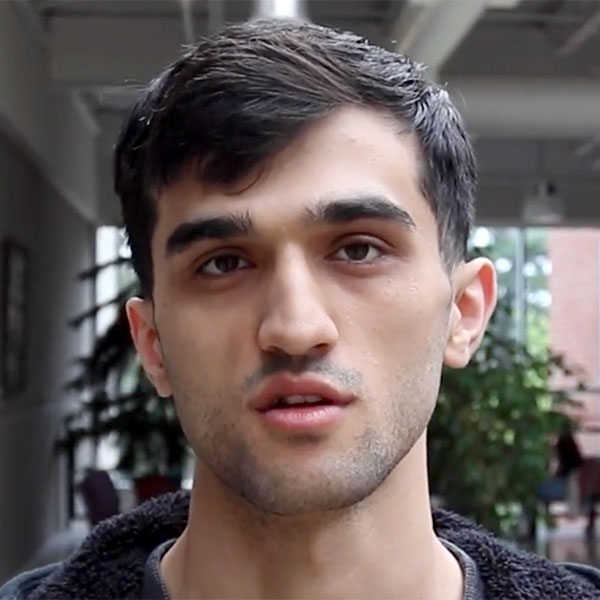 Play Video
My plan is to use my camera to tell stories of home. I want to change the narrative that people believe and through that possibly change the situation of at least a few people back home.
Ahmad Danesh Rassa '22
VISUAL COMMUNICATION MAJOR
Careers and Outcomes
As a graduate of Luther's visual communication program, you'll develop the broad thinking and problem-solving skills to be a meaningful addition to any number of fields.
Career Fields
Graphic design
Web design
User experience design
Filmmaking
Photography
Marketing/advertising
Data visualization
3-D animation
Multimedia production