Program Highlights
Pilot a research project to explore with sociology faculty. You can receive funding from Luther College and Luther donors to explore your academic interests.
Experiment with Technology
Immerse yourself in industry-leading technologies. You can access data analysis and interpretation software such as SPSS to make sense of large amounts of information in sociology.
Iowa Sociological Society
Luther is an active member in ISA, an undergraduate organization that meets annually and professionalizes students in the discipline. Luther students routinely present their research and take home competitive awards.
What You'll Learn
As a sociology major, you'll have the opportunity to look at everyday social problems through a sociological lens: inequality, crime and deviance, health, education, family, population, and more.
Sociology Major
In your first two years, you'll explore foundational concepts of human behavior. Junior year, you'll immerse yourself in research design and methods of data analysis, and will examine research within the field.
As a sociology major, you'll explore both quantitative and qualitative data to test sociological hypotheses. You'll also complete a senior project.
From a broad selection of courses, you'll have the opportunity to take four electives. You can explore social conflict, visual sociology, racialization, and so much more. You'll also complete one 400-level seminar.
Sociology Minor
A sociology minor consists of five classes. You'll explore key concepts such as inequality and deviance. After gaining this foundation, you'll look at methods of data analysis and ethical considerations. This will allow you to examine the process of conducting sociological research.
You'll also have the chance to take two elective classes, such as the sociology of gender and education, and complete a 400-level seminar.
A sociology major or minor can allow you to:
Learn the ethical dilemmas in the discipline of sociology
Understand the interaction between the individual and society
Understand the social construction of reality and culture
Celebrate the diversity of people and societies
Synthesize sociological theory and ideas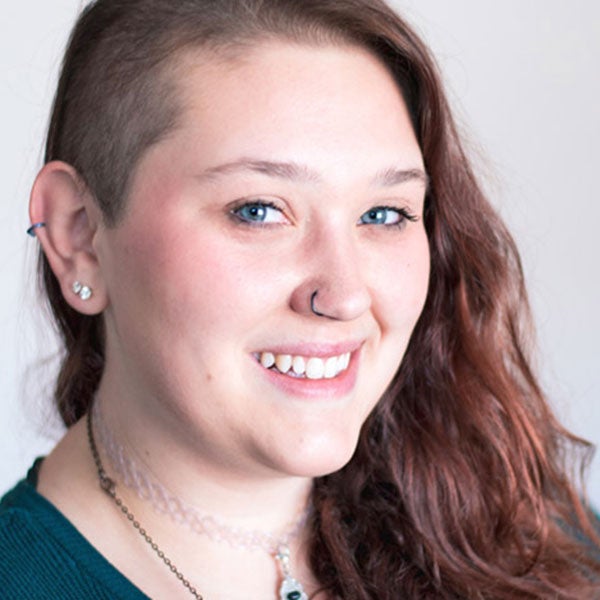 The sociology program pushes you to question the parts of society with which you are comfortable. Every class challenges you to view tough topics from different angles.
Branna Elenz '17
SOCIOLOGY MAJOR
Careers and Outcomes
As a Luther sociology graduate, you'll be equipped with the tools and perspectives to understand and confront a changing society. The diverse skills you've developed will prepare you to work in a number of fields or pursue an advanced degree.
Career Fields
Criminal justice, including policing and probation, investigation, and rehabilitation
Community organizing and nonprofits
Marketing research and data analysis
Public policy and law
Public health and social welfare
Human resources and public relations
City planning
Youth services, child welfare, juvenile justice
Expert Faculty
Char Kunkel, Luther professor of sociology, was asked to give her expert opinion on how prospective graduates can stand out in the employment pool. With a fiercely competitive environment and an uncertain economic climate, Kunkel thinks "a background in the sociology of inequalities may be the biggest factor" in making a prospective graduate an attractive hire.