Program Highlights
See the world, starting with the places behind the stories you love. Follow Mary Shelley's Frankenstein across Europe, study theatre in London, write about social justice in South Africa, and more!
Find your writing niche and gain professional experience. Luther's strong alumni network can connect you with internships at arts organizations, publications, media outlets, and more. You can also work in a paid writing position on campus at Chips college newspaper or as a writing tutor.
On-Campus Opportunities
Courses like Writing for Media and Advanced Creative Writing help you craft cover letters, connect with literary editors, and position yourself as a working artist in the wider world. You can also connect with professional authors during the Luther College Writers Festival as an event moderator, host, or attendee.
What You'll Learn
As an English major at Luther, you'll become a sophisticated reader, a flexible writer, an active listener, an effective speaker, and a strong creative and critical thinker.
You'll also grow in ways you might not have imagined. For example, our diverse curriculum and lively class discussions will help develop your moral imagination, empathy, and sense of justice.
You'll learn about yourself—how to develop a sense of vocation, self-awareness, and agency that will translate not only into professional skills but also into values and habits that will lead to a rewarding and meaningful life.
English Major
As an English major, you'll choose one of three tracks: literature, writing, or teaching. In each track, you'll take courses on different kinds of writing and literature.
If you pursue the literature track, you'll take additional courses in American, British, and other literature.
In the writing track, you'll take additional courses in writing poetry, fiction, nonfiction, technical writing, or writing for media.
In the teaching track, you'll complete a minor in secondary education. You'll take courses in rhetoric, linguistics, and young adult literature. You'll also complete an education clinical.
English Minor
An English minor consists of five classes. In the minor, you can specialize in literature or writing.
As an English minor specializing in literature, you'll take four literature classes and one additional English class.
As a writing minor, you'll take three writing courses, one literature course, and one additional English class.
Careers and Outcomes
Because it hones critical skills like thinking and communication, a Luther English major prepares you to work and learn in a variety of fields. A Luther English major also prepares you for advanced study in fields like law, ministry, public affairs, library science, speech pathology, and creative writing.
Career Fields
Journalism
Publishing
Social media
Business
Teaching and higher education
Library and information services
The arts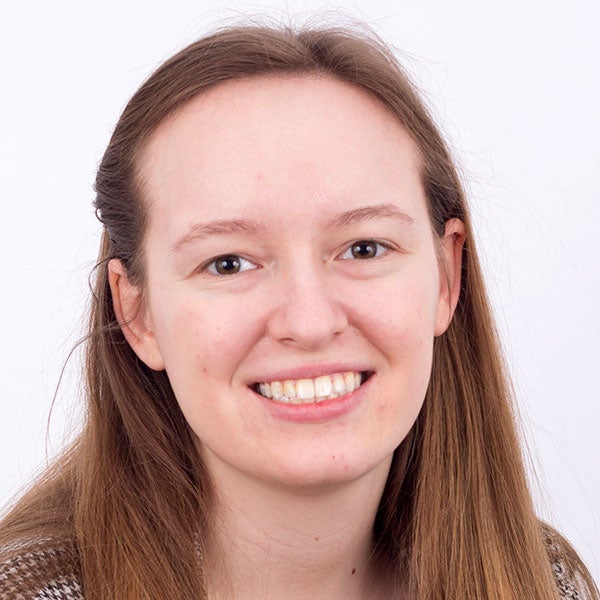 Through my Luther classes, I'm really used to looking over a large amount of information from disparate sources and synthesizing it to make it more accessible.
Mackenzie Zenk '21
Legal research associate at Thompson Reuters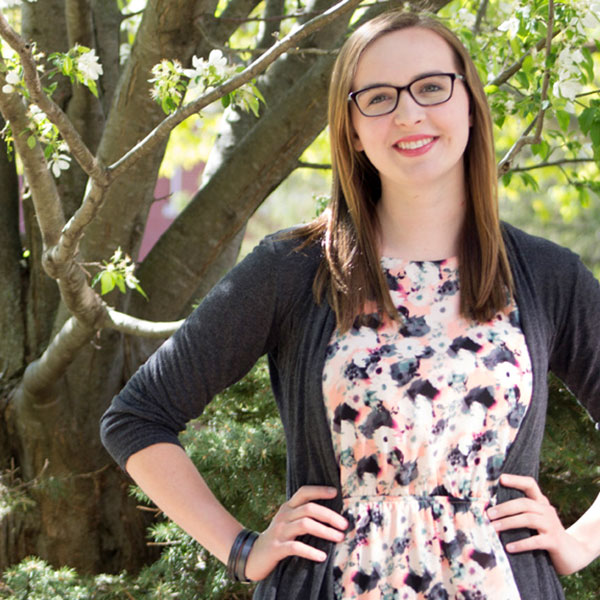 I continue to be very passionate about the sciences and medicine, and aspire to use the skills that I gain from my English major to communicate effectively with patients and medical administration as well as to write about social issues in medicine.
Emily Osborne '18
Medical student at the University of Minnesota Medical School
Sigma Tau Delta
Join the Luther chapter of Sigma Tau Delta, an international English honor society. Help host lectures and receptions for visiting writers, organize trips to see authors and plays, and attend special social events on campus.