New York-based The Acting Company to present "Odyssey" as part of Luther College's Center Stage Series Oct. 26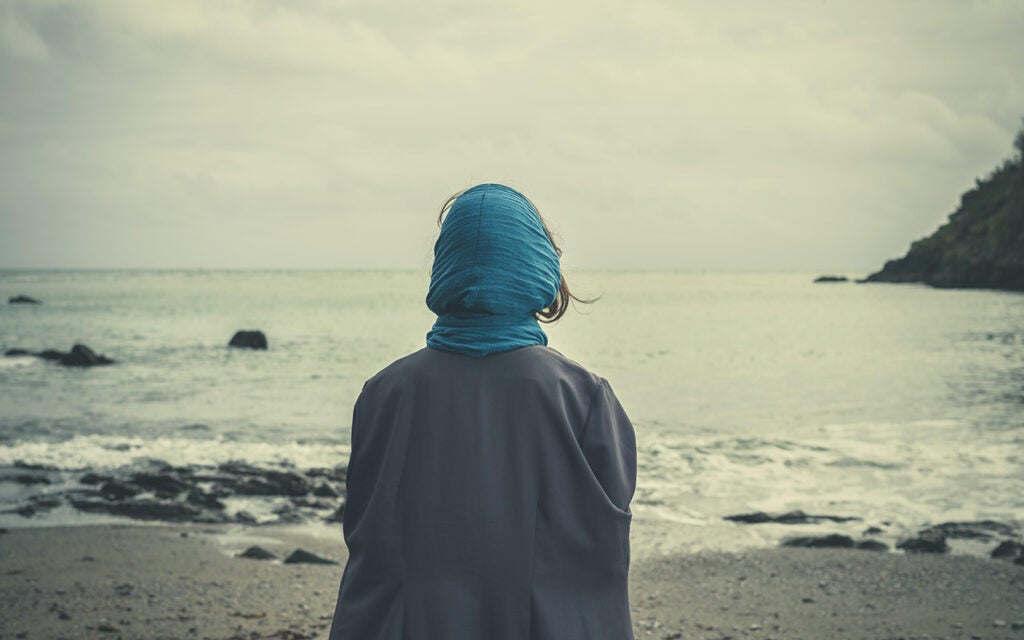 DECORAH, IOWA—The Acting Company, the country's premier touring classical theatre company, will present Odyssey at 7:30 p.m. Oct. 26 in the Center for Faith and Life's Main Hall. It will be the second performance of Luther College's Center Stage Series for 2023–24.
The production, written and directed by Lisa Peterson, is a modern retelling of Homer's epic. Four young women trapped in a present-day refugee camp grapple with questions of home, belonging and the hero's journey, and find themselves acting out "The Odyssey."
The national tour of "Odyssey" premiered last month at the Marin Theatre Company, a theatre in the San Francisco Bay Area known for presenting nationally recognized and socially relevant productions.
The production is based on a translation of "The Odyssey" by Emily Wilson, who, in 2017, was the first woman to translate the epic into English. Her work and The Acting Company's production were recently featured on an episode of  PBS NewsHour.
"This is an exciting opportunity for us," said Kristen Underwood, Luther's director of campus programming. "The Acting Company's work is always outstanding, and we're lucky to be among the first to experience this relevant new take on Homer's classic."
The play stars Layla Khoshnoudi, Zamo Mlengana, Anya Whelan-Smith and Sophie Zmorrod as the four women forced to flee their homelands. According to the San Francisco Chronicle, each of the performers "electrify" in their transformations. Broadway World calls the piece "engaging and beautifully staged."
The production is free to high school students thanks to a grant from the Kurtich Foundation. Following the 90-minute production, The Acting Company will offer a Q & A.
Center Stage Dinner Series
The talented chefs on the Norse Culinary Team are back with the popular Center Stage Dinner Series. The dinners feature a multi course menu to complement each performance. A separate ticket is required. Dinner seating begins at 5:30 p.m. in the Peace Dining Room on the second floor of Dahl Centennial Union.
Both dinner and show tickets are on sale through Luther's Ticket Office in the Center for Faith and Life, online at tickets.luther.edu, by emailing tickets@luther.edu or by calling (563) 387-1357.
About Luther College
At Luther College in beautiful Decorah, Iowa, students explore big questions and take action to benefit people, communities and society. Luther's academic programs, experiential approach to learning and welcoming community inspire students to learn actively, live purposefully and lead courageously for a lifetime of impact. Learn more at luther.edu.