Mary Duvall named vice president for development at Luther College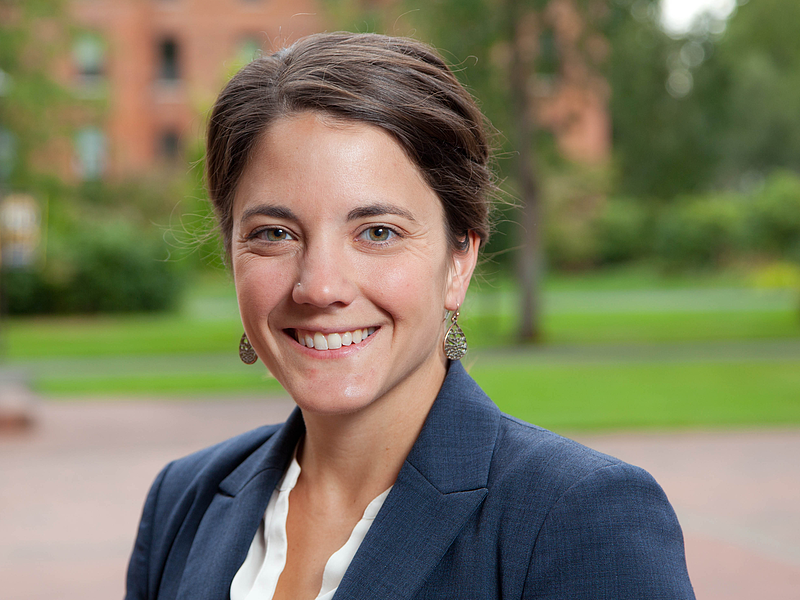 President Jenifer K. Ward has announced the appointment of Mary Duvall as vice president for development at Luther College. Beginning this summer, Duvall will provide leadership and mentoring to staff in the offices of development, alumni relations, and the Career Center.
"During the interview process, I observed how different groups meeting with Mary moved quickly from interviewing to actually starting the work together," said Ward. "Her exceptional listening skills and knowledge of Lutheran values and approach to higher education, as well as specific familiarity with Luther College through family and colleague relationships, were all apparent and heartening. I welcome Mary to our leadership team and look forward to introducing her to our community."
As vice president for development, Duvall will provide strategic direction for all aspects of the college's fundraising and external engagement efforts and serve as a key member of the president's cabinet. She will be tasked with formulating a future fundraising plan for the college that harnesses the momentum of successful 2022 campaigns including Giving Day and One Team Day.
"There is something truly special about Luther," said Duvall. "The care and passion for this place is clear and I've witnessed first-hand the transformational power of Luther connections and a liberal arts education. My husband, Terry '01, son Max and I are thrilled to join the Decorah community and I'm honored to serve in this capacity. I can't wait to hear your stories of care for this institution and how, together, we can ensure equitable access, meaningful opportunities and bold outcomes for students today and generations to come."
Duvall has 15 years of experience in non-profit management, including mission-driven fundraising for Lutheran organizations. She comes to Luther from Pacific Lutheran University in Tacoma, Washington, where she has worked since 2015. Duvall began employment at the university as executive director of advancement, was promoted to associate vice president of advancement in 2018, and most recently she served as associate vice president of university relations. During her tenure at PLU, Duvall managed teams that grew the institution's annual giving, built a newly integrated alumni engagement and career development team and led the division's annual strategic planning process. Duvall also served on a variety of cross-campus committees, including PLU's Diversity Committee which operationalized the school's Diversity, Equity, and Inclusion Strategic Plan.
Prior to her work at PLU, from 2007 to 2015, Duvall served in multiple capacities at Lutheran World Relief to expand their donor base, secure funding and, therefore, serve more people. The organization's goal is to work with Lutherans and partners around the world to end poverty, injustice and human suffering.
Duvall earned her bachelor of arts degree in religion from Gustavus Adolphus College in St. Peter, Minnesota. She earned her master's of nonprofit management degree from Hamline University in Saint Paul and a certificate of advanced leadership studies from St. Catherine's University. She also was a recent Lutheran Educational Conference of North America (LECNA) Fellow, a program that provides a year-long leadership development experience organized around vocation and calling, sustainable leader development and visionary organizational leadership.

About Luther College
Luther College is home to about 1,800 undergraduates who explore big questions and take action to benefit people, communities and society. Our academic programs, experiential approach to learning, and welcoming community inspire students to learn actively, live purposefully, and lead courageously for a lifetime of impact. Learn more at luther.edu.