Luther College's Brooke Joyce receives prestigious awards from the American Guild of Organists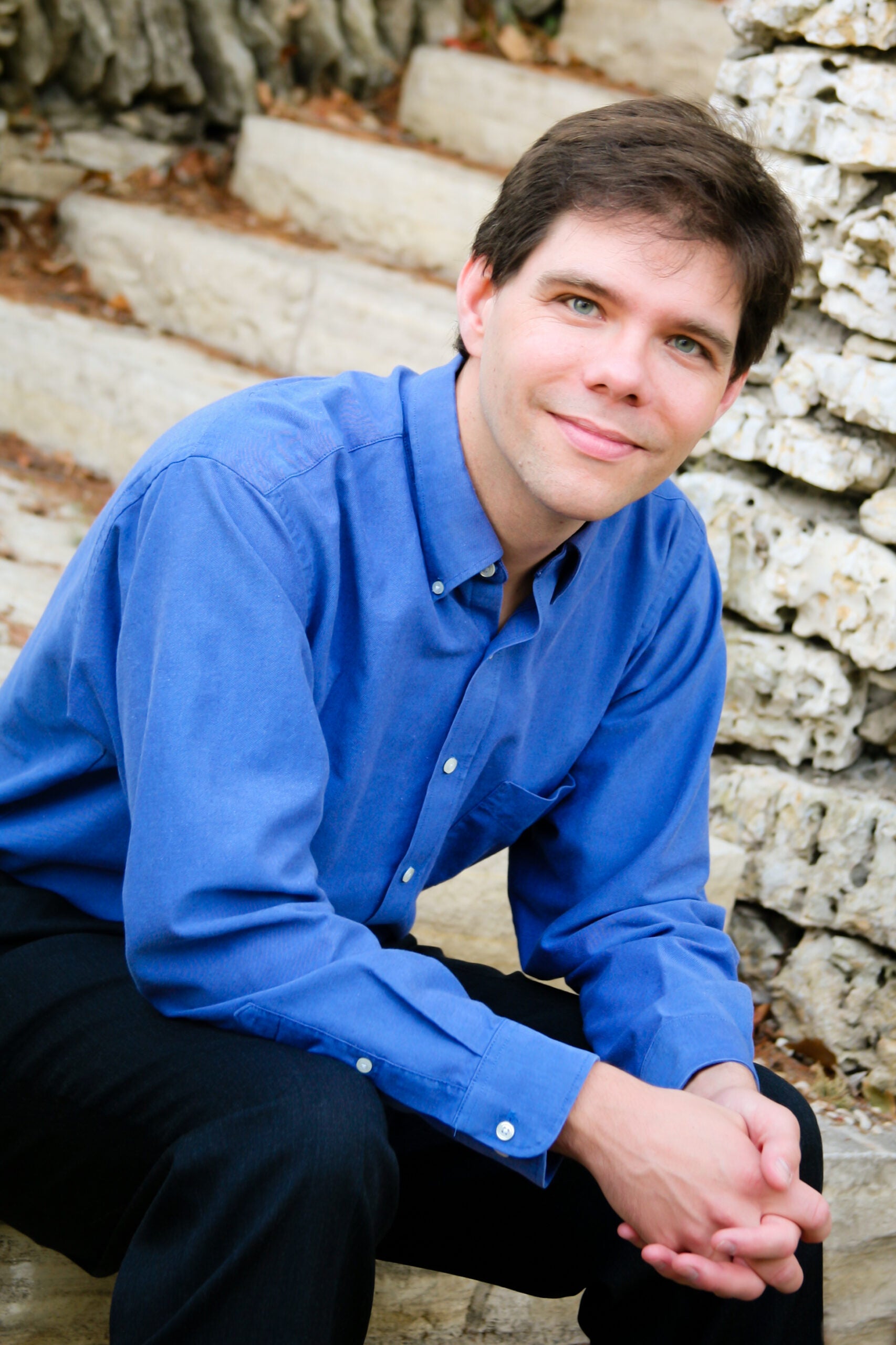 Brooke Joyce, composer in residence at Luther College, has been named the winner of two prestigious composition awards by the American Guild of Organists (AGO), the largest professional organization for the organ in the world. Joyce is the recipient of the 2024 AGO/ECS Publishing Award in Choral Composition and the 2024 AGO/Marilyn Mason Award in Organ Composition.
"The news took me completely by surprise," said Joyce. "I feel very honored to be chosen and to be given these terrific creative opportunities. The AGO has been an important organization for me at different stages of my career, and it is great to reconnect with the organization as a composer."
Every two years, the AGO selects outstanding composers for these awards. The winners are paid a commission to write a music composition to be premiered at the biannual AGO National Convention. To be considered, Joyce submitted his portfolio of work along with a proposal of what he would compose if chosen. 
The music
"The choral composition with organ accompaniment will feature text by 19th-century African-American poet Frances Ellen Watkins Harper (1825–1911). Called 'Songs for the People,' the poem is really a call to action, written during that period in American history when the economic, political and social capital earned by African-Americans during the Reconstruction era was beginning to disappear. I'm hoping my piece will be uplifting but also true to the poetry and its intent," said Joyce. 
His organ composition "will celebrate the organ and the raw materials used to construct it–wood, bone, metal, even skin."
Joyce's works will be premiered at the 2024 AGO National Convention in San Francisco. 
About Brooke Joyce
Joyce's music has been described as "vividly pictorial" (San Francisco Chronicle) and "exceptionally gripping" (Los Angeles Times) and has been performed by soloists and ensembles around the world. In addition to his concert music, Joyce collaborated on several musical theater works with playwright Frederick Gaines, including "Unbekannt" and "An Imaginary Line."
At Luther, Joyce is able to transfer his knowledge and expertise in this field to his students who share his passion for music. 
I like the fact that my job title reflects the most important part of my musical identity, which is being a composer. I enjoy many other aspects of my job, such as teaching theory, ear-training and electronic music, but those all revolve around the fact that I am, at my core, a composer.

Brooke Joyce
About Luther College Music 
Luther is home to one of the largest undergraduate music programs in the nation, with five choirs, three orchestras, two bands and two jazz bands. One-third of all Luther students participate in music, including large ensembles, faculty-coached chamber groups, private lessons and master classes. Nearly 175 music majors study music theory, ear training, history, education, composition, jazz, church music and performance. Learn more at luther.edu/music.