Luther College Symphony Orchestra to perform Vienna Residency Homecoming Concert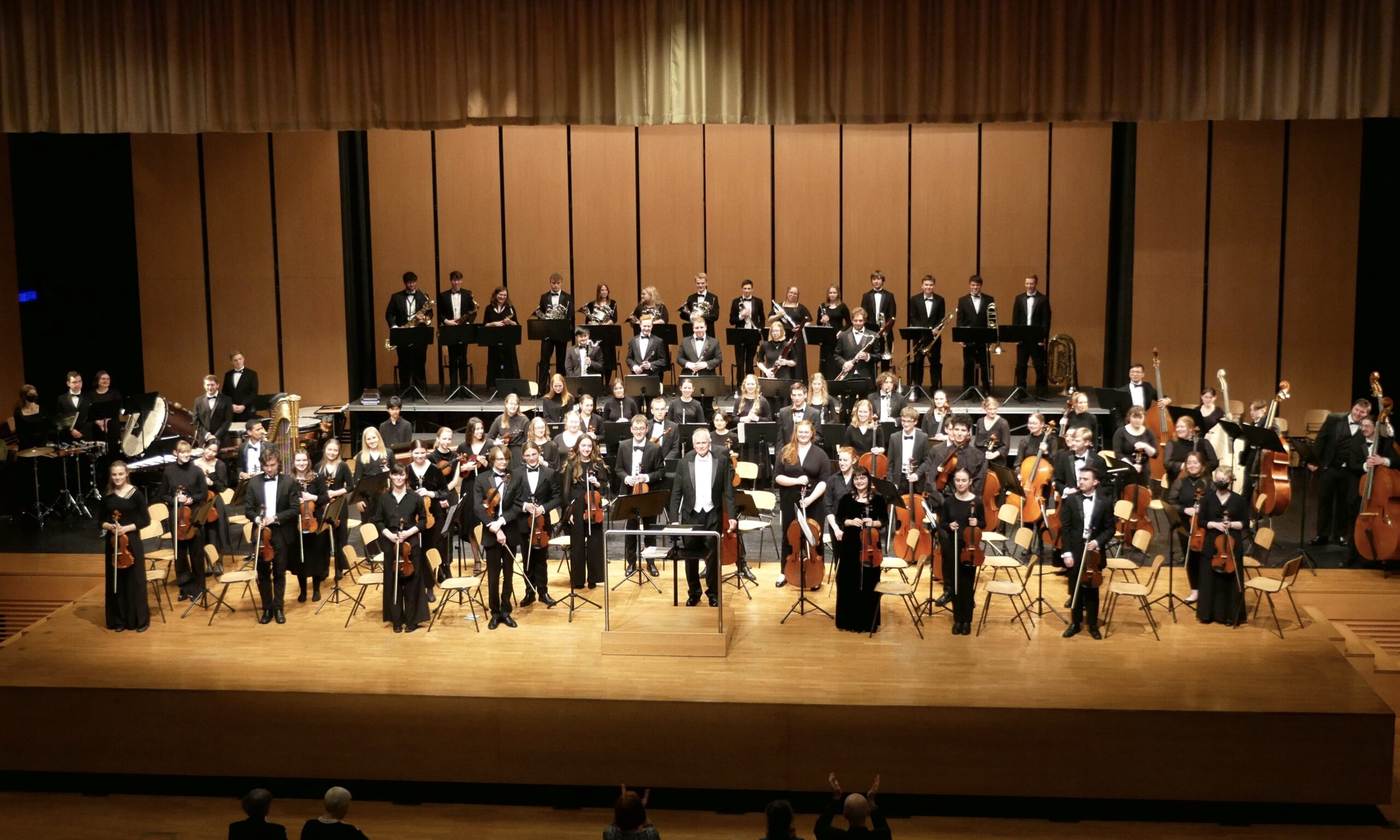 The Luther College Symphony Orchestra will present their Vienna Residency Homecoming Concert at 7:30 p.m. Sunday, Feb. 5, in the Center for Faith and Life Main Hall on the Luther College campus. 
The concert comes after the student performers spent more than three weeks in Vienna, rehearsing, performing and experiencing music in a city known for its world-class orchestras. 
"This trip has given me the opportunity to not only attend performances and concerts on a daily basis but also to rehearse and aspire to that level," said Catherine Wedin '23, violin. "Every night we are able to hear some of the greatest symphonies and operas, in the city where it all originated."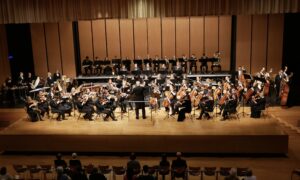 Conducted by Daniel Baldwin, the Homecoming Concert will feature a variety of works including Leonard Bernstein's "Overture to Candide," Antonín Dvořák's "Symphony No. 8" in G major, George Gershwin's "An American in Paris" and Anatoly Lyadov's "Kikimora, Op. 63." The event is open to the public with no charge for admission. It will also be livestreamed on the Luther College Music Department's YouTube channel.
While abroad, the students also take part in a four-credit course taught by Luther faculty. This year, Martin Klammer, professor of English, and Kathy Reed, Paideia director and instructor in music, led the students through an in-depth study of Angus Robertson's "The Crossroads of Civilization: A History of Vienna." Class lectures were paired with experiential visits to important places in Vienna, including the Kunsthistorisches Museum and the Belvedere Palace, and to memorable performances including Brahms' First and Second Symphonies at the Konzerthaus and "La Boheme" at the Staatsoper.
"In addition to making new friendships, expanding my comfort zones and becoming a more independent person, studying abroad/being able to go on tour with the Symphony Orchestra in Vienna has given me the experience of a lifetime that I will never forget," said Sophia Kouay '23, percussion. 
Vienna is such a unique city, with so much history and culture attached to it and as a musician, I am continually in awe of the world-class musicianship and history we get to experience during our time here.

Sophia Kouay '23, Symphony Orchestra
While music is the heart and soul of the residency, Luther students also experience some distinctive Viennese traditions—from enjoying goulash and schnitzel for meals, to attending a formal Officers' Ball at the Hofburg Imperial Palace. Some students even ventured on side trips to Hungary, Slovenia, or Salzburg. 
The Luther College Symphony Orchestra is Luther's largest and oldest orchestral ensemble. The group is made up of more than 80 student musicians, representing a variety of academic disciplines. Many members also sing in a choir, play in a band or jazz ensemble, and form small chamber groups. Every four years since 1977, the student musicians live, practice and perform in Vienna for three weeks during the month of January. 
About Luther College Music
Luther is home to one of the largest undergraduate music programs in the nation, with five choirs, three orchestras, two bands and two jazz bands. One-third of all Luther students participate in music, including large ensembles, faculty-coached chamber groups, private lessons and master classes. Nearly 175 music majors study music theory, ear training, history, education, composition, jazz, church music and performance. Learn more at luther.edu/music.