Luther College student develops framework for a new type of education system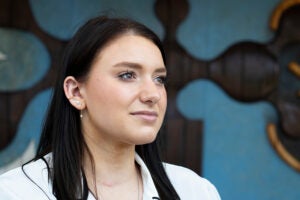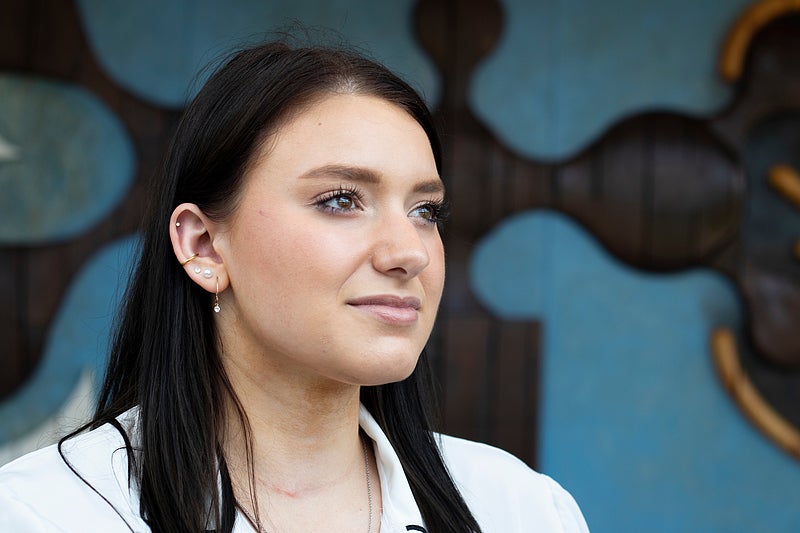 This summer, Luther College student Megan Priest worked on developing a new curriculum framework that would shift away from the traditional education system towards more progressive practices.
"Our current education system was designed during the industrial revolution, developing individuals to work on assembly lines for factories. Inserting bells, having kids raise their hand and grouping subjects together, it was all done for the purpose of people knowing how to work in a factory. Our society has evolved so much, but our education system has failed to keep up," explained Priest.
The idea that the education system has not transitioned to more progressive and appropriate practices motivated Priest, an elementary education major, to develop a Conceptual Competencies Curriculum. "I think we should be focusing more on building a fully functional whole person, with self regulatory skills and the ability to understand their identity and who they want to be," said Priest.
The research completed this summer involved three parts: literature review, conceptualizing the material and making connections with the materials with the help of faculty advisor Jodi Meyer-Mork. This work gave Priest a better understanding of what needs to be included in the curriculum for it to have a greater impact on students. Eventually, she landed on four pillars: developmentally appropriate practices, a relationship-building program, project and play-based learning, and social-emotional learning.
"These four areas are important to nurturing who individuals are at a core level. These are all great strategies that normally aren't provided until you go to college or start a career, but they should be provided at an earlier stage in life. Building their identity and being able to share their talents and who they are as a person is essential," said Priest.
"These pillars for learning encourage students to take initiative. They're aware that they can investigate and don't always need an adult to direct them and their education. It's essential that students know how to learn on their own, be passionate, and develop their interests and it can also encompass what's being taught in school," said Meyer-Mork.
Learning outcomes 
Before starting this research project, Priest had different plans for her future. This opportunity to do research in something that she is passionate about, has given her a sense of vocation.
"This research has encouraged me to go into curriculum development and instruction. I've decided that I'm going to go to grad school to continue doing research on this because I am so passionate about it."
Moving forward, Priest will continue to work on developing this new curriculum framework in more detail.
"Within the next couple of years at Luther, I decided that it'd be best if I narrowed my research down to one age range so I could get a really specific understanding of what a curriculum would consist of at early childhood or high school. Then at graduate school, I would focus on the other."
This project is part of Luther's Summer Student/Faculty Collaborative Research program which provides opportunities for students to engage in collaborative research projects with Luther faculty members. It is a chance for students to develop their research skills; actively learn in Luther's natural areas, precision labs or independently; and it provides an opportunity to dig deep and gain expertise in a specific facet of a larger field of study.
About Luther College
Luther College is home to more than 1,800 undergraduates who explore big questions and take action to benefit people, communities and society. Our 60+ academic programs, experiential approach to learning and welcoming community inspire students to learn actively, live purposefully and lead courageously for a lifetime of impact. Learn more at luther.edu.