Luther College Jazz Orchestra to perform their Homecoming Concert on March 29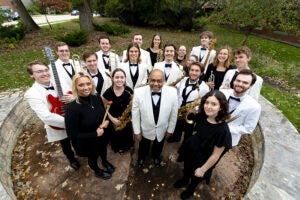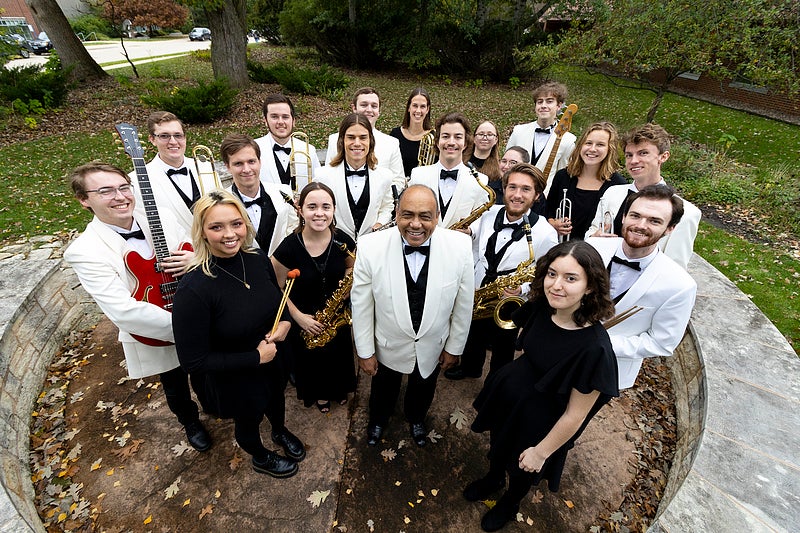 Coming off their first tour since 2019, the Luther College Jazz Orchestra will perform their Homecoming Concert at 7:30 p.m. Tuesday, March 29, in the Center for Faith and Life on the Luther College campus. Hitting the road for the first time since 2019, the members of the band and their conductor, Juan Tony Guzmán, invite you to attend this high-energy performance.
The Jazz Orchestra spring tour includes stops in Chatfield, Minnesota; Roseville, Minnesota; Annandale, Minnesota; Johnston, Iowa; and Menomonie, Wisconsin.
Luther's Jazz Orchestra is one of the premier collegiate instrumental ensembles in the United States and one of four major touring ensembles on campus. The group travels regionally each year and abroad every four years. Their spring tour repertoire includes highlights from Duke Ellington, Gordon Goodwin, Astor Piazzolla and Wynton Marsalis. Students from a variety of academic programs perform with the Jazz Orchestra and will be featured as soloists throughout the event.
The concert is open to the public with no charge for admission.
Luther is home to one of the largest undergraduate music programs in the nation, with five choirs, three orchestras, two bands and two jazz bands. One-third of all Luther students participate in music, including large ensembles, faculty-coached chamber groups, private lessons and master classes. Nearly 175 music majors study music theory, ear training, history, education, composition, jazz, church music, and performance. Learn more at luther.edu/music.